Doha is a vibrant city filled with modern skyscrapers, ancient souqs, beautiful museums and a booming food scene. Many transit passengers find themselves planning a whirlwind twenty-four hours tour of the city while in transit. This is your guide to discovering the beauty and rich heritage of Doha.
Transit Hotels
There are many hotels that are offered to transit passengers from Qatar Airways. Marriott Marquis City Centre Doha Hotel is one of the complimentary transit hotel options available for economy passengers.
I recommend the Marriott Marquis City Centre Doha due to the hotel being conveniently located in West Bay, and being attached to the City Centre Doha shopping mall. City Centre Doha is easily accessible via an indoor undercover link and shops only close at 10pm daily.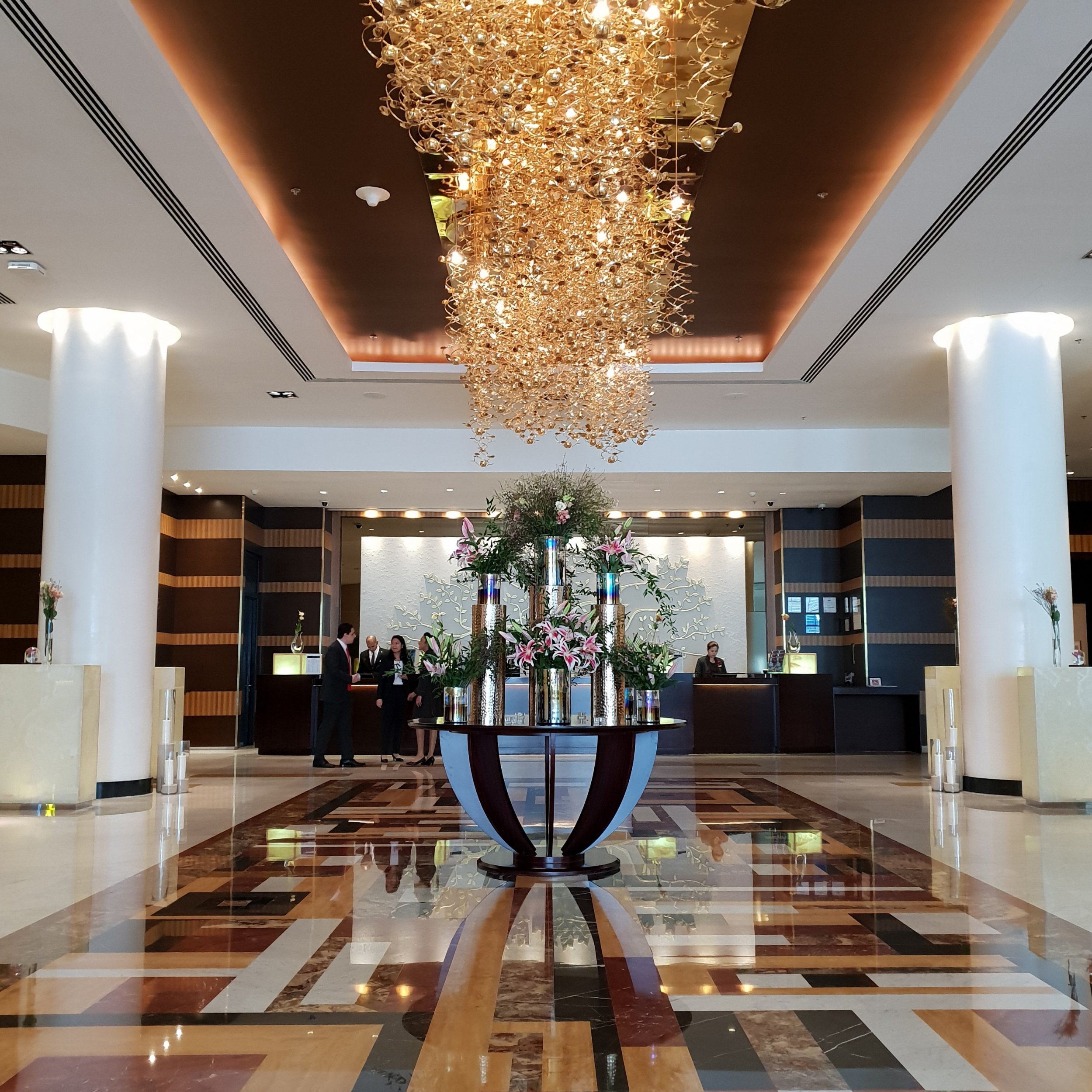 Qatar National Mosque
The Imam Muhammad ibn Abd al-Wahhab Mosque is a magnificent mosque built in a traditional Arab design blended with modern artistry. The mosque covers a total area of 175,164 sq.m catering for 11,000 men & 1200 women.
The view over West Bay skyline from the courtyard is unparalleled!
Location: Al Muhandiseen St, Doha, Qatar +974 4470 0000
Muslim and non-muslim visitors are welcome for a free pre-booked English tour. Women must request an abaya and head scarf at the Ladies Entrance. Kindly dress appropriately to enter the mosque. Contact Dominic to pre-book a visit by email: Dominicfanar@gmail.com or call Dominic on +97433175651. Please note that small children are not allowed into the mosque during prayer times.

The Pearl
The Pearl-Qatar is a man-made island in Doha and one of Qatar's most prized posessions. If visiting the Pearl for the day I would start off in Porto Arabiya and end in Qanat Quartier. Stroll around the luxurious Marina, enjoy lunch at one of the many restaurants overlooking the yachts,and window shop in the beautiful boutiques. If you get tired hop onto one of the golf carts for a complimentary tour.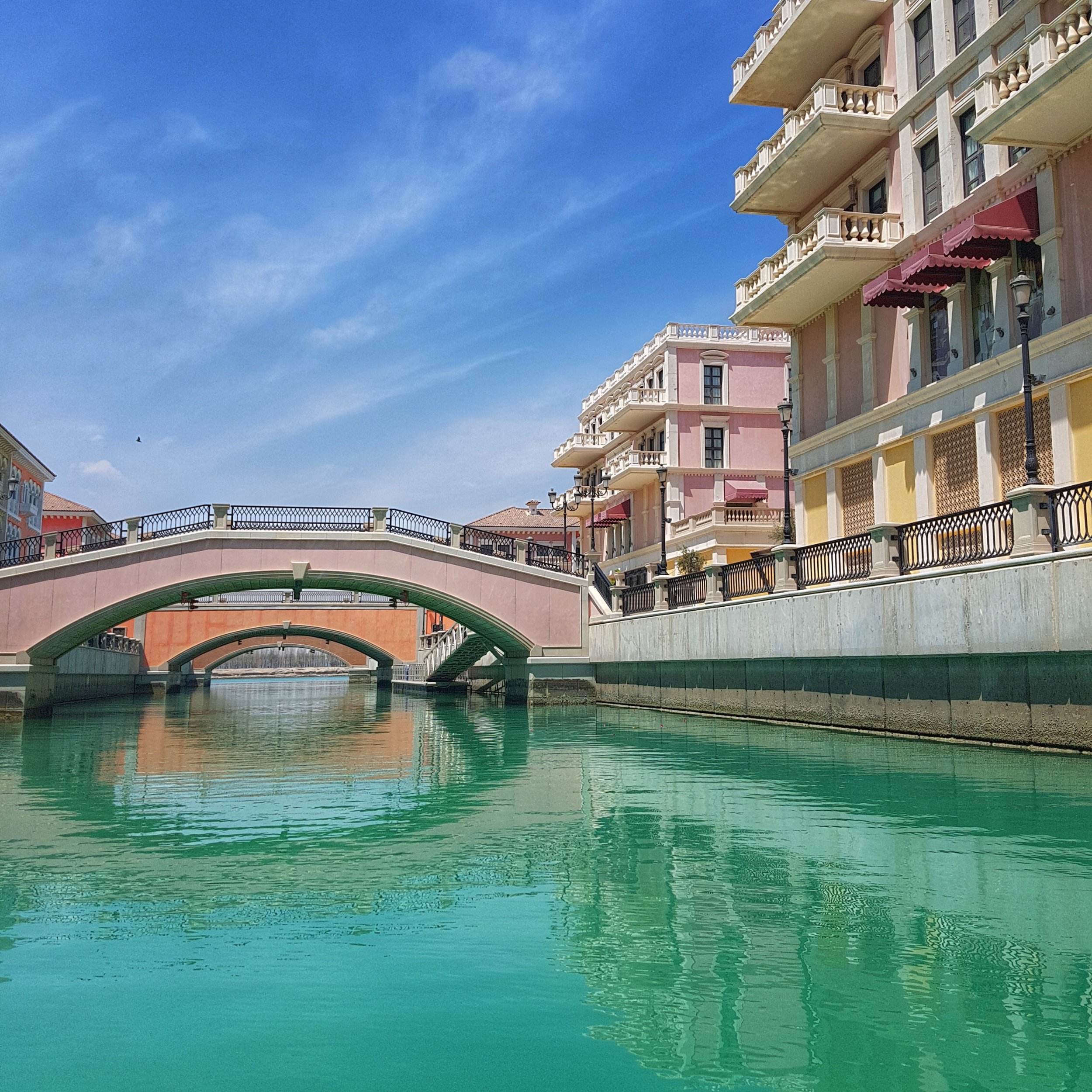 Enjoy a meal at one of the many world class restaurants and coffee shops at The Pearl.
Shakespeare and Co, the Trendy Nineteen90 or Japanese fine dining at Megu.

Museum Of Islamic Art (MIA)
An iconic architectural marvel showcasing valuable works of art, plush precious rugs and ancient relics. Entrance to MIA is FREE into the museum which is open 7 days a week. A great spot to watch the sunset.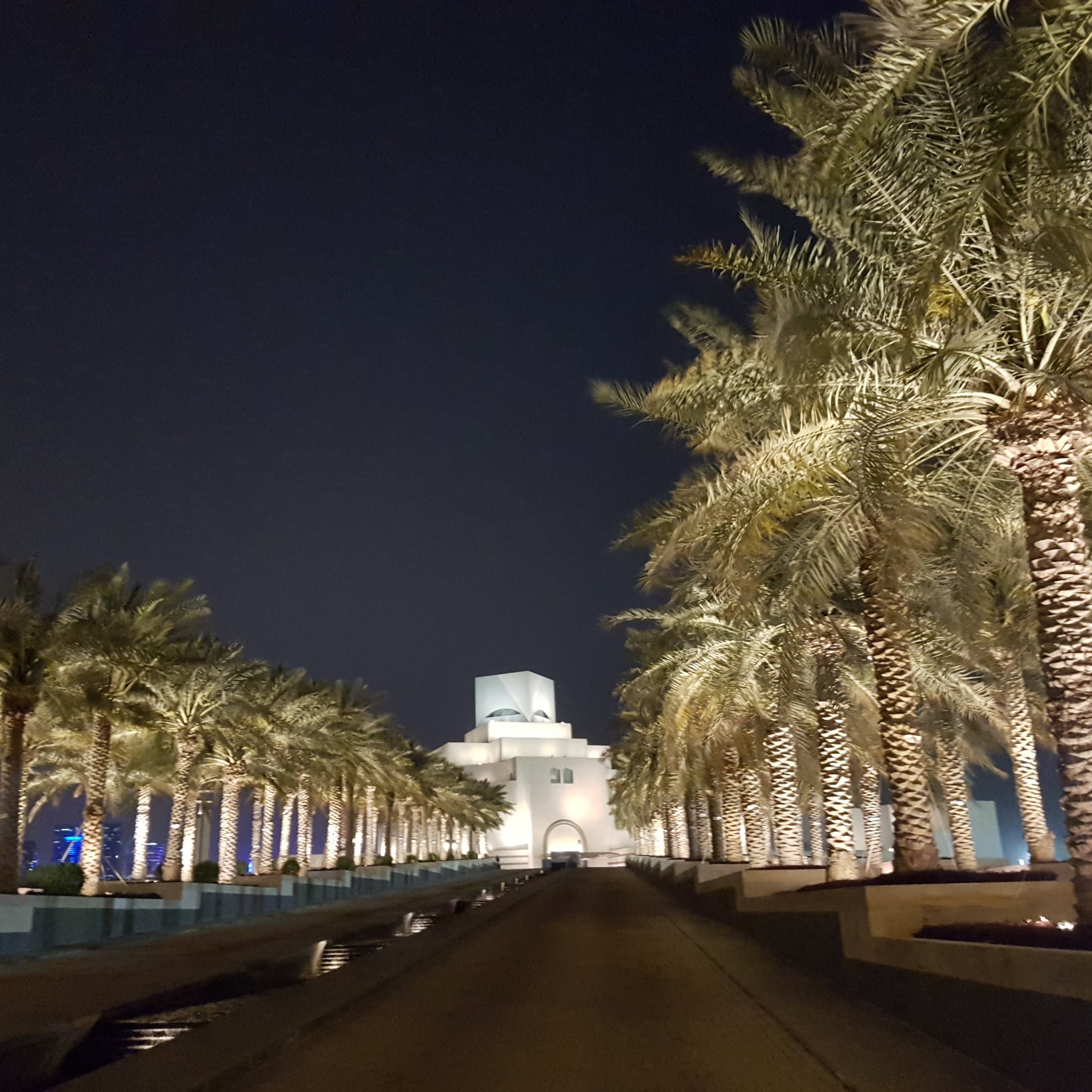 June café located nearby is one of the best vantage points to enjoy the West Bay skyline while enjoying a coffee during the winter months outside. Golf carts will take you to June café from the MIA.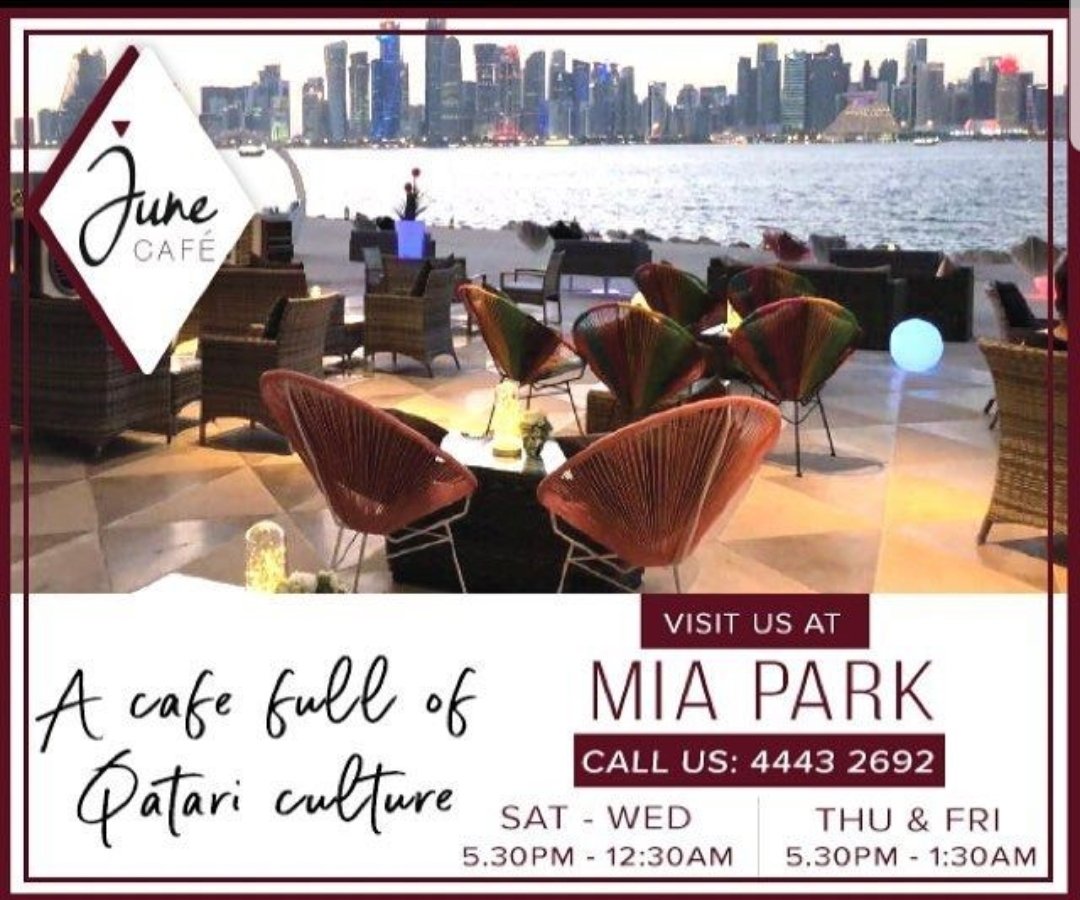 Top tip when visiting MIA:
Please dress appropriately and check opening times as they vary upon the day of the week.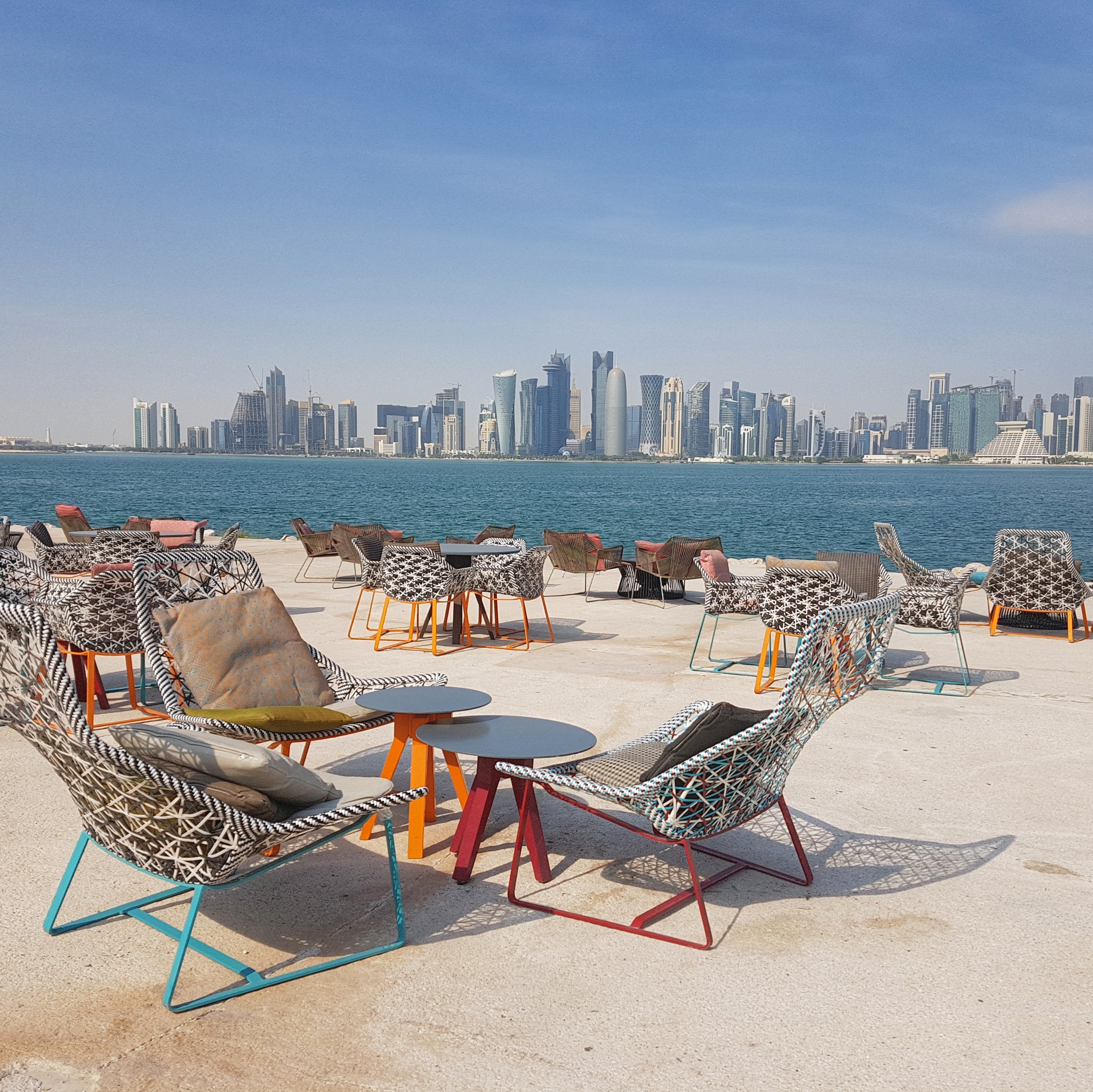 Shopping at Souq Waqif
Buy a souvenir as you venture through the intricate maze in the Souq to buy everything from a falcon to a hand crafted Persian rug. I find the Falcon Souq captivating and one is able to get close and personal with live falcons!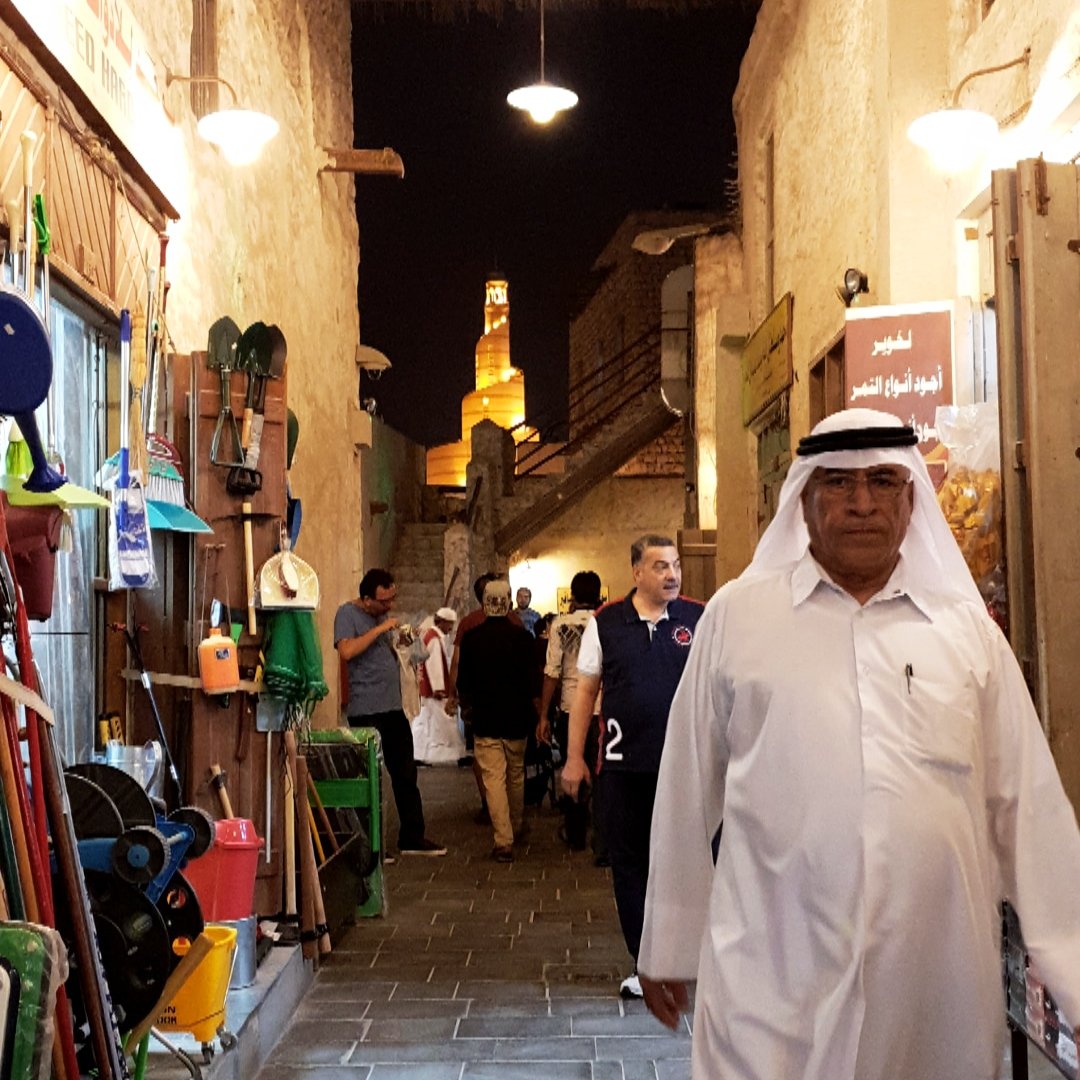 Please note that stores in Souq Waqif are closed between 1pm and 4pm but are open till late at night. It can be very hot during the day in summer, so I highly recommend this outdoor souq at night.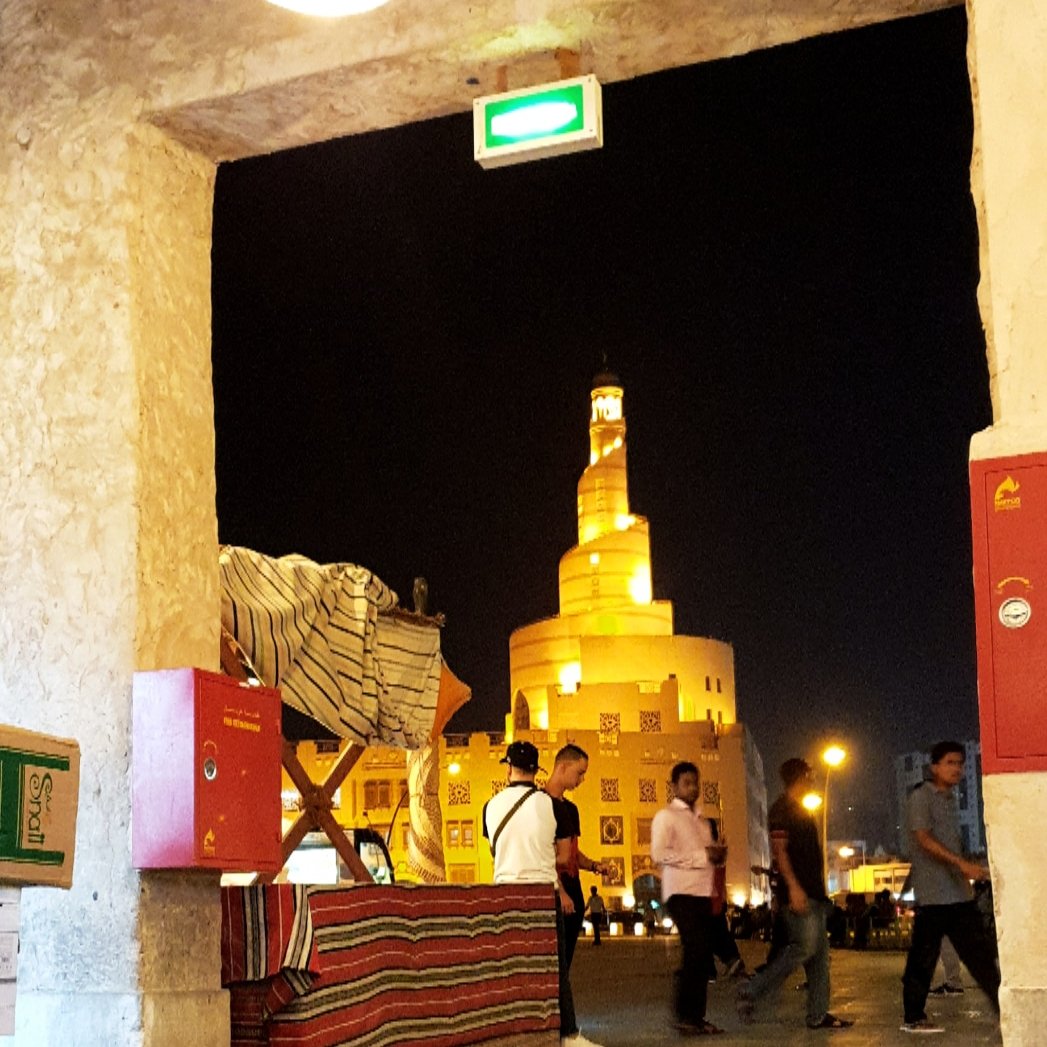 Dining at Souq Waqif
There are a vast array of food options from roadside food stalls to fancy restaurants ranging from Indian cuisine, local Qatari cuisine to cafès and sheesha. Something for everyone'sbudget!
My favourites are:
Gym Khana (Indian food), Argan (Moroccan food) or the eclectic Café Tasse.
Katara
Katara is a cultural village filled with theatres, art galleries, an amphitheatre, concert halls and restaurants. There are different workshops, festivals and art exhibitions showcased in this diverse multicultural village.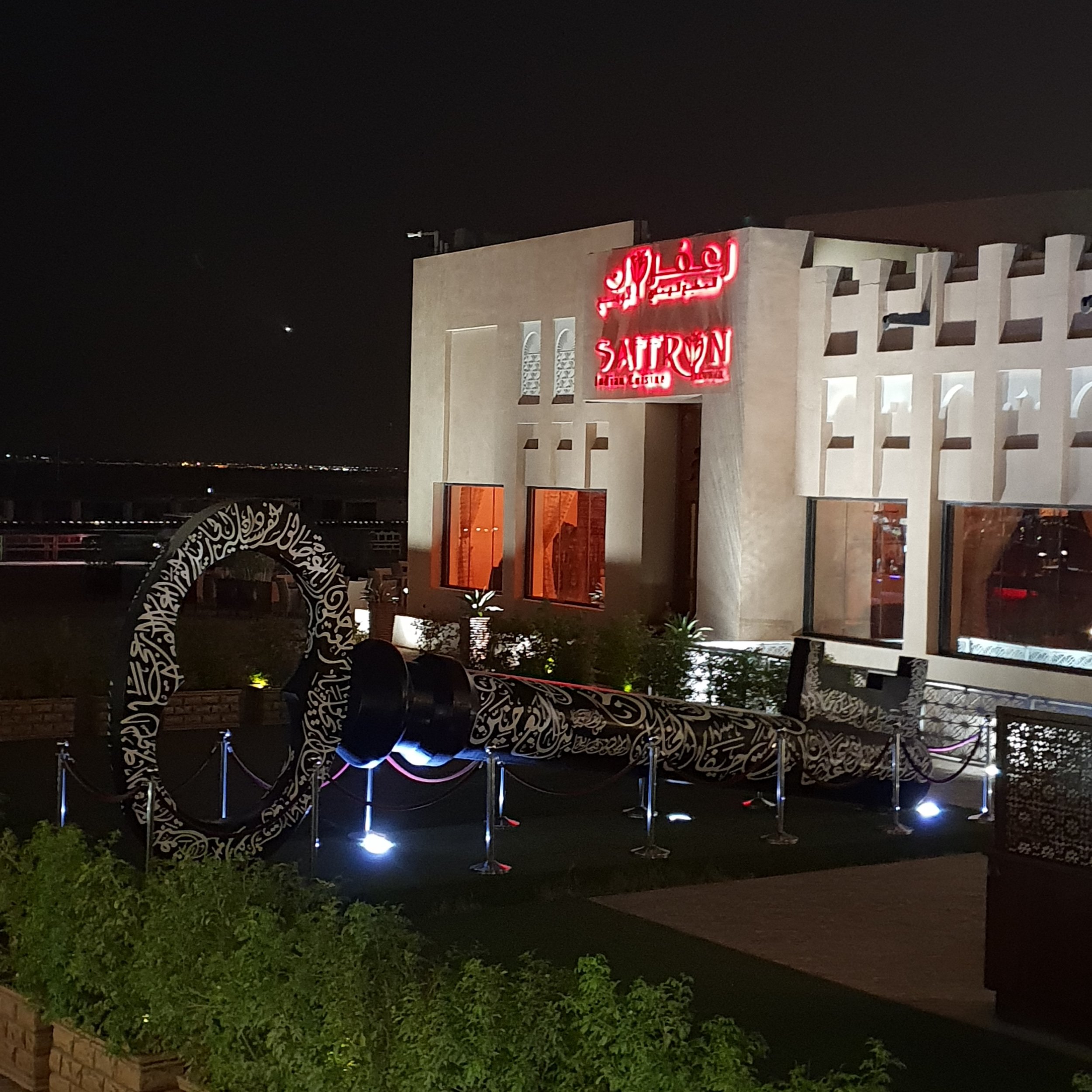 Dine in restaurants & cafés from around the world, visit the beautiful Katara mosque, stroll on the serene beach or watch an artist paint a mural while you soak in the culture.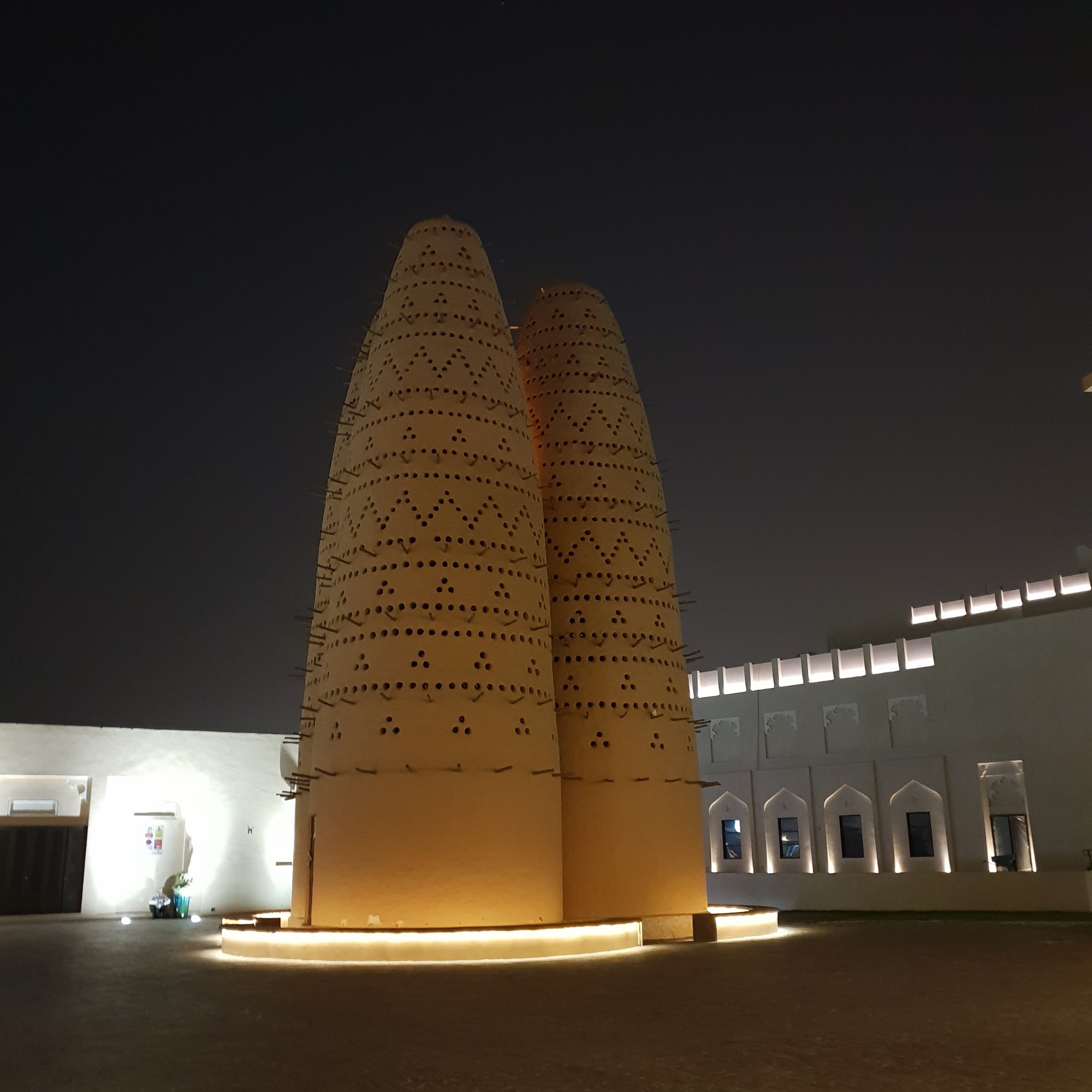 Keep up to date with events and workshops happening at Katara.
Start off at Al Jazeera Media Cafe which combines an exclusive Al Jazeera media experience in a café serving delicious light meals. In the café's interactive studio visitors get an opportunity to be a news presenter using state of the art equipment for FREE! (this experience is available only for patrons who have ordered food).
The finished product looks like you were on an Al Jazeera news channel (including background, music, graphics & inserts). This awesome experience is available for FREE daily to customers of the cafè from 4pm to 10pm. Do not forget to carry a USB!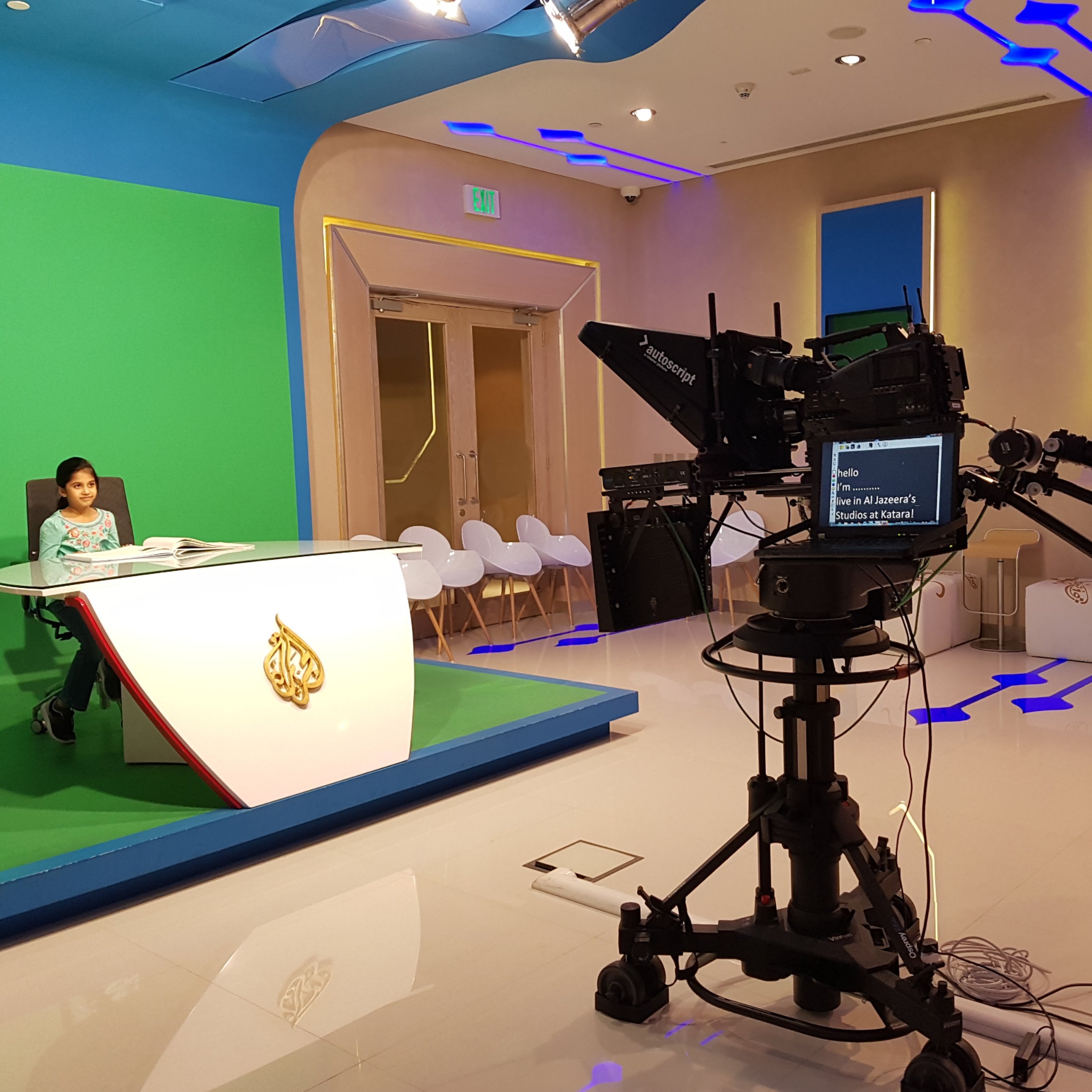 Be sure to stop at the world famous Chappati and Karak. Popular with locals that are addicted to this spicy, fragrant sweet karak tea and treat yourself to my favourite food in Doha… an extra crispy sweet chappati.
Transport
Karwa Airport Transport.
One always ends up with lots of luggage when leaving Qatar that cannot fit in a normal sedan car Taxi. Large Karwa 7 seater Taxis can now be ordered from anywhere in Qatar to the Airport. Family SUV (7 seater) vehicles are now available and can be ordered by calling 800 8294.
Uber has also launched the UBER X which are larger cars.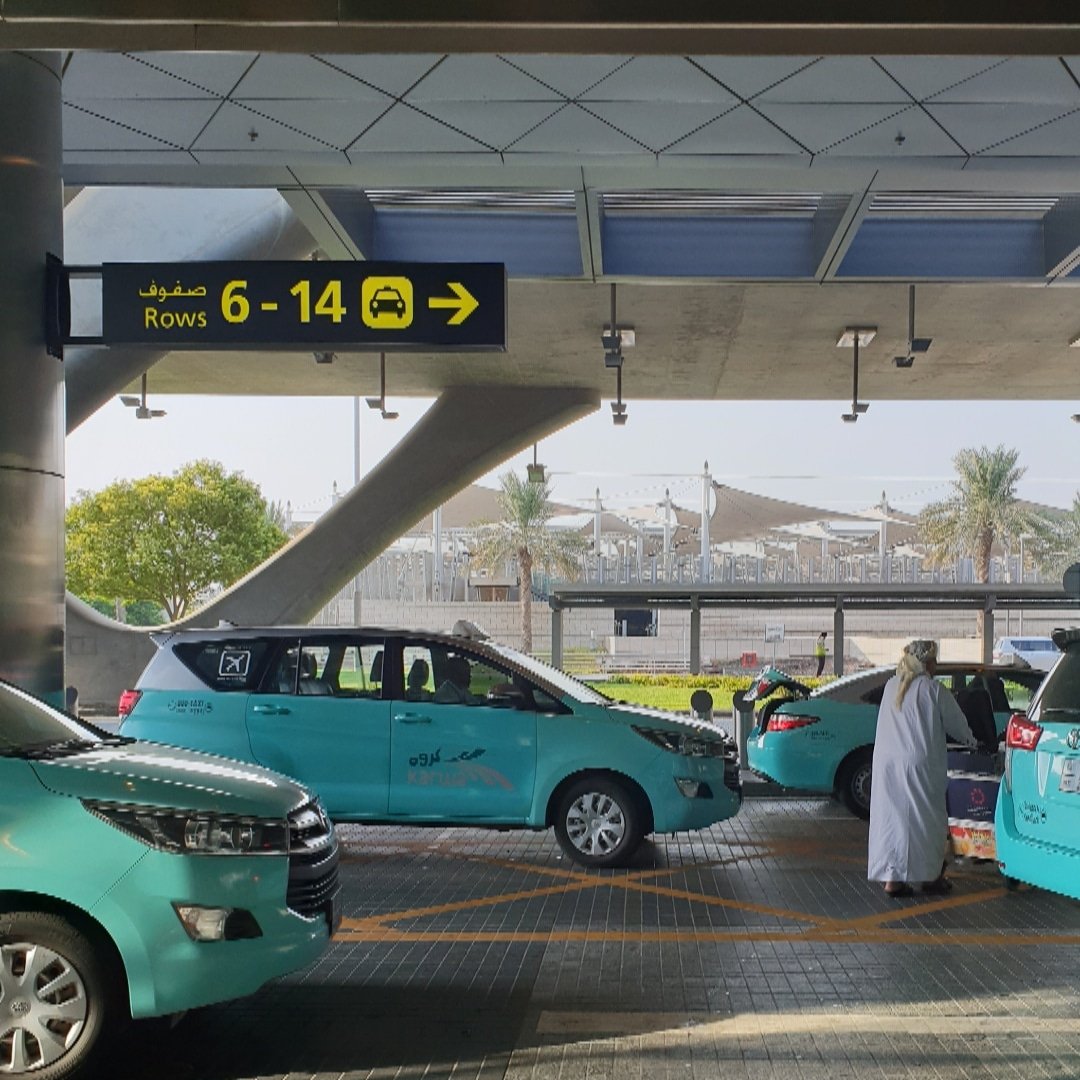 To the Airport:
Call the Karwa taxi number: 800 TAXI / 800 8294. I called a few hours before. When ordering, I requested for a Family Taxi 7 seater Large Airport Taxi. Karwa then sent an SMS confirming my booking 30 minutes before pick up. The driver called when they arrived and I loved that the driver was on time. I was also sent an sms when my visitors reached the airport.
It is a metred taxi, the price from Marriott Marquis Doha City Centre Doha in West Bay to Hamad International Airport , the fare would range from Qar43 (no traffic at 3am) to approximately Qar 70 (if you are in peak hour).
Please note that if you call and order a Karwa, they ONLY accept CASH.
Mowasalat booking and support options can be contacted on 800 8294 (TAXI) or 800 5466 (LIMO).
At the Airport:
These Karwa taxis (sedans and 7 seaters) are also available from Hamad International Airport to your destination in Qatar. To get a Karwa taxi one needs to follow the "Taxi" signs on the ground floor in the Arrivals section of HIA. There is no need for pre-booking, it is a metered taxi and it is a very organised and controlled system. Ensure one has Qatari Riyal cash to pay as they do not accept cards.
MY TOP TIPS:
Time:
As time is of the essence during a short day visit it is important to double check the opening times of the places you wish to visit. Opening Times change during different seasons, example malls are open later in Ramadaan and stay open till much later.
Most museums, souqs and activities are closed on a Friday morning.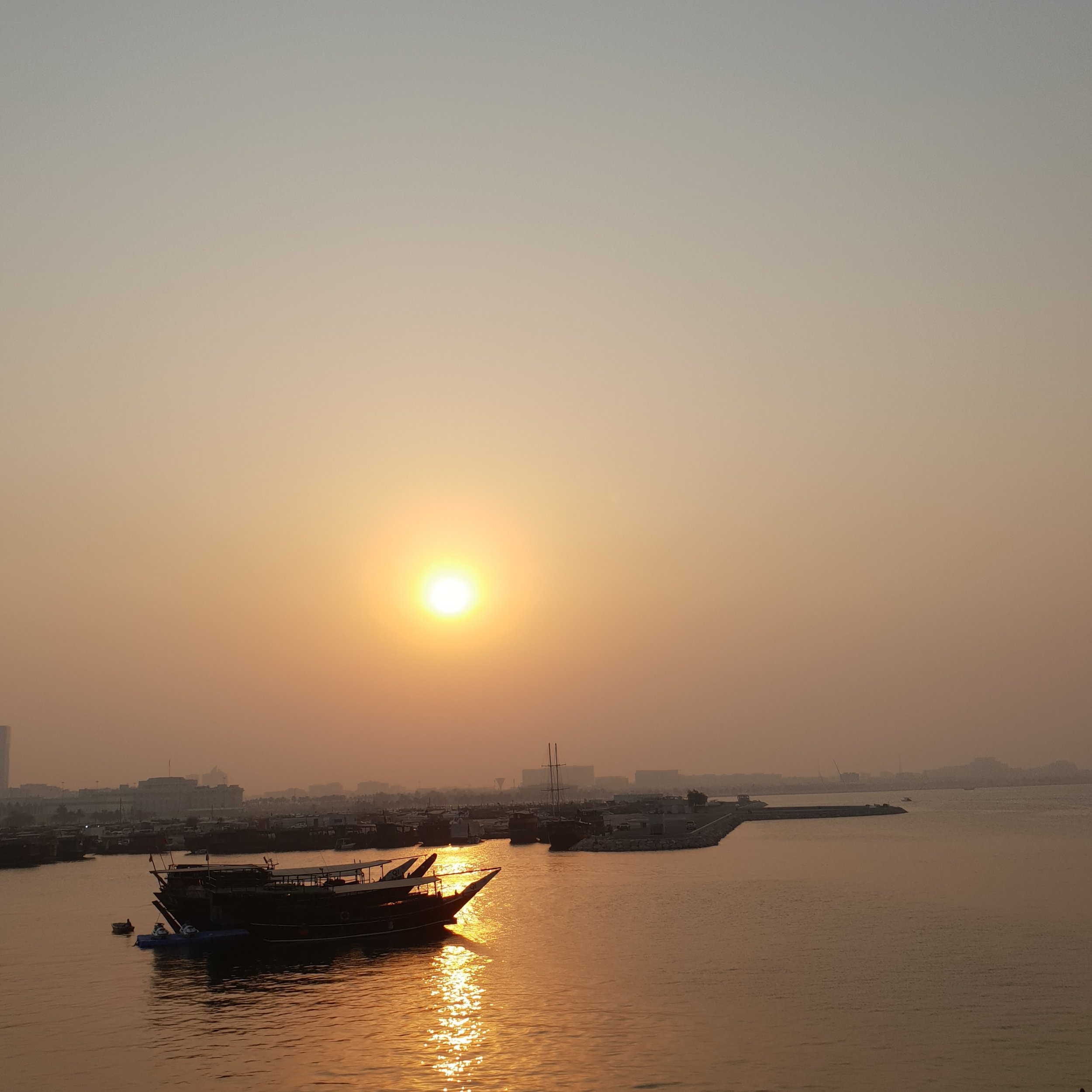 Plan your Itinerary:
Choose to visit places that are close to each other.
MIA, Souq Waqif and the Corniche are all next to each other and should be done together.
Katara & the Pearl are also in close proximity and can be enjoyed together.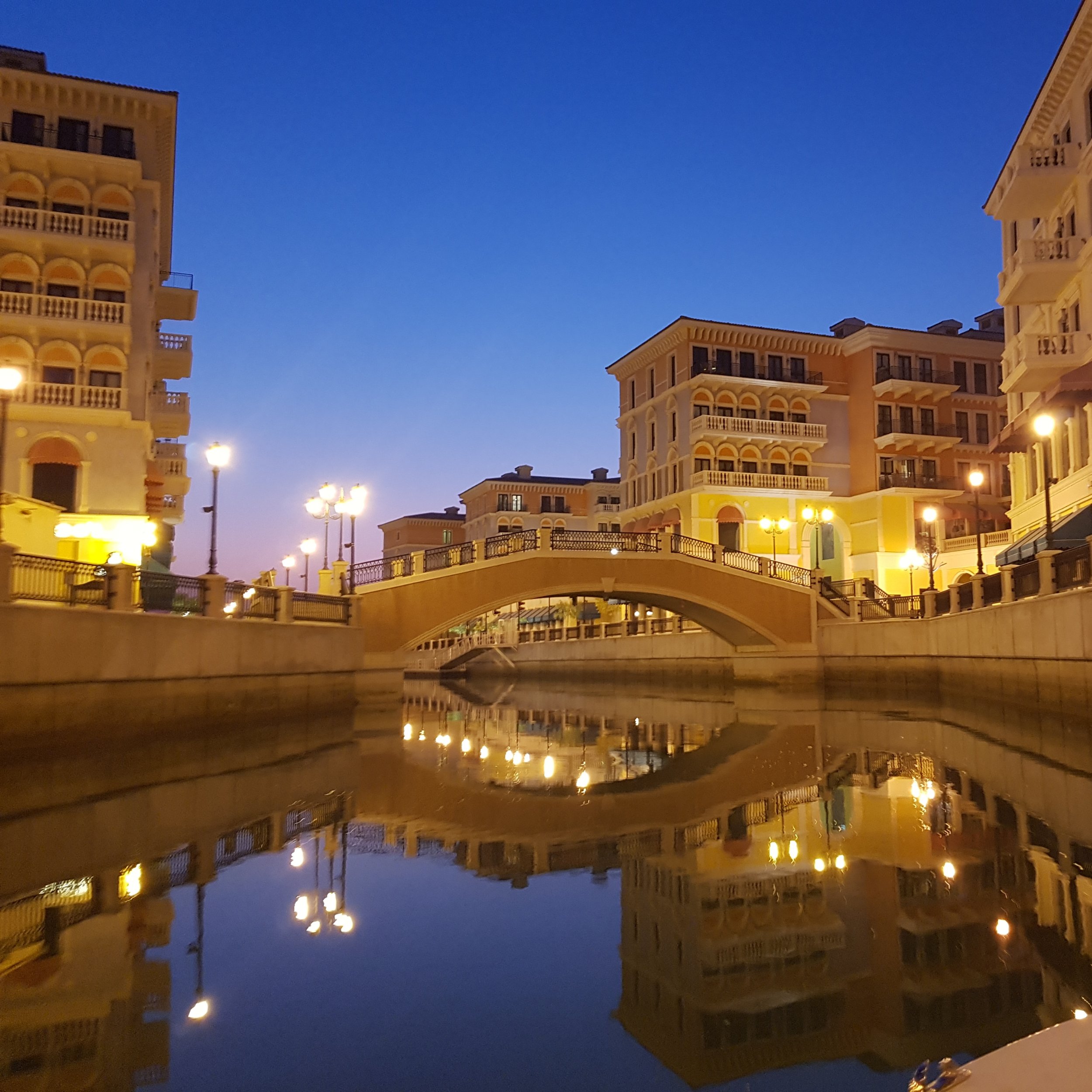 Have you toured Doha in 24hours?
Staying for a few days in Qatar?
Check out www.newindoha.com/48-hours-in-doha/
If you enjoyed this article, follow me on Facebook New in Doha and Instagram @NEWINDOHA to keep up to date as I discover Qatar's other hidden gems.
This is not a sponsored post.
I make every effort to ensure the accuracy of my information. However, I would recommend that you always call ahead and confirm the details as they are subject to change