While Qatar is home to many writers and novelists, not many of us know much about them. Writers not only create a story, they gently guide the readers imagination and provoke new ideas and a better understanding of the society we live in.
Below are a few of the most interesting and influential writers living in Qatar right now.
Mohanalakshmi Rajakumar
Mohana was born in one country (India), raised in a second (the United States), and now lives with family in a third (Qatar) for the last thirteen years. Fascinated by culture – hers as well as that of others, her curiosity inspired her to write both a contemporary romance and crime fiction series. Modern Love and Crimes in Arabia, brings together expats and residents against the backdrop of the Arabian Gulf.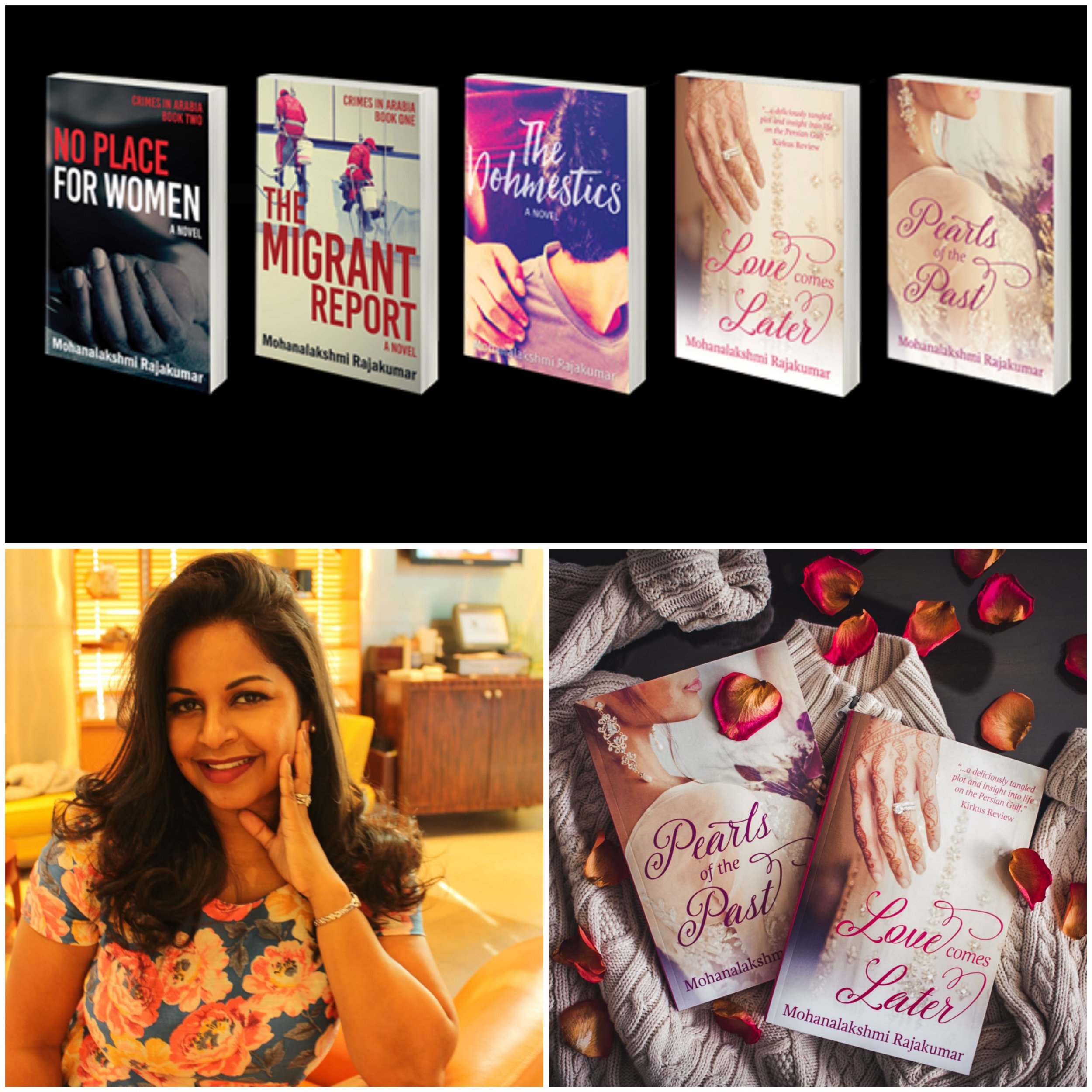 How do people buy your books?
https://www.amazon.com/Mohanalakshmi-Rajakumar/e/B002PMRI1U
What is the average price of your books?
Average cost is $10-15 USD
How should one contact you?
https://www.instagram.com/mohadoha/
Twitter: @moha_doha
Alex Shaw
Alex has lived in Ukraine, the former USSR, the Middle East, and Africa. These international experiences have been the catalyst for his writing. Alex is also a member of the ITW (The International Thriller Writers organisation) and the CWA (the Crime Writers Association). Alex has been living in Qatar with his wife and two sons since August 2017.
The 'Aidan Snow' thriller series: COLD BLOOD, COLD BLACK, COLD EAST are published by HARPERCOLLINS (HQ DIGITAL) in English and LUZIFER VERLAG in German.
What are your books about?
My series is focussed on Aidan Snow, a former member of the British SAS who now works for MI6 as an intelligence operative. In each novel, Snow has a new mission and a new enemy to overcome. Although each of the novels in part takes place in Ukraine, they have international elements. My books are written in English and published in English and German.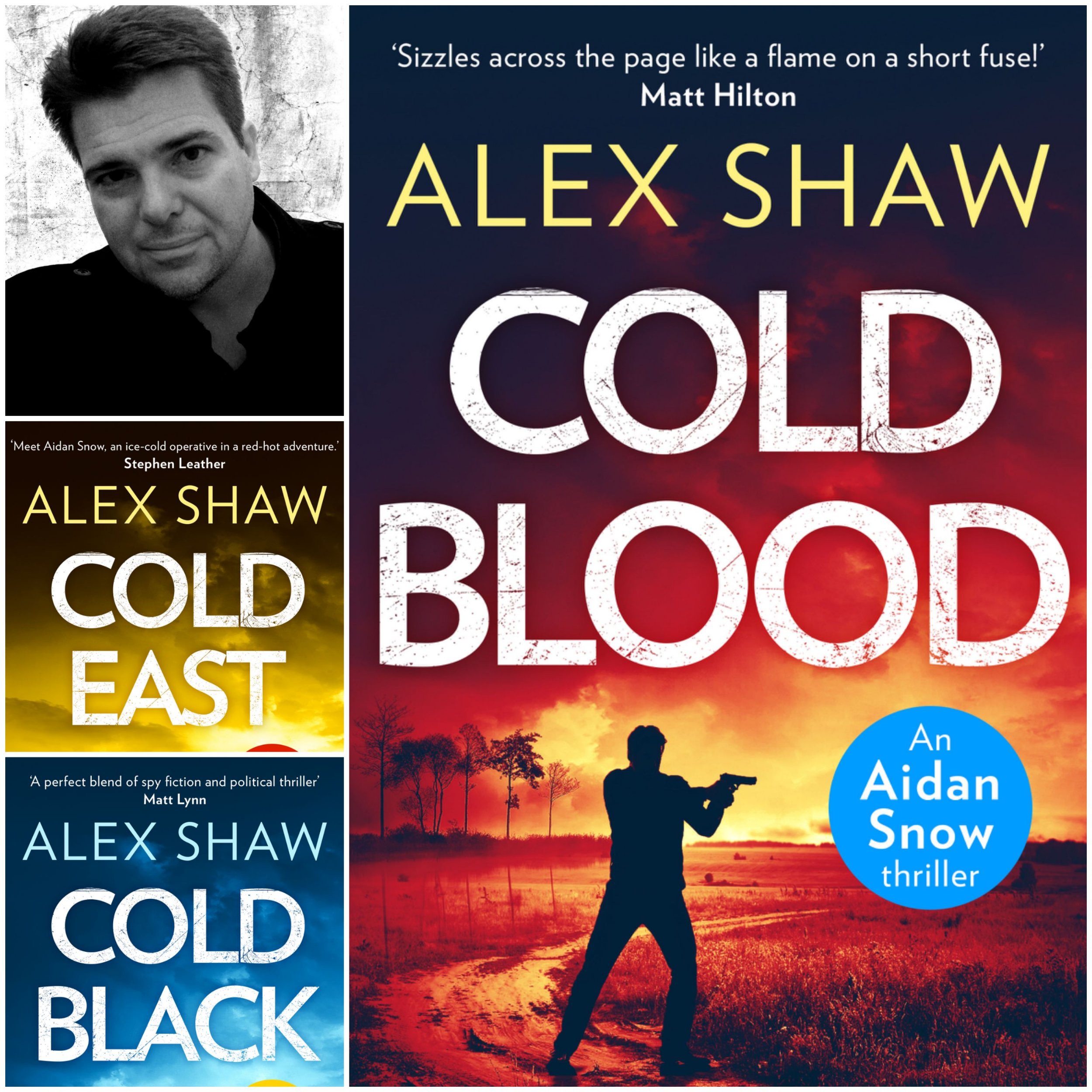 How do people buy your books?
Ebooks are via Kindle (via Amazon) or Kobo and paperback are available from most UK and German bookshops.
What is the average price of your books?
The eBooks are priced at £2.99, but sometimes discounted to £0.99 and the paperbacks vary from £11 – £15
How should one contact you?
Twitter: @alexshawhetman
https://www.facebook.com/alex.shaw.982292
https://www.instagram.com/alexshawthrillerwriter
Website: www.alexwshaw.co.uk
Email: alex@alexwshaw.co.uk
Sam Meekings
Sam is a British novelist and poet, currently teaching Creative Writing at Northwestern University in Qatar.
Under Fishbone Clouds, was a love story set against the turbulent backdrop of twentieth century China.
The Afterlives of Dr Gachet is about the life of Paul Gachet, who was Vincent Van Gogh's doctor. In fact, Van Gogh painted Dr Gachet and said that this old man wore "the heartbroken expression of our times". The book uncovers the true story behind Dr Gachet's heartbroken expression. It follows his life, from his work in French asylums to the battlefields of the Franco-Prussian war and on to meeting Van Gogh in the months before his traffic death.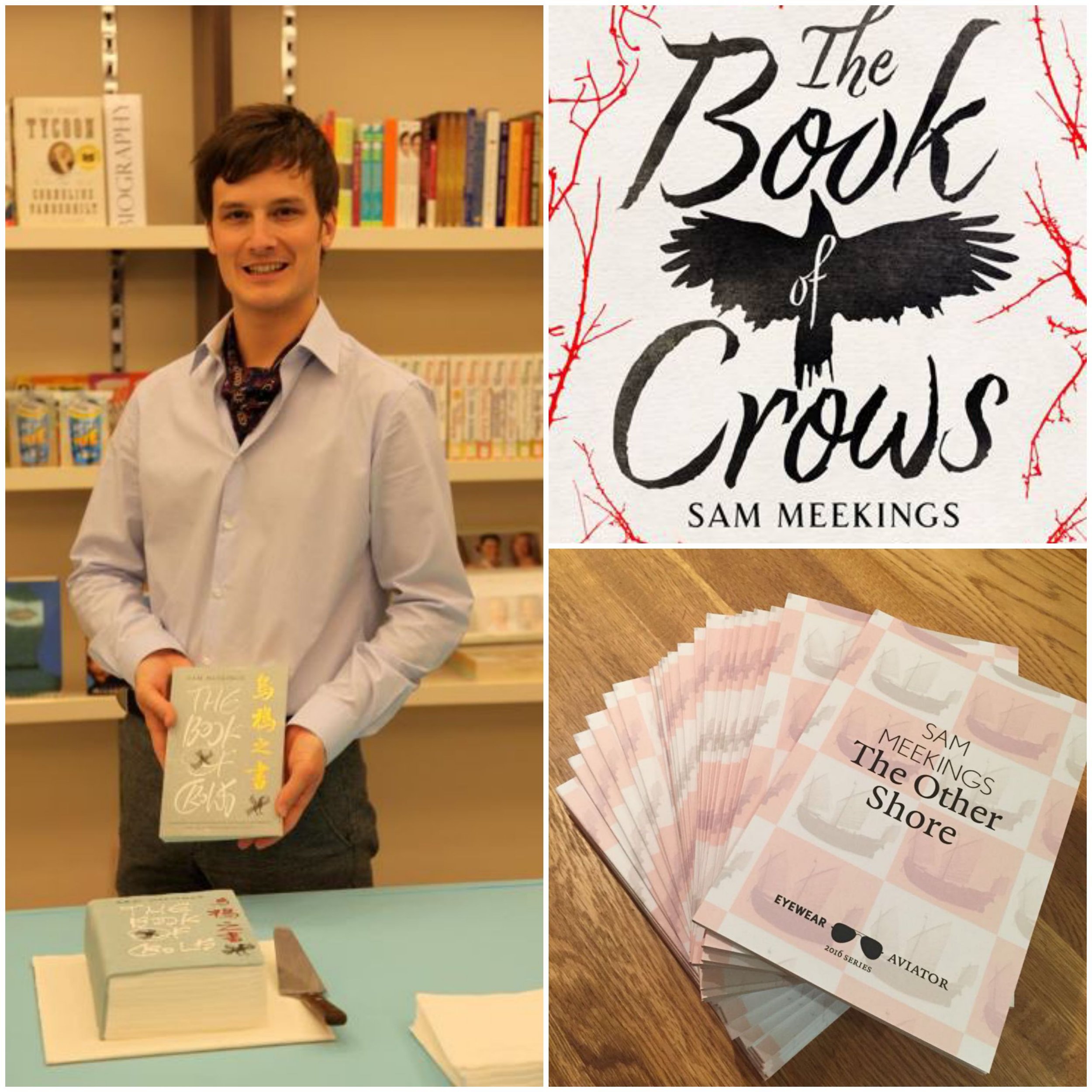 How do people buy your books?
My books are available from Amazon, BookDepository.com and NU-Q bookstore in Education City.
What is the average price of your books?
The Afterlives of Dr Gachet is £10, and will also be available as an audiobook in January. My other two novels are a little cheaper, and you can find both print and Kindle versions online for £5.99 or less.
How should one contact you?
Website: www.sammeekings.com
Twitter:@smeekings
Facebook page: facebook.com/SamMeekingsAuthor
Instagram: @sam_meekings
Samira Sidani
With a Pre-medical Biology degree and a Clinical Nutrition Master's degree background, Samira has an intense love for reading, writing and teaching. As a mother who thoroughly cares about her children's education, she was using multiple Apps and Software to help make learning a bit more enjoyable, such as the 3asafeer App.
3asafeer is a FREE App that offers good quality Arabic story books which are nicely illustrated and can be used as audio books.
"The Queen, الملكة"
The Queen discusses the lifecycle of the queen honey bee and the dangers that bees are facing. Written in Arabic and aimed at children between 4-7years old.
Book link: https://3asafeer.com/index.php?page=read&task=story&id=381
English link: https://www.digitallibrary.io/en/books/read/1637.
"In the City of the Wasteful, or Water Waste Village, في بلدة المسرفين"
The book focuses on ways by which people waste water and how they can reduce wastage and aimed at children 4years and older.
Written in Arabic: https://3asafeer.com/index.php?page=read&task=story&id=444
English link: https://www.digitallibrary.io/en/books/read/1667.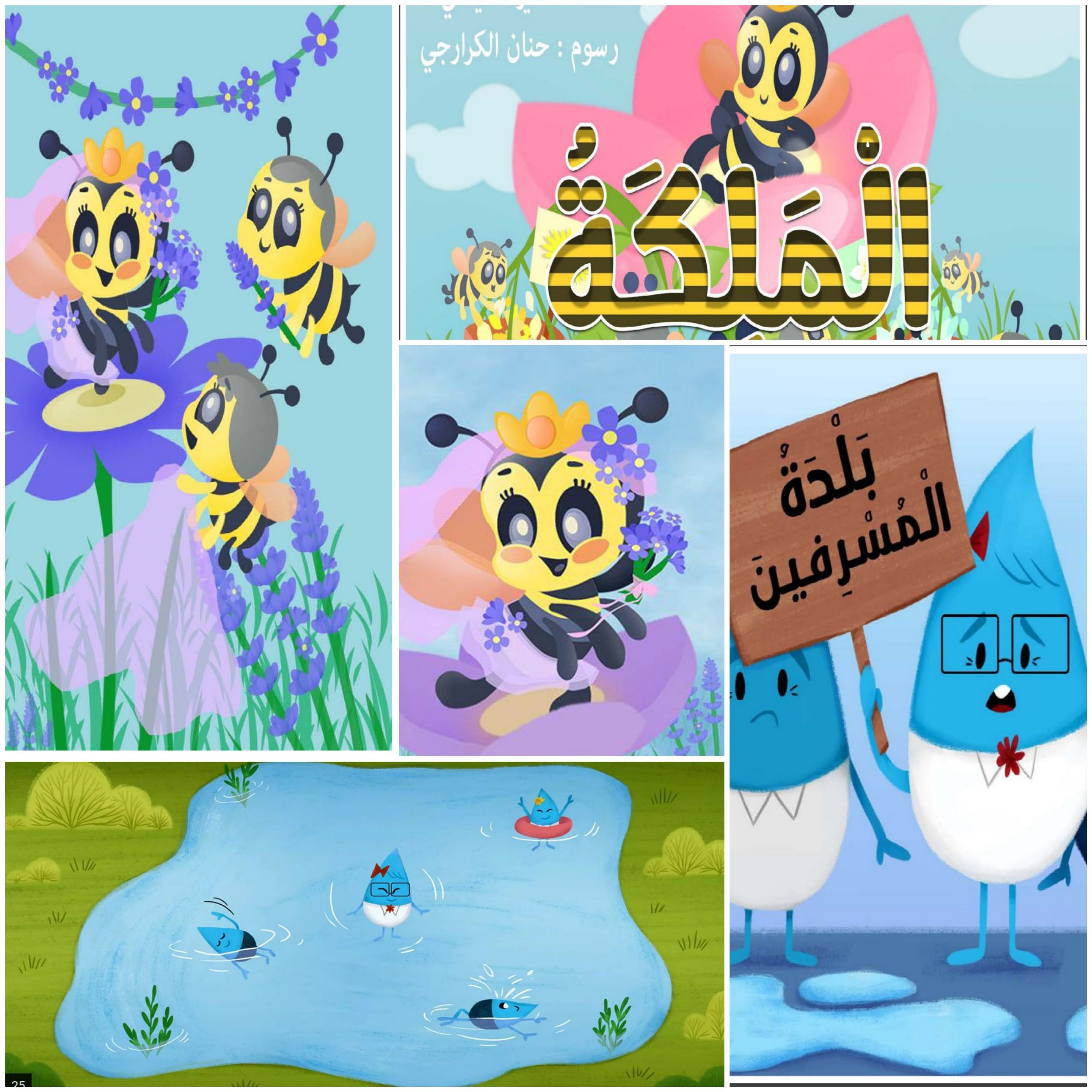 How should one contact you?
Facebook account: http://facebook.com/samira.sidani
Instagram account: https://www.instagram.com/sidanisamira/
Email: sidanisamira@hotmail.com
What's happening in the writers circuit in Qatar?
Doha Writers Workshop
A community organization that supports writers of all genres and experience levels.
Meetings are monthly in the Bread and Bagels café in the West Bay Beach Tower. Activities include workshopping of manuscripts and reading books about the craft like The Writer's Way.
Join the group on Facebook for notifications:
https://www.facebook.com/groups/dohawritersworkshop/
The Writers' Circle
Creating an opportunity for creative writers to come together and share their work. The group provides inspiration, feedback and encouragement in a supportive environment. So whatever stage you're at, visit them and get writing. Sessions are held between 9:00am and 11:00 am on Tuesdays at Qatar National Library. No Rsvp required.
For more information https://events.qnl.qa/event/x3GqA/EN
The Young Writers Program (YWP)
A joint partnership between the Embassy of the United States of America to the State of Qatar and the Ministry of Education and Higher Education. The mission of the program is to encourage Qatar's youth to read, write and think critically about important topics in society.
Who is your favourite writer living in Qatar?