The recently opened, and ultra trending Nineteen90 is one of the most Instagrammable places in Qatar this Summer.
Nineteen90 fuses a throwback to the moments in the past that we loved in a vibrant and eccentric restaurant with delicious food.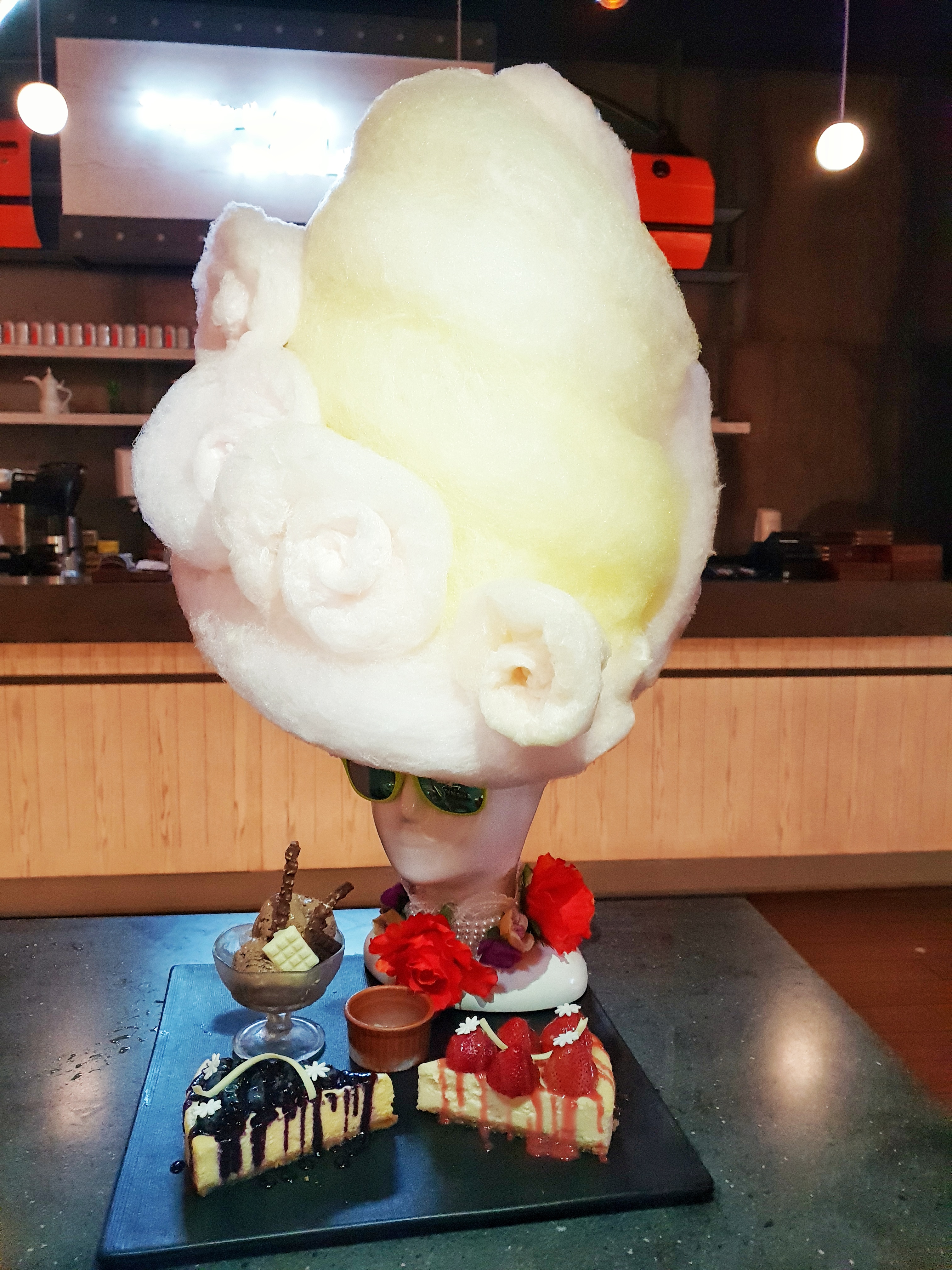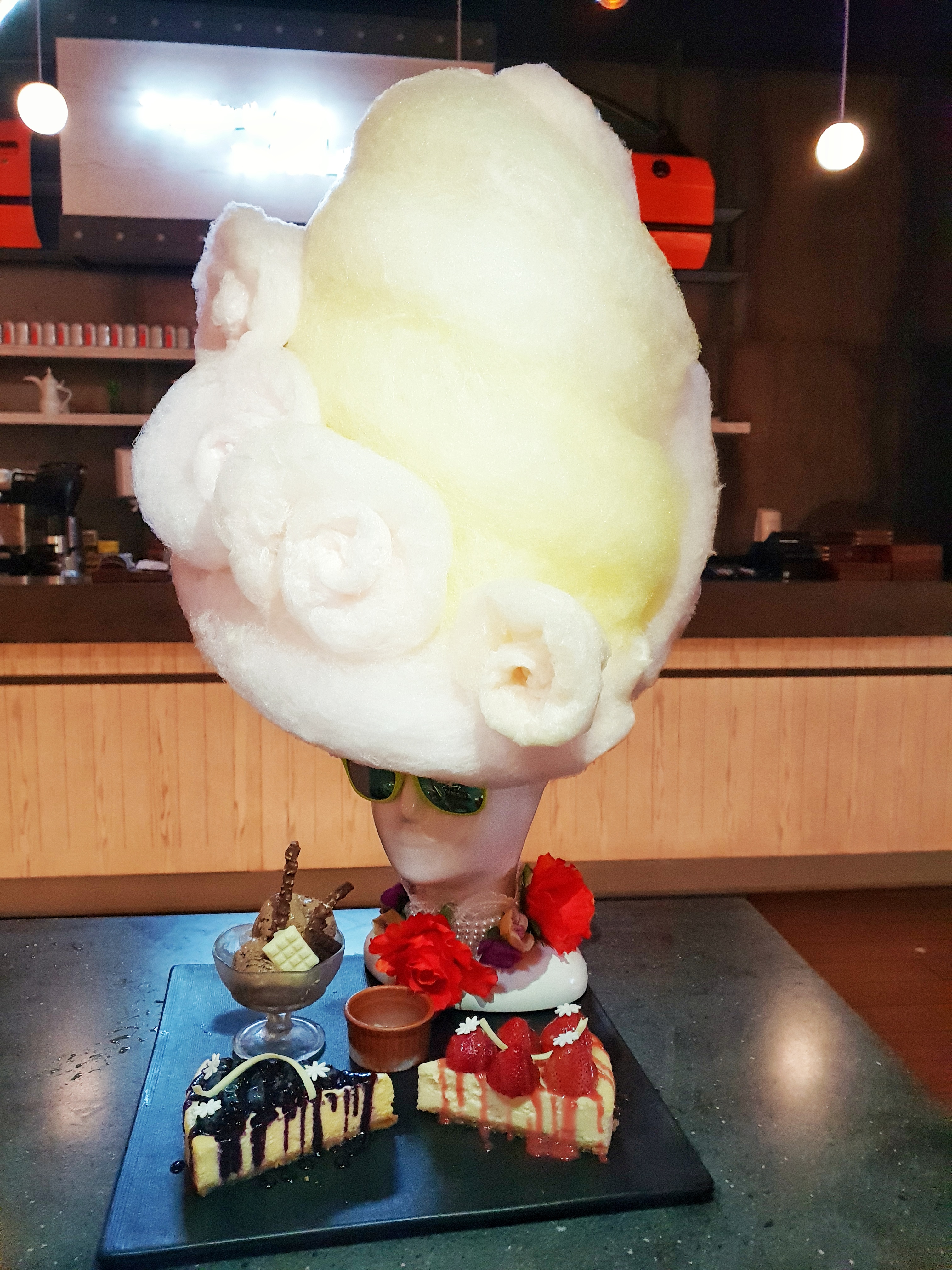 In keeping with the 90s theme there is a wall of memorabilia and decor from the 90s and toe tapping 90s music playing (the best music if I do say so myself).
I am always sceptical when I see restaurants focus on the presentation and theatrics but I also enjoyed the food.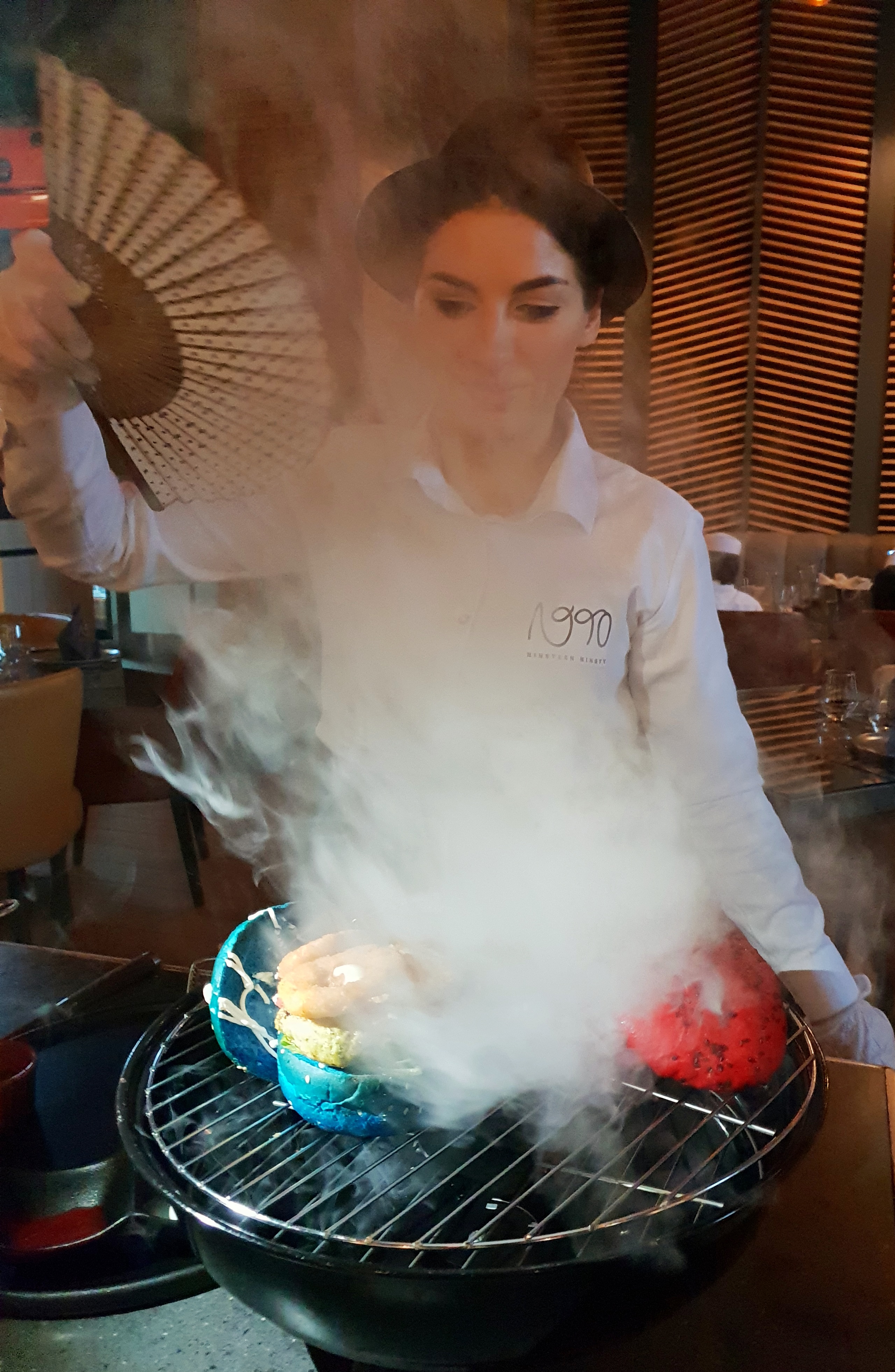 💯The highlights for me:
GRAND MA'S SPECIAL (Qar 81) A traditional beef lasagne like how grandma made it!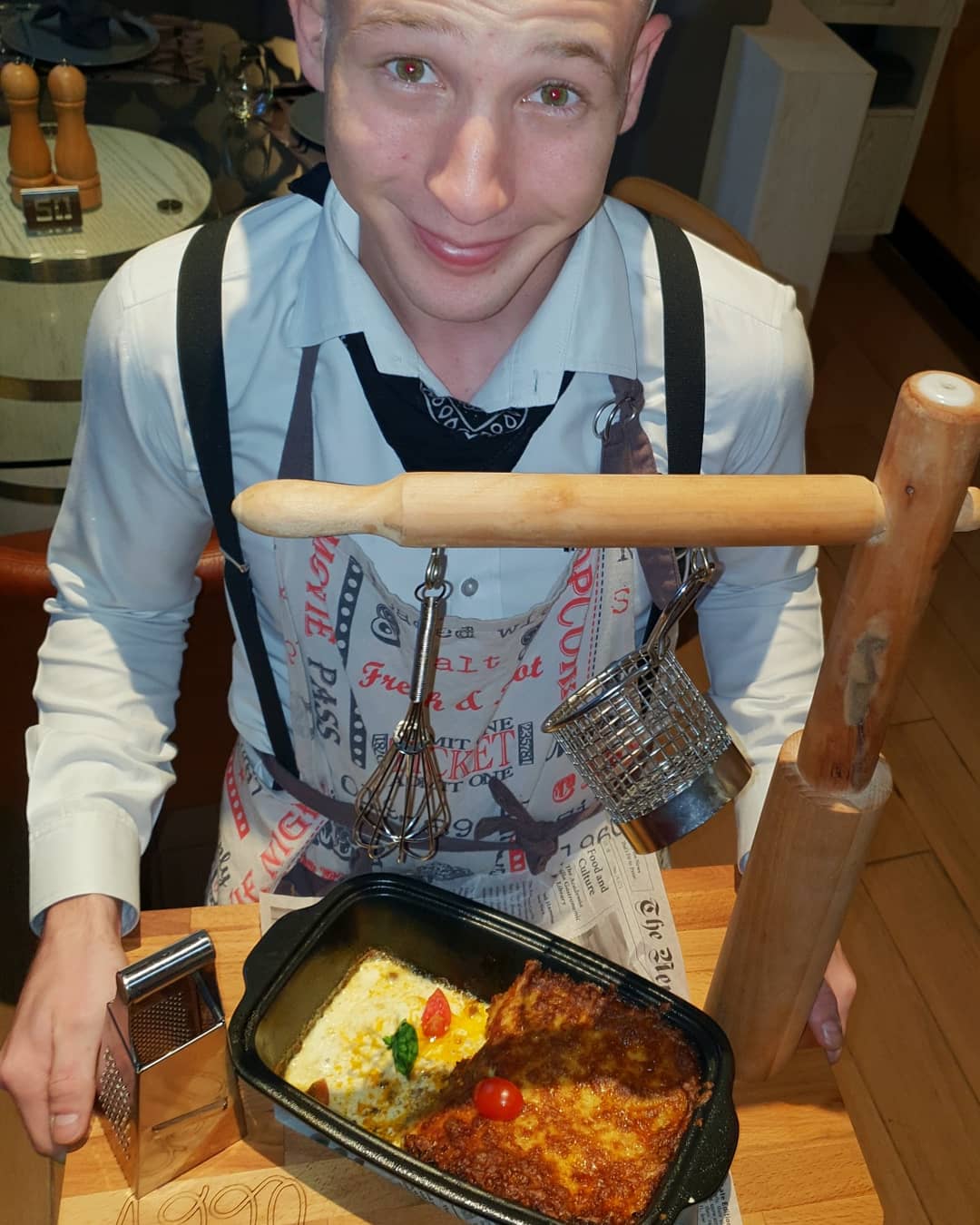 < strong>CHICKEN TACOS (Qar 50) served in a toaster.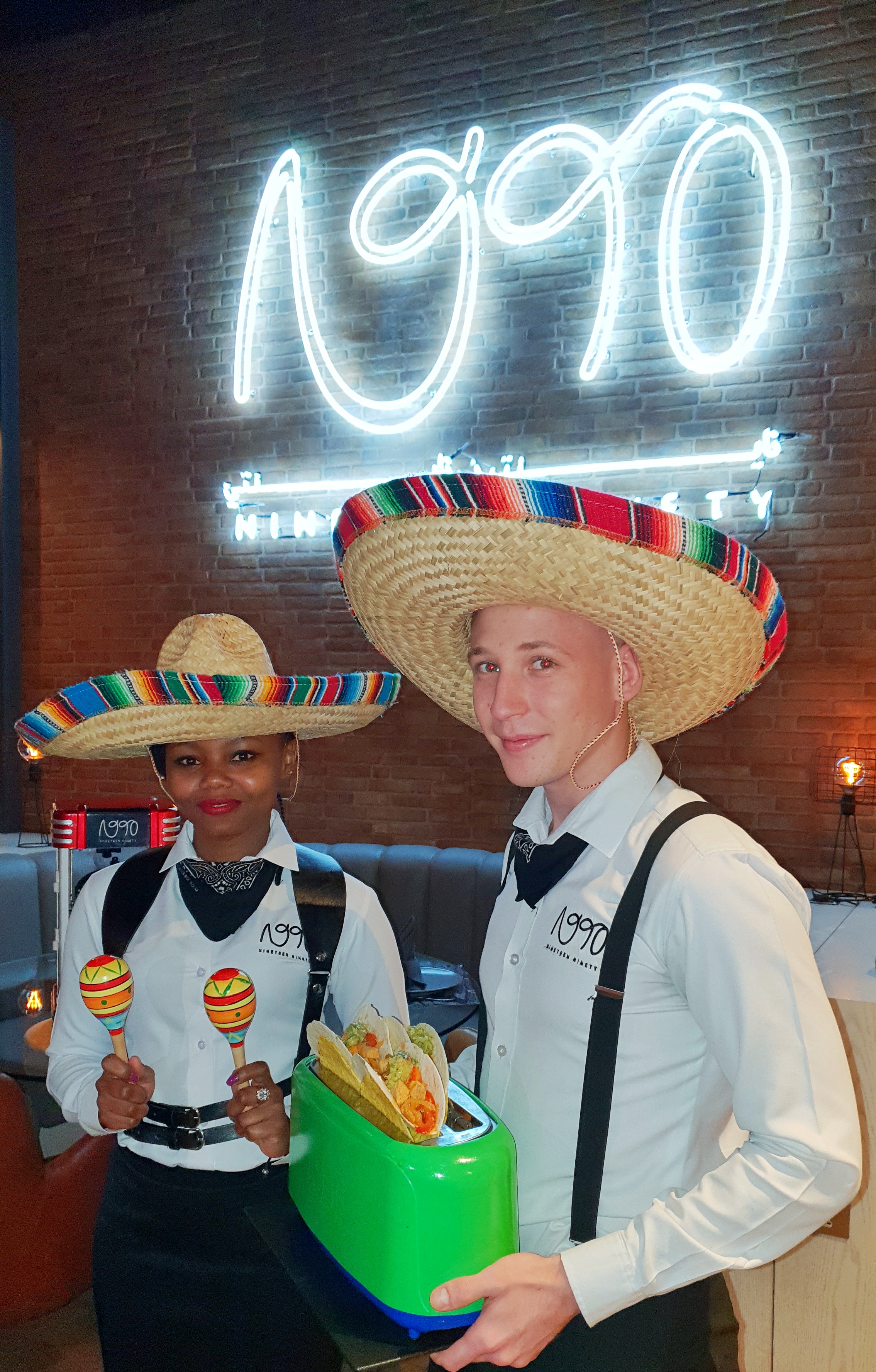 < strong>BOOM BOOM CHIKO SHRIMP (Qar 75) which are shrimp pops and chicken pops served in a fun popcorn machine with spicy popcorn and a pineapple sauce.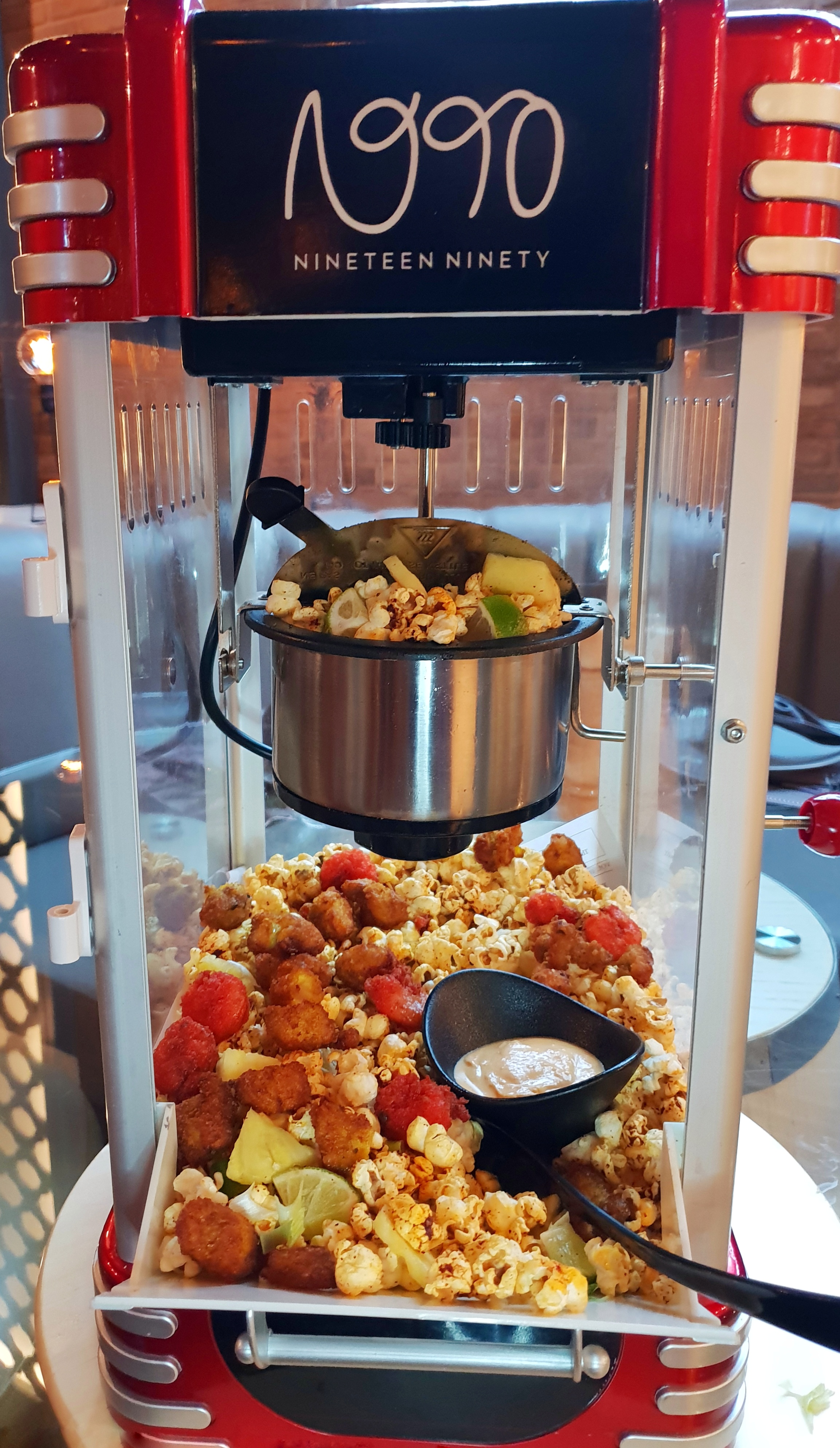 Most WOW factor:
MISS UNIVERSE (Qar 150).
The fashionista mannequin designed for you with a sweet cotton candy bouffant beehive hair upstyle from the 1960s and two slices of cheesecake and lots of smoke and magic.
Guests are allowed to design their own Miss Universe with the assistance from the sugar creators staff if they would like to try.

Most delicious dish of the night:
THE TREASURE CHEST (Qar 75).
A rich molten steaming hot chocolate Brownie drenched in a fudgy sauce served with Haagen Dazs Vanilla Ice cream and chocolate golden coins.
<<<<
are presently in the soft opening stage with plans of a grand opening at the latter part of this year. With a hands on management team they are really aiming to ensure the little details are on point to create a memorable fun dining experience.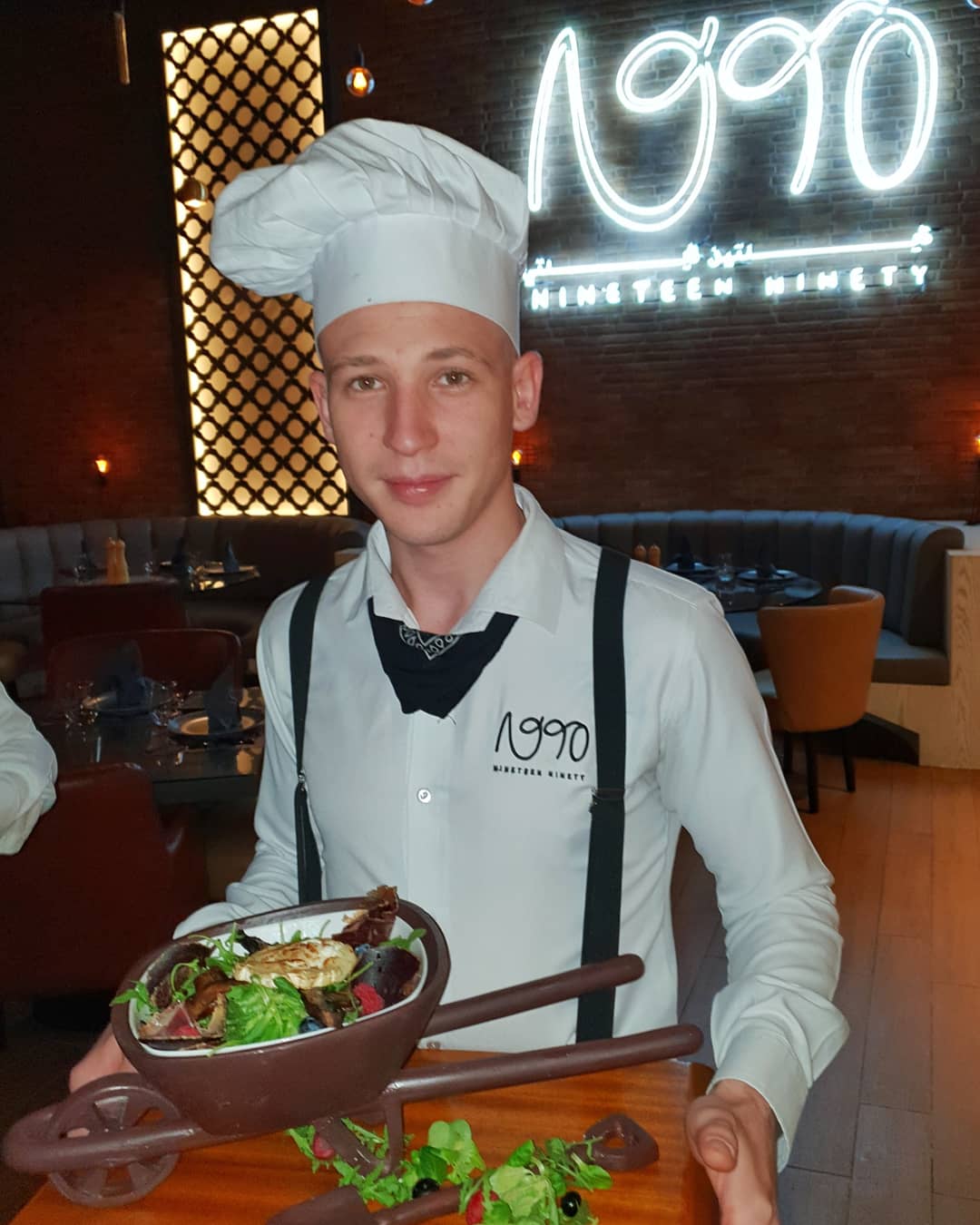 🔴VERDICT
It is a fun light hearted night out with eclectic plating and presentation of the food that is a great topic of conversation, a good laugh and a great meal.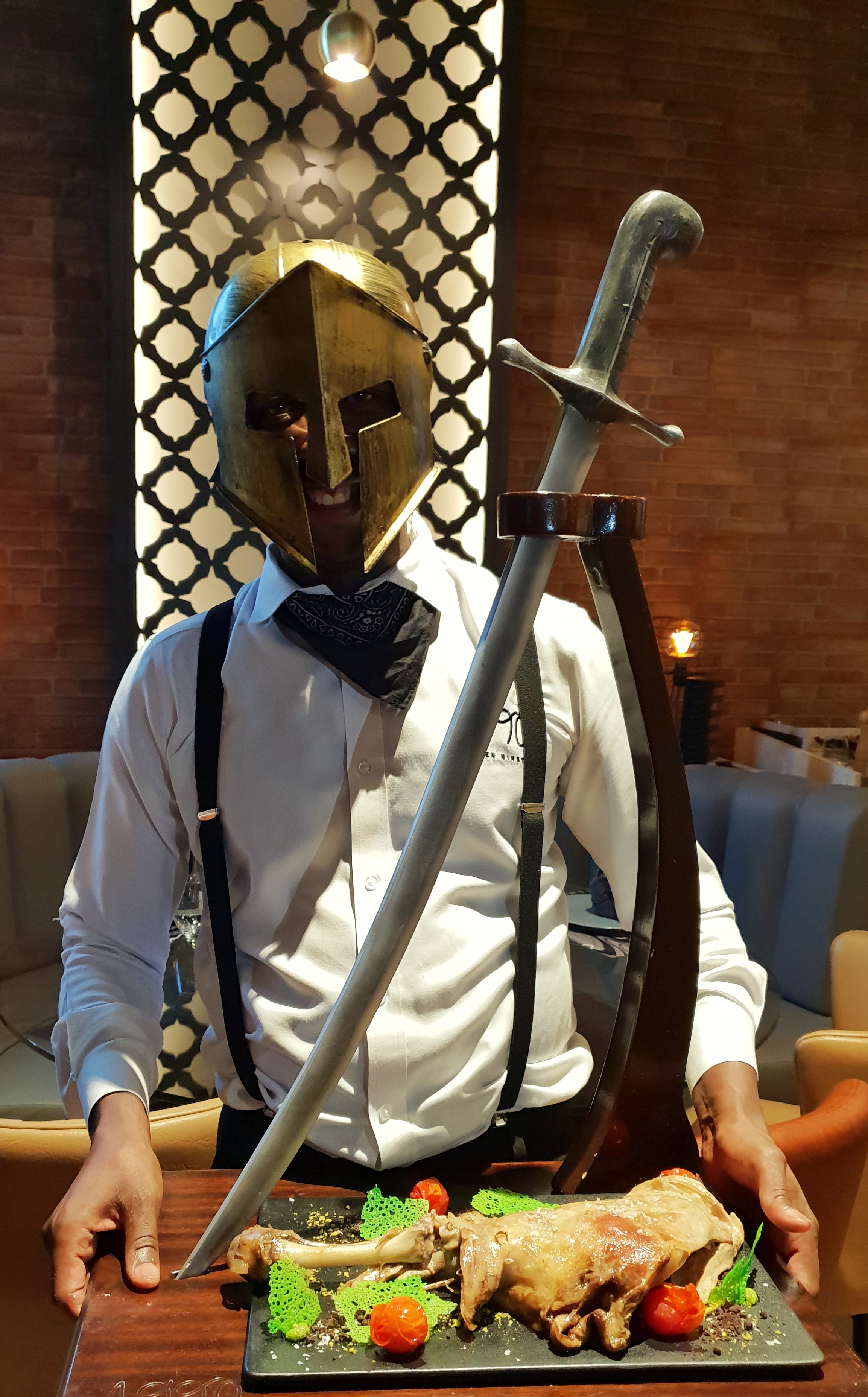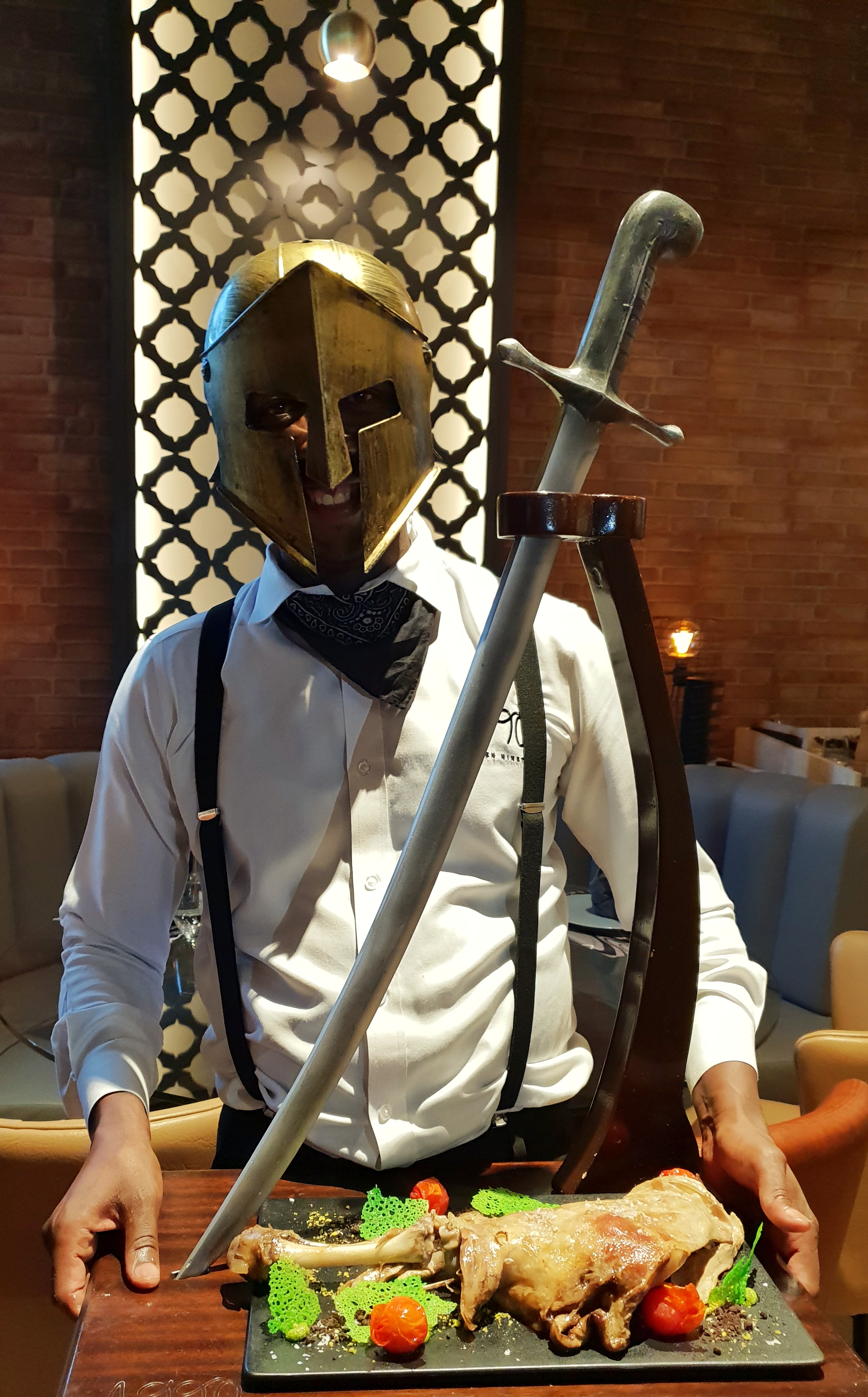 📍 LOCATION:
Located in Le Croisette 30 Porto Arabiya at the Pearl Doha Qatar.
A family restaurant and a presentation that the kids will love.
☎️: +974 5041 1990
🏮Open daily from 1pm to Midnight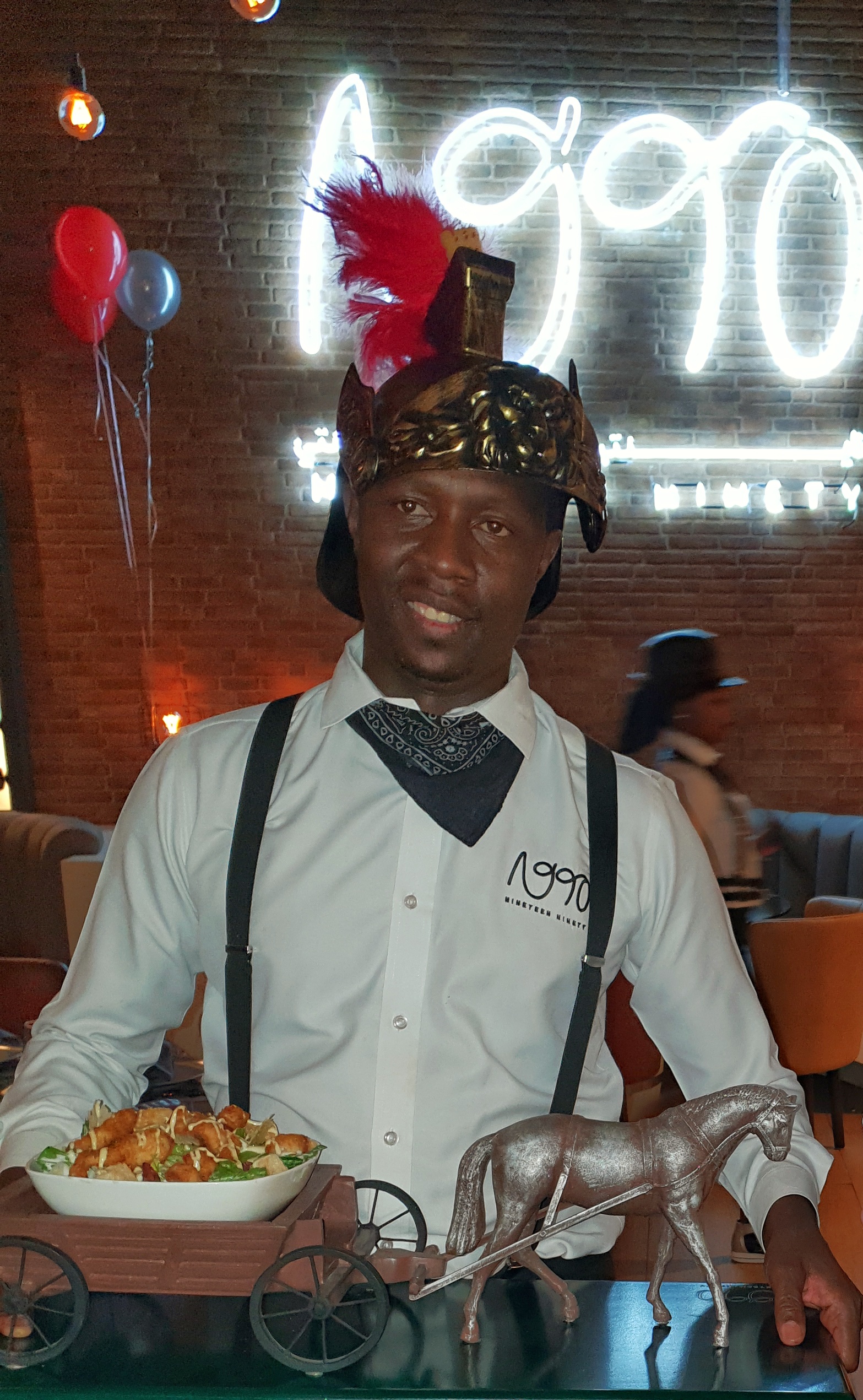 For more photos and videos go to @newindoha Instagram page highlights.Do you enjoy some fun and theatrics when being served food at a restaurant?
I was a guest. The opinions and views expressed in this post are my own.