CHEF VINEET BHATIA, the Michelin Starred Chef has taken dining in Qatar to new heights.
Experience 360° views & fine dining from one of the highest Indian restaurants in the world. INDEGO 360 by Vineet gives visitors a 360′ view of The Pearl, Lusail and Doha.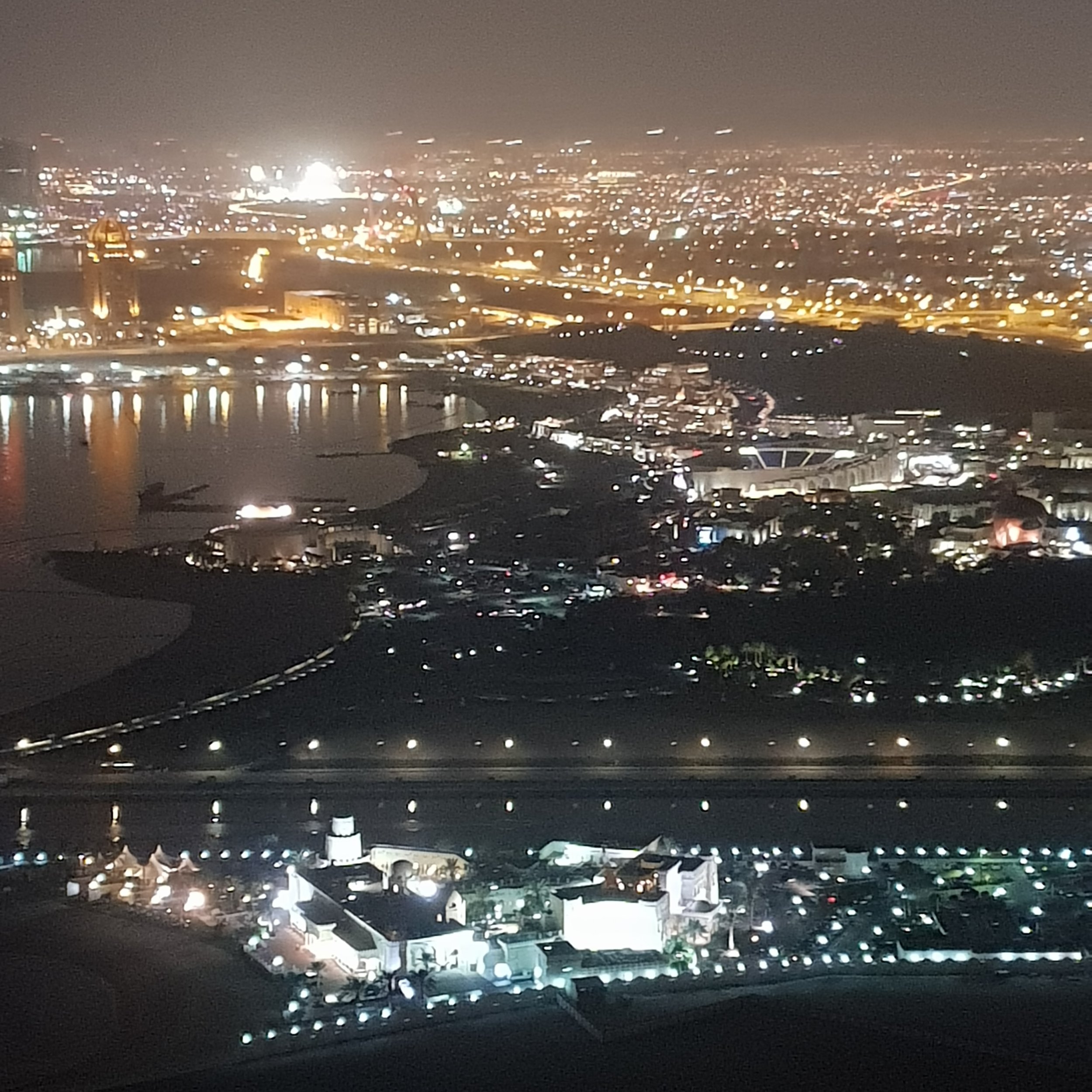 Abraj Towers is a 42 storey building, 201m tower which stands at the entrance to the Pearl. With three floors for guests to choose from, a 40th floor terrace, the 41st floor trendy evening restaurant and chic casual dining on the 42nd floor.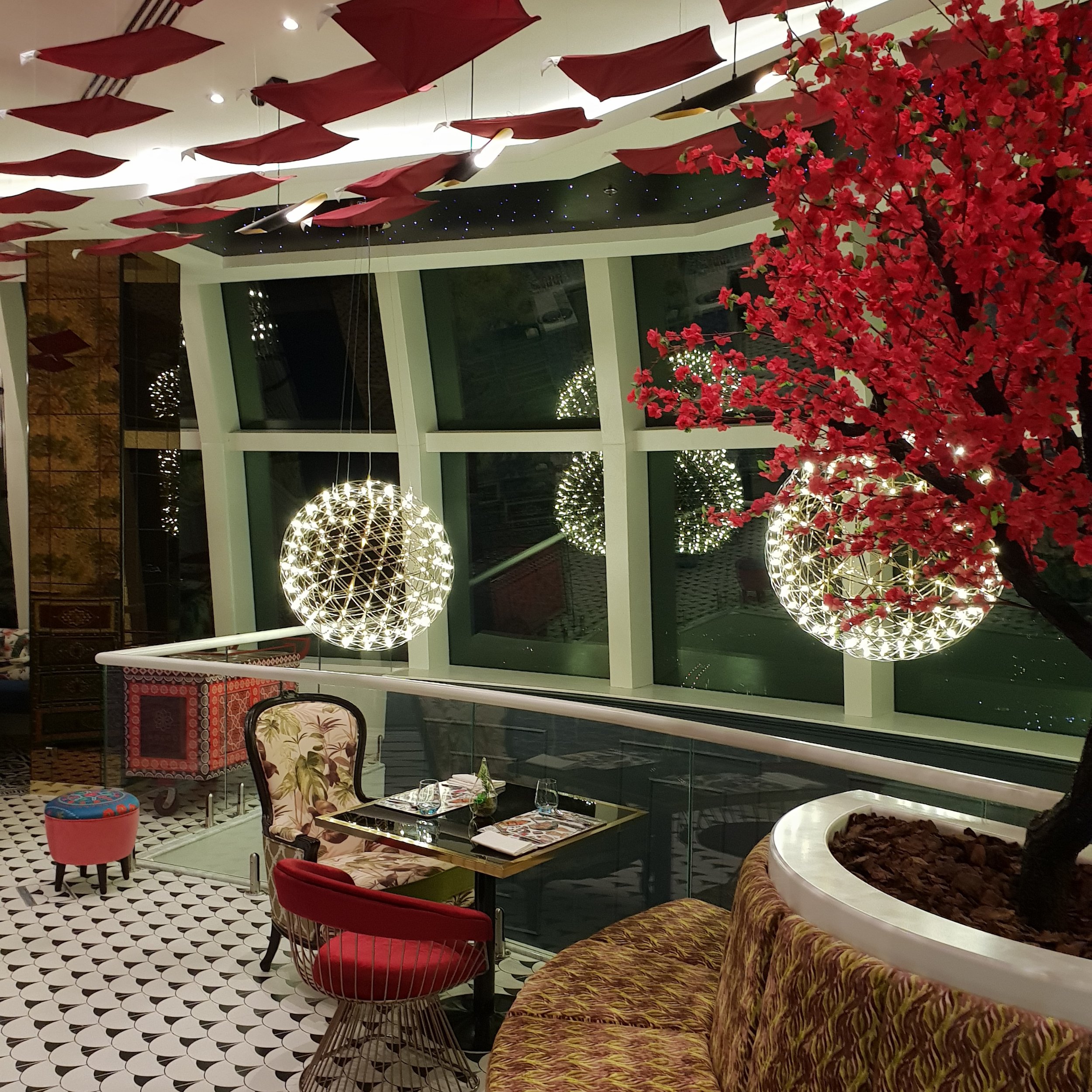 Open for lunch, high tea, dinner and late night dining. There is even plans for a midnight brunch (LOVE, LOVE, LOVE).
Chef Vineet Bhatia was the first Indian chef to be awarded the Michelin Star back in 2001. Skilfully blending traditional and contemporary Indian cuisine, he has made a name for himself around the world.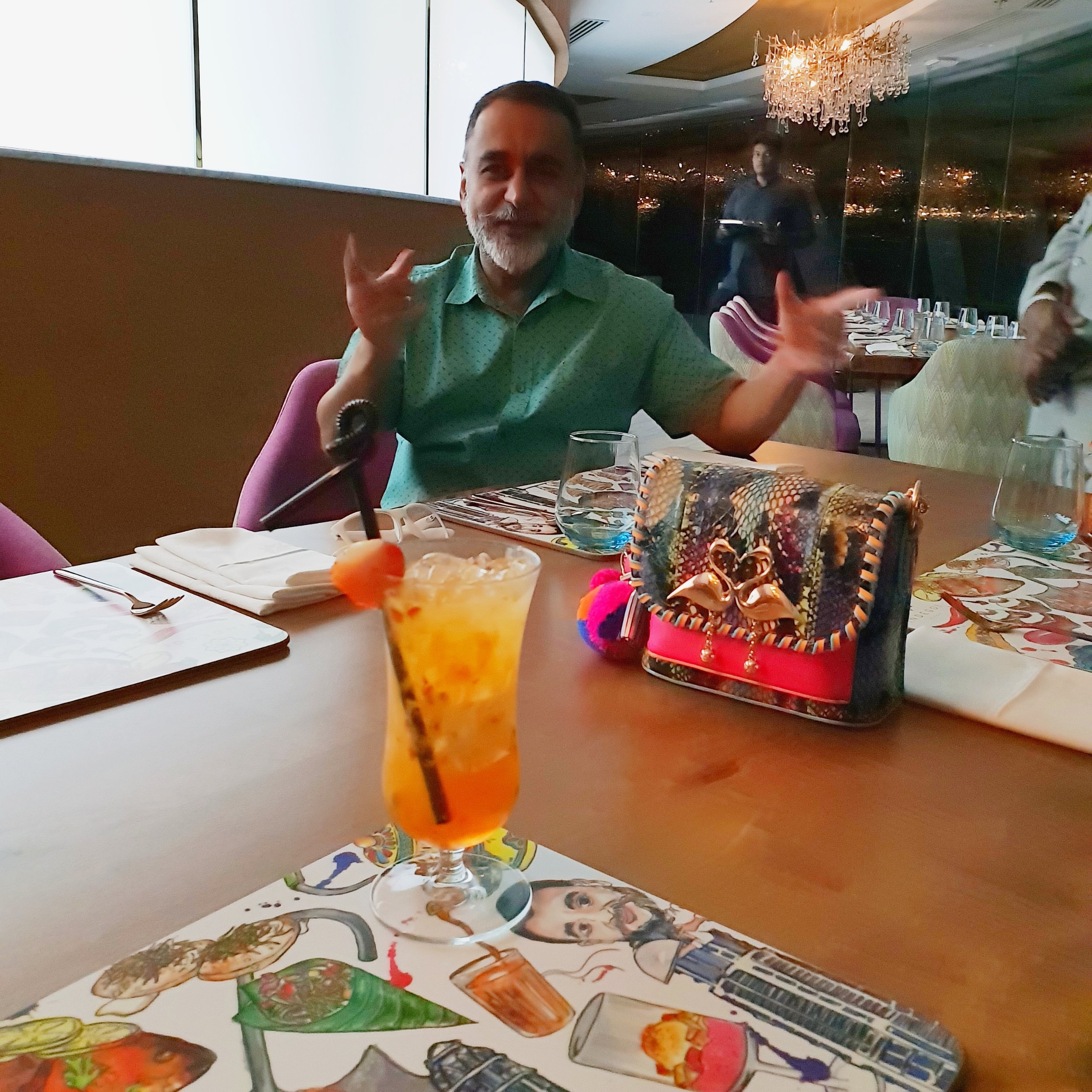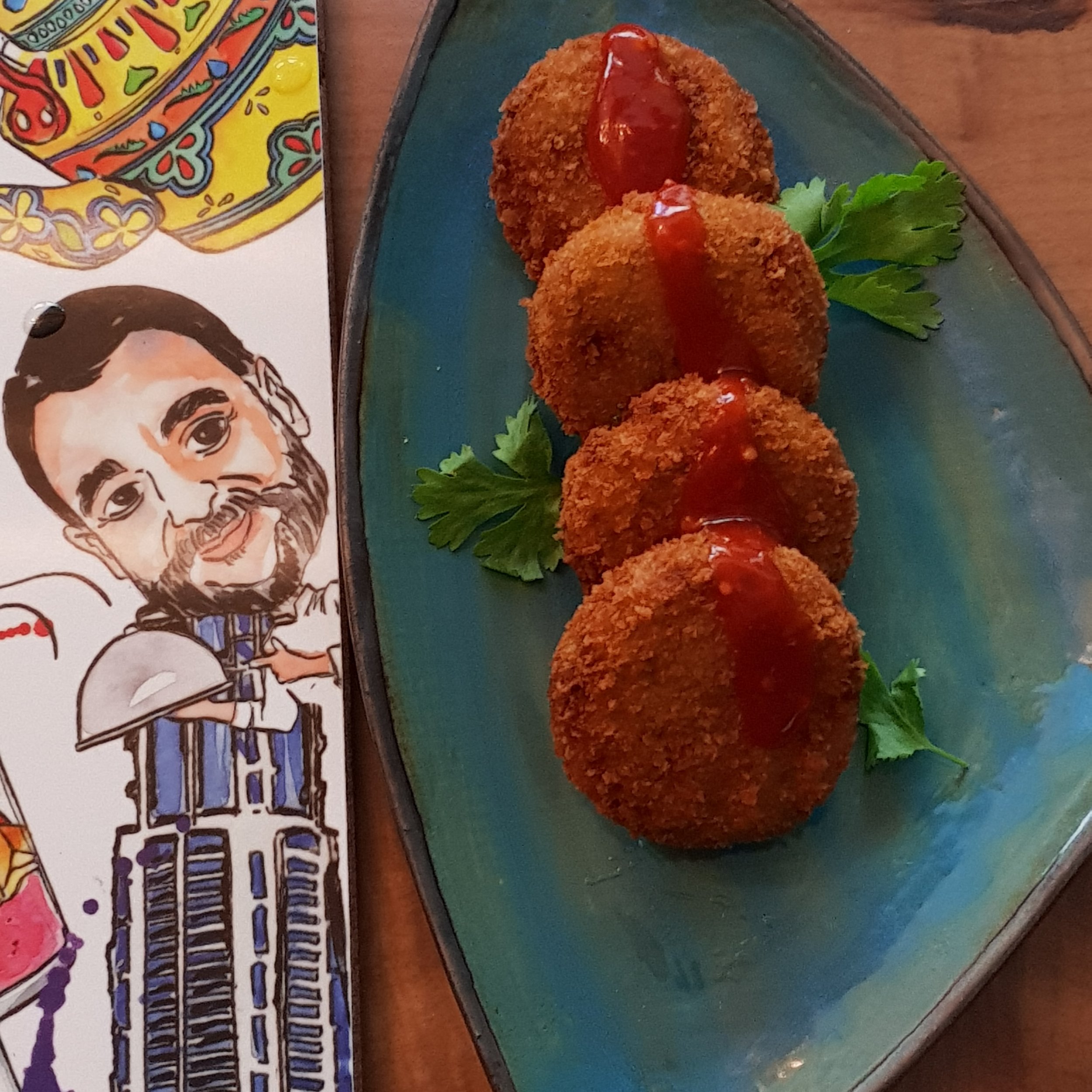 The diverse menu ranges from the ultimate in fine dining Indian cuisine through to informal Indian street food (with a fine dining price tag).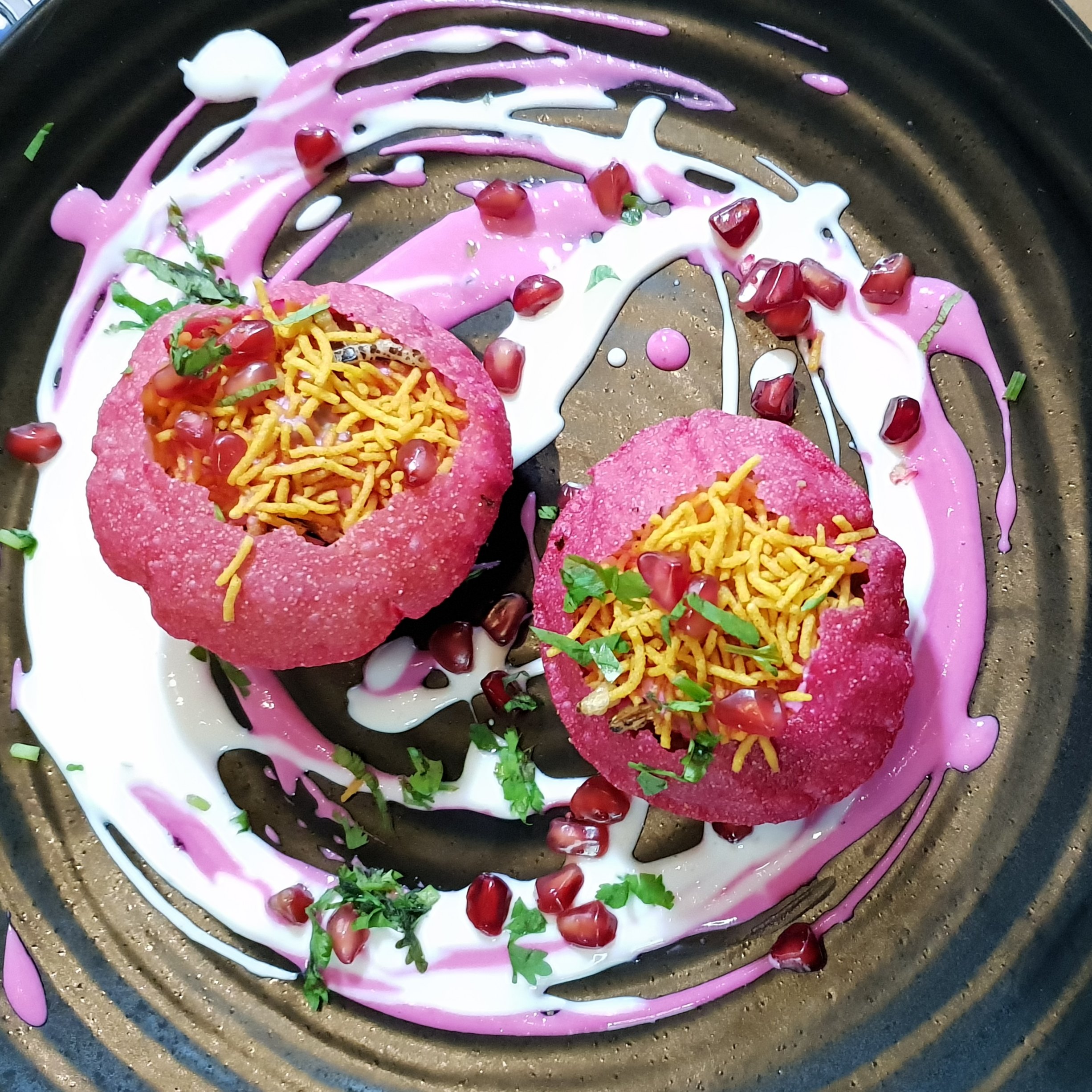 The unique Cake Bar also offers high tea, cakes, pastries and their signature Chocomosa.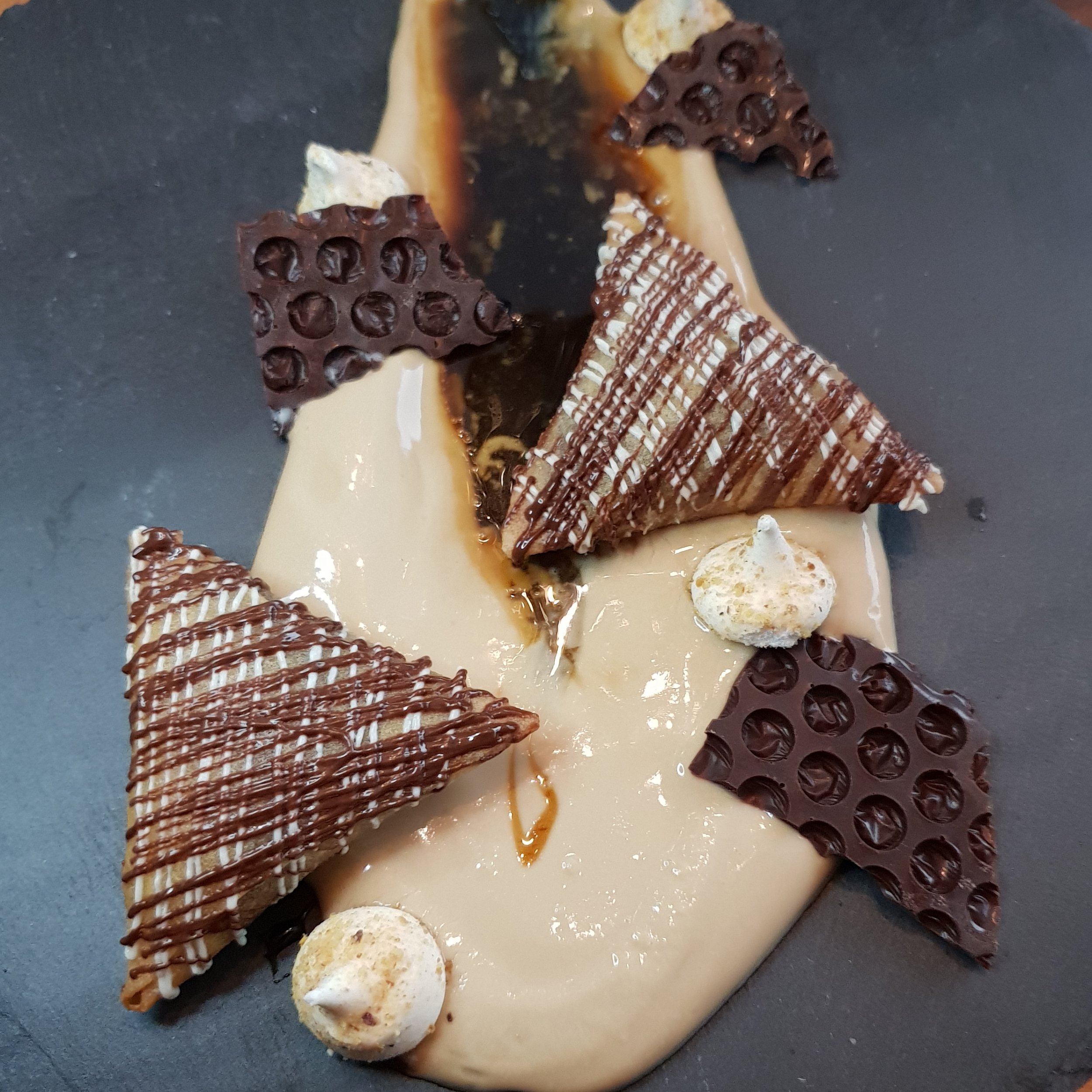 We fell in love with the Date Cake with kulfi ice cream and hot Chai that soaks into the dessert.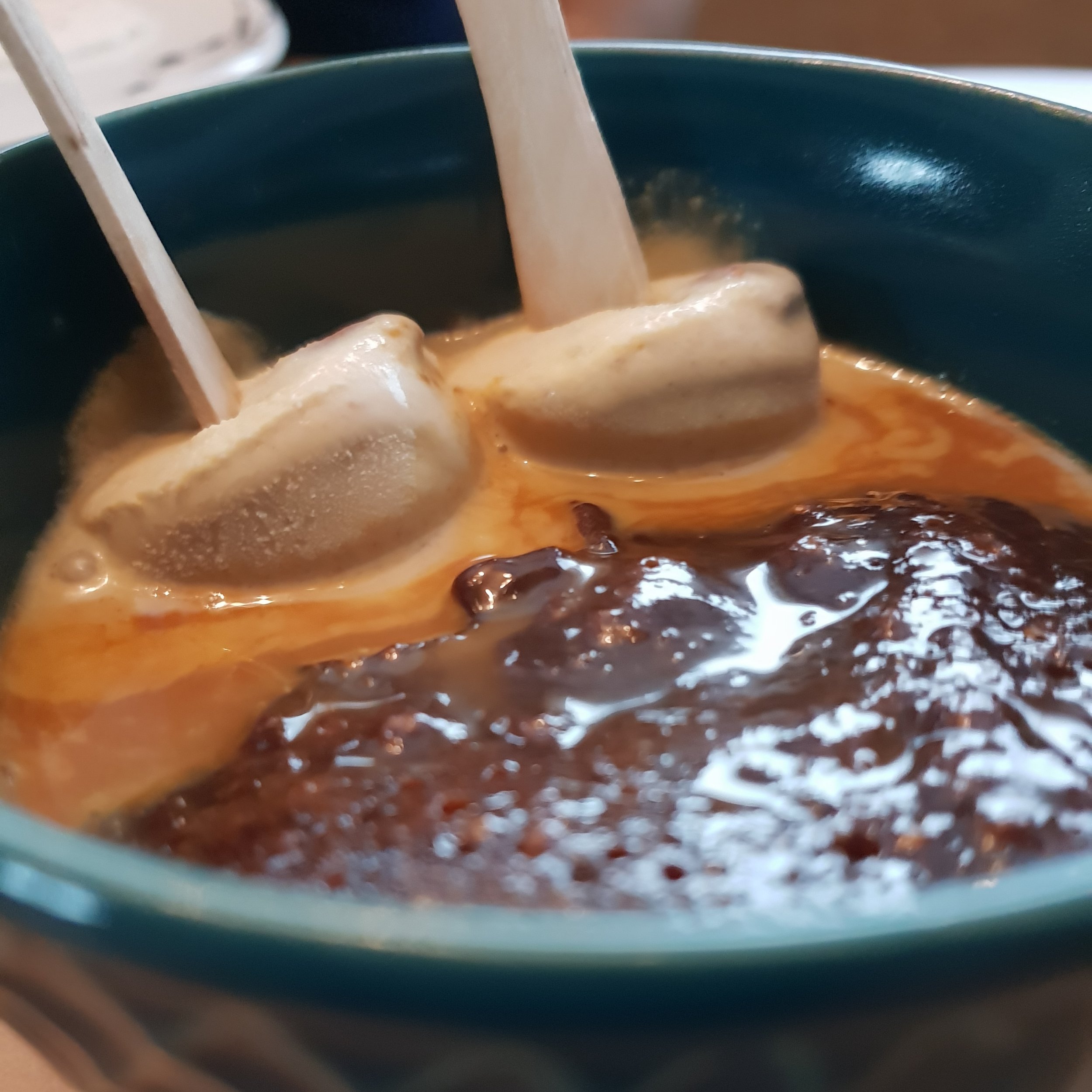 Not only are the views and decor WOW, but the presentation of the food and drinks have been carefully curated to give visitors the complete fine dining experience.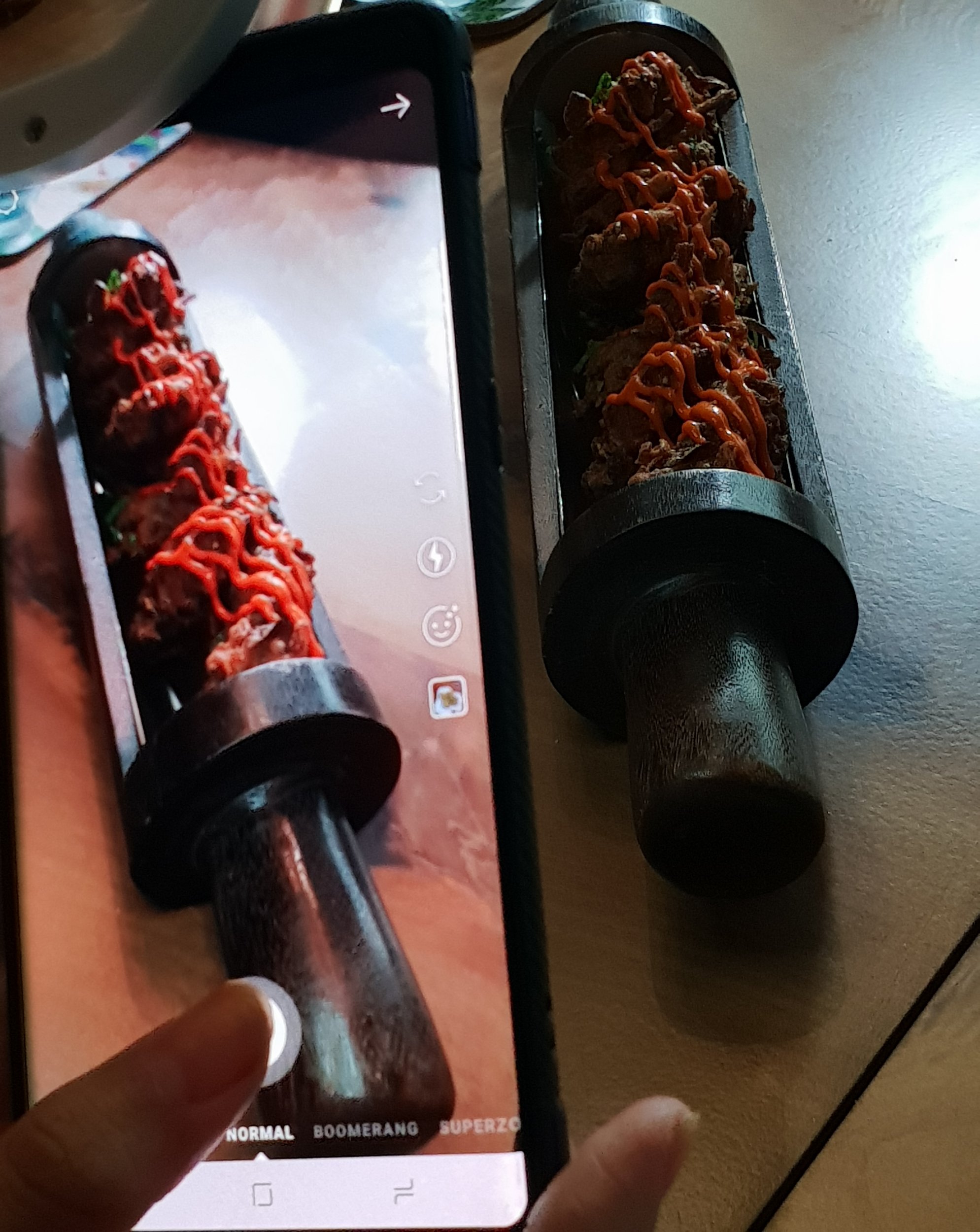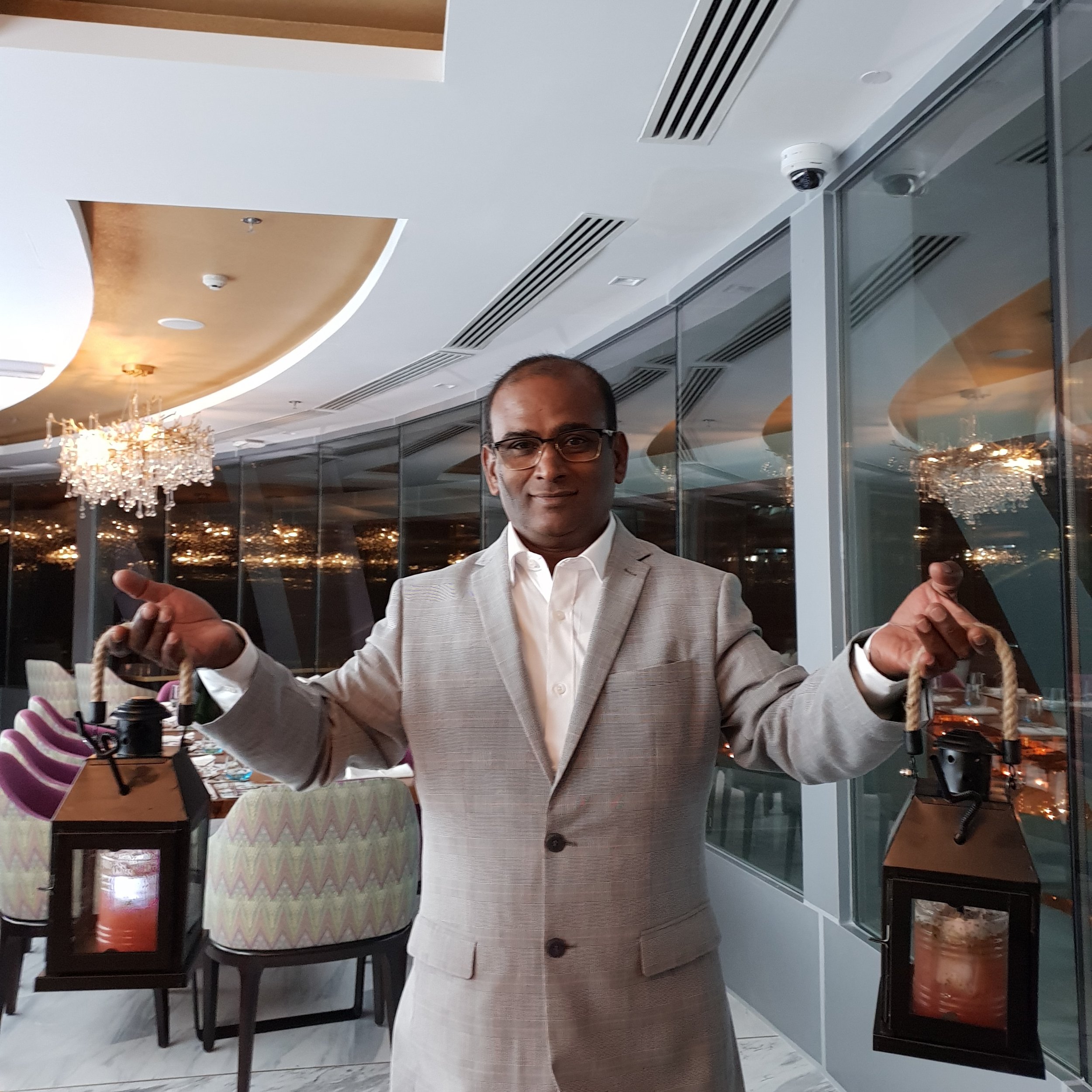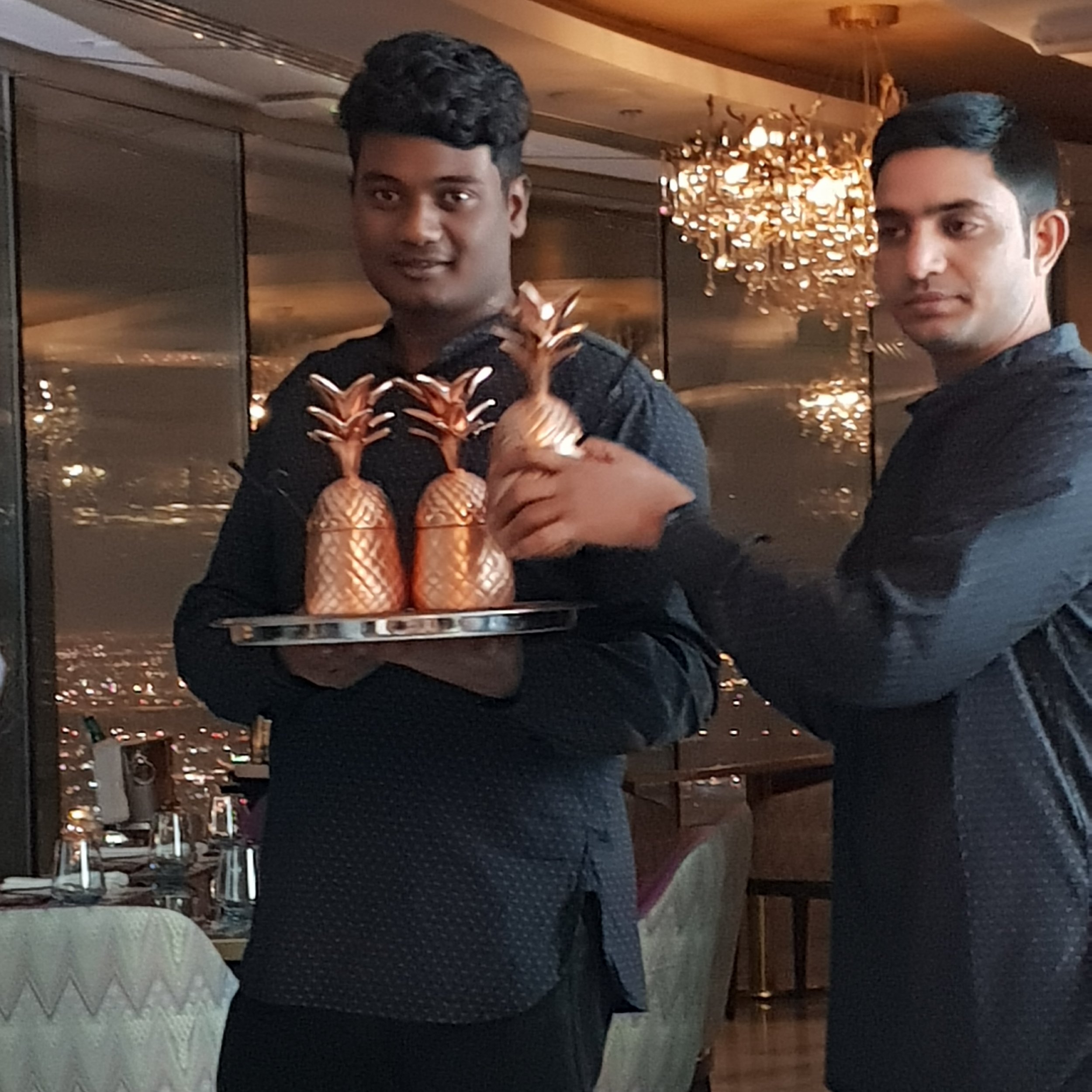 My favourite dish of the night was the Kunafeh Prawns with chilli mayo and a green chutney (Qar 90).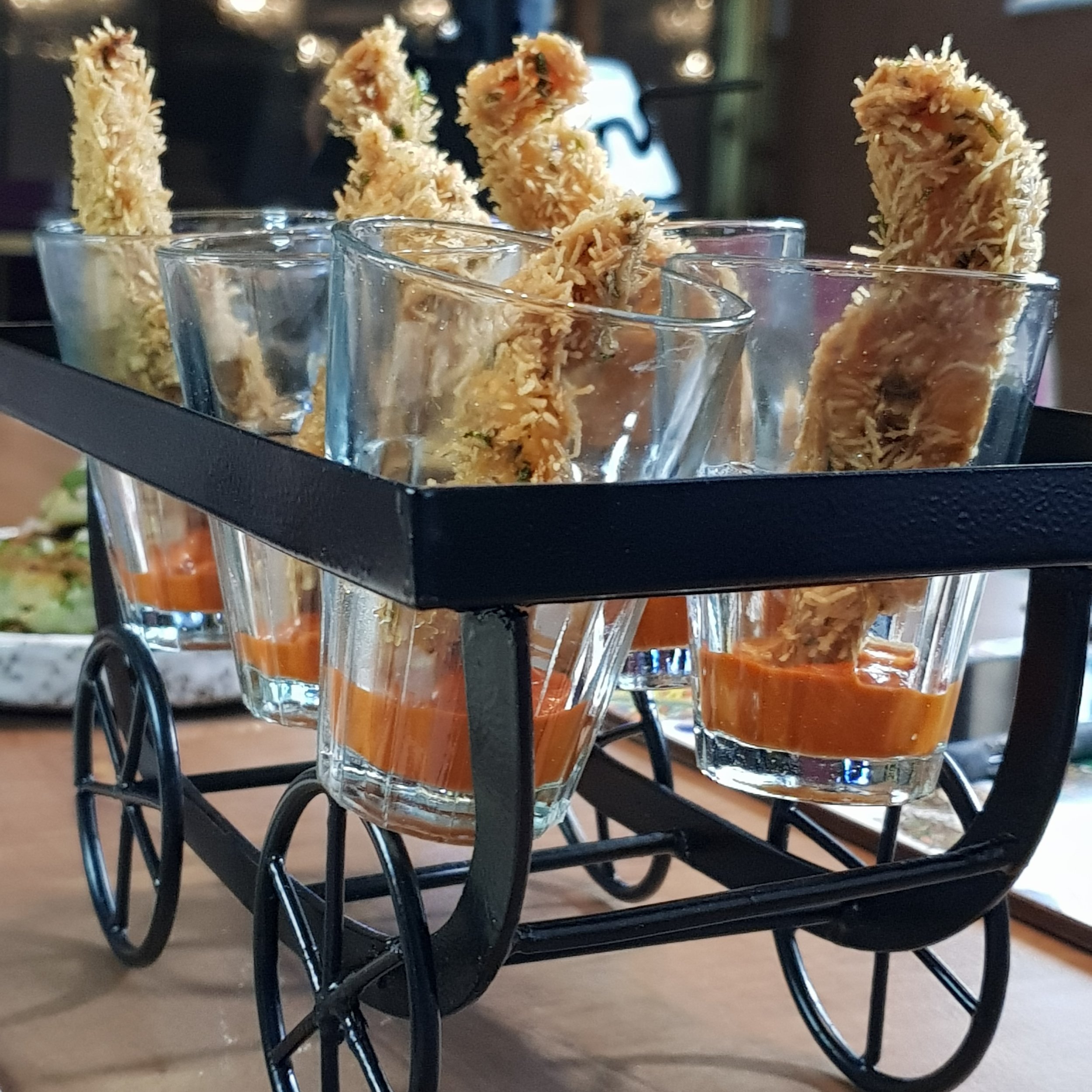 Chef Vineet has raised the bar in Qatar with Indego 360′.
The 40TH FLOOR.
Designed for private functions, including a Chefs table and stunning views of the Pearl, Doha and Lusail.
THE 41ST FLOOR.
With chic decor and stunning views, the 41st floor will be where I will be taking all my visitors for dinner when they want to see Qatar at night. The views at sunset will be unparalelled.

THE 42ND FLOOR.
THE 360° LOUNGE
Serving Indian delicacies, Thali lunches, high tea, cakes, pastries and chaats with a relaxed all day and late night dining experience.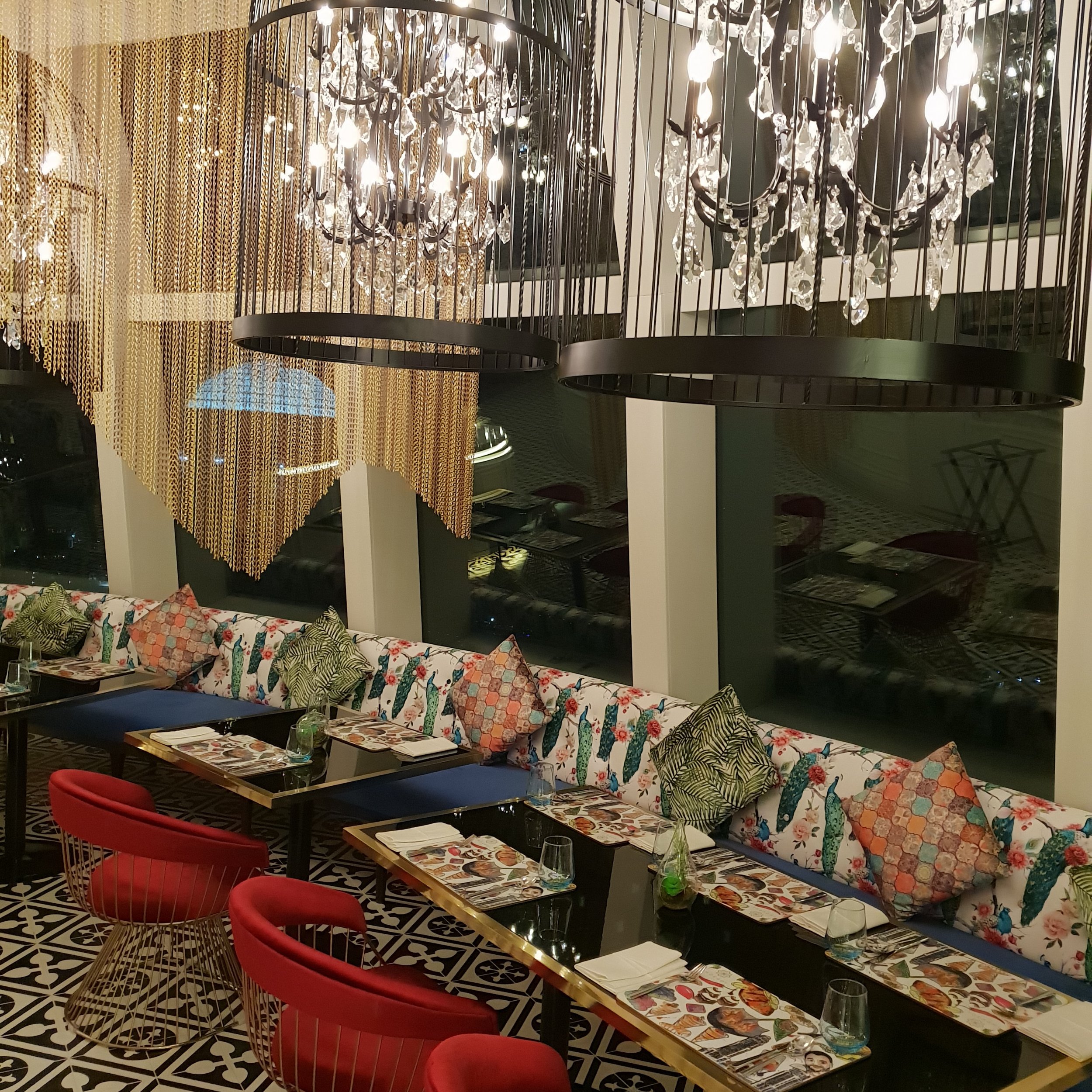 The 42nd floor is a fun space which combines casual dining with opulent decor.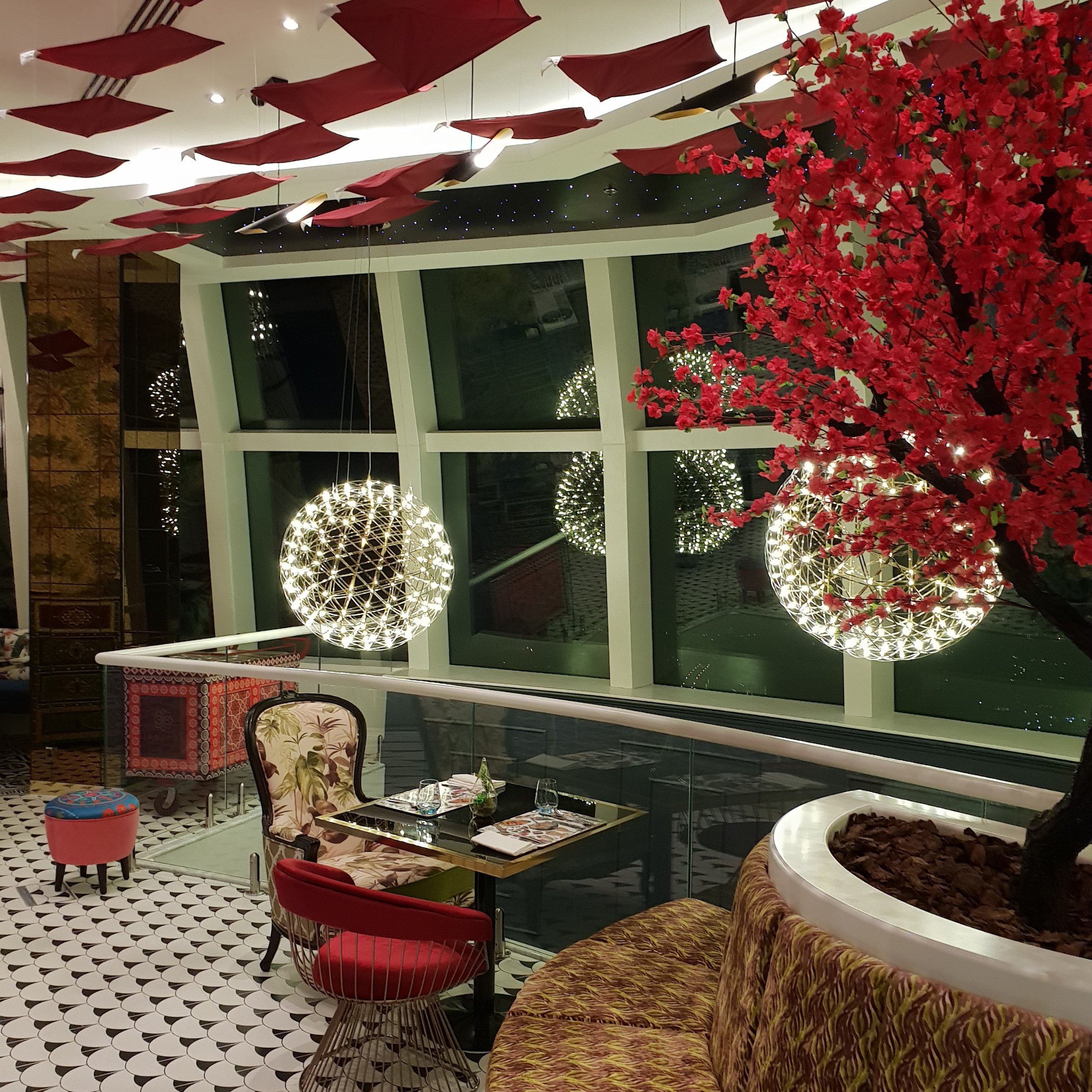 INDEGO 360 by Vineet is located at The Pearl in Tower 1, on Pearl Boulevard Abraj Quartier, UDC HQ.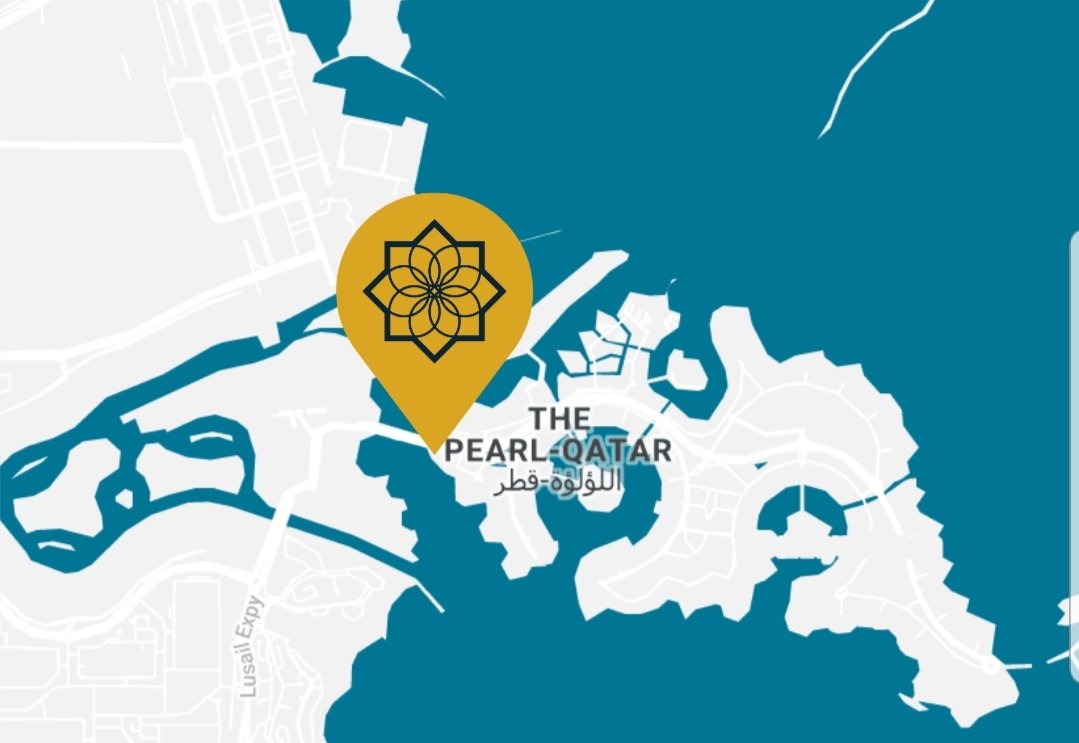 For reservations,
+974 4417 7022
info@indego360.com
www.indego360.com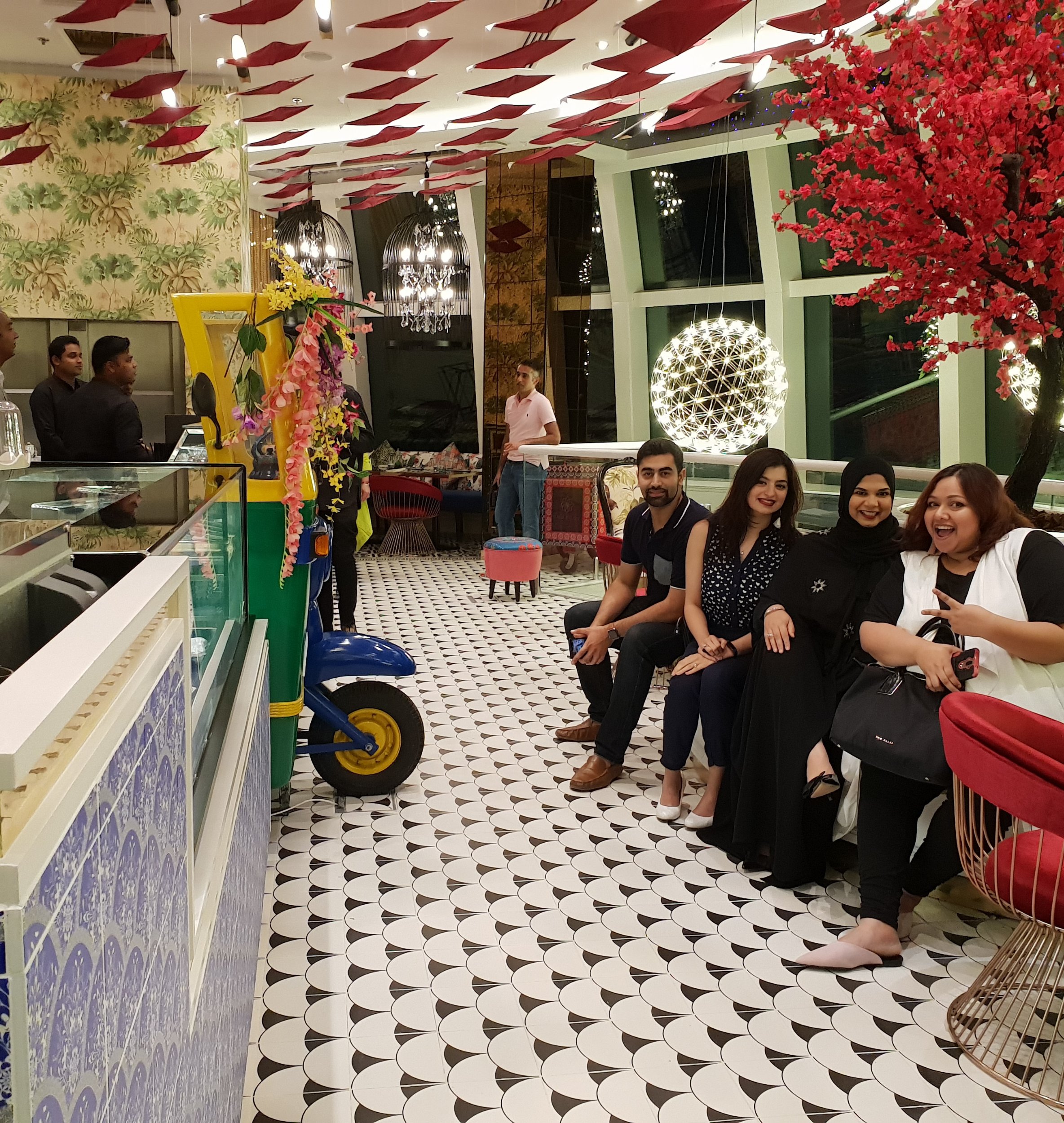 I was a guest of Indego 360. The opinions and views expressed on this post are my own. I make every effort to ensure the accuracy of the above information. However, I would recommend that you always call ahead and confirm the details as they are subject to change.