When you announce your brunch with words such as "Award Winning" and "Legendary" there is a certain expectation when people visit. St. Regis Doha Grand Brunch has elevated the concept of brunch in Qatar.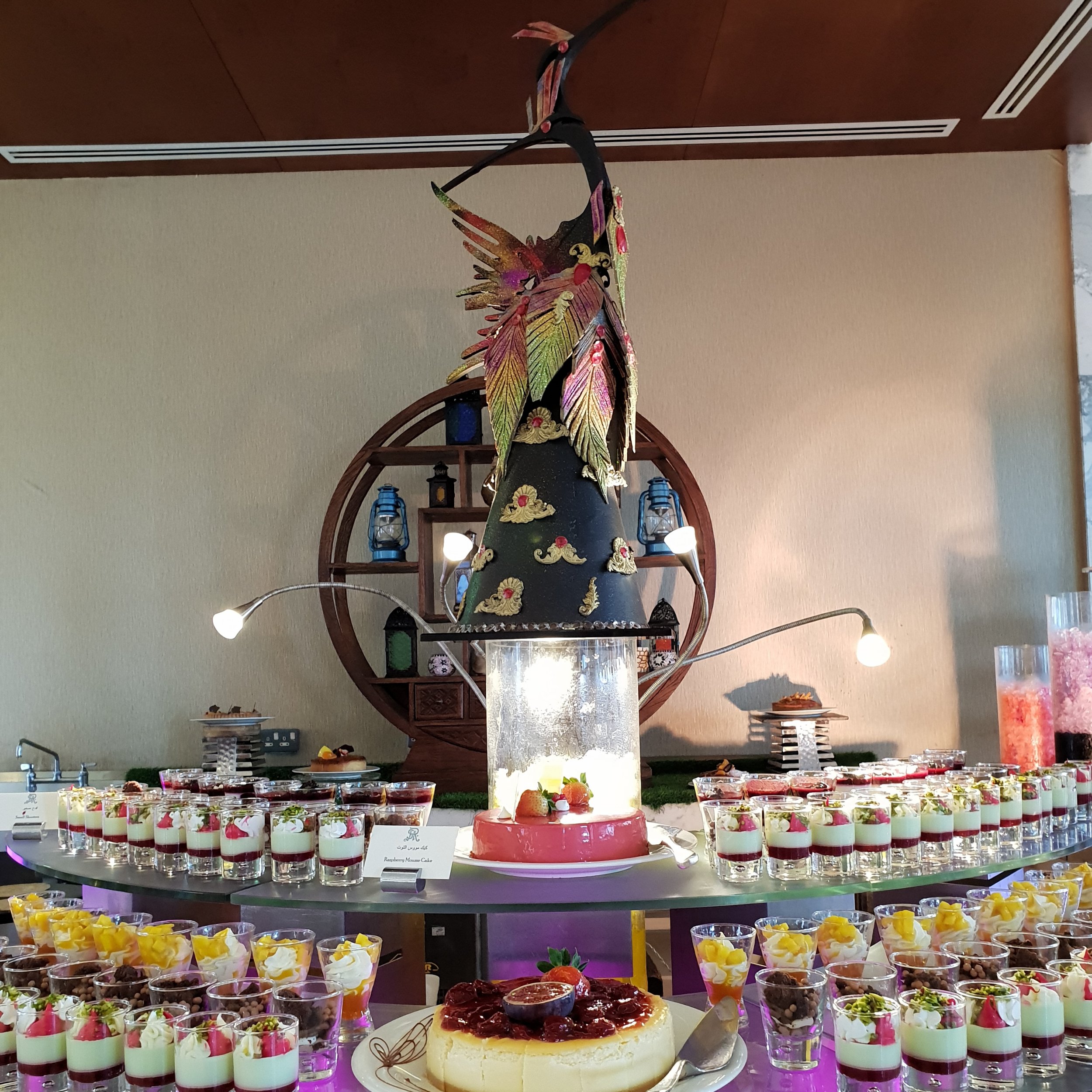 Time Out Brunch Club celebrated it's launch at the biggest brunch in Doha and I needed a tour to fully comprehend the food on offer. Guests can savour a sublime range of European, Middle Eastern and International dishes with various drinks and live entertainment, all overlooking one of the best sea views in Qatar!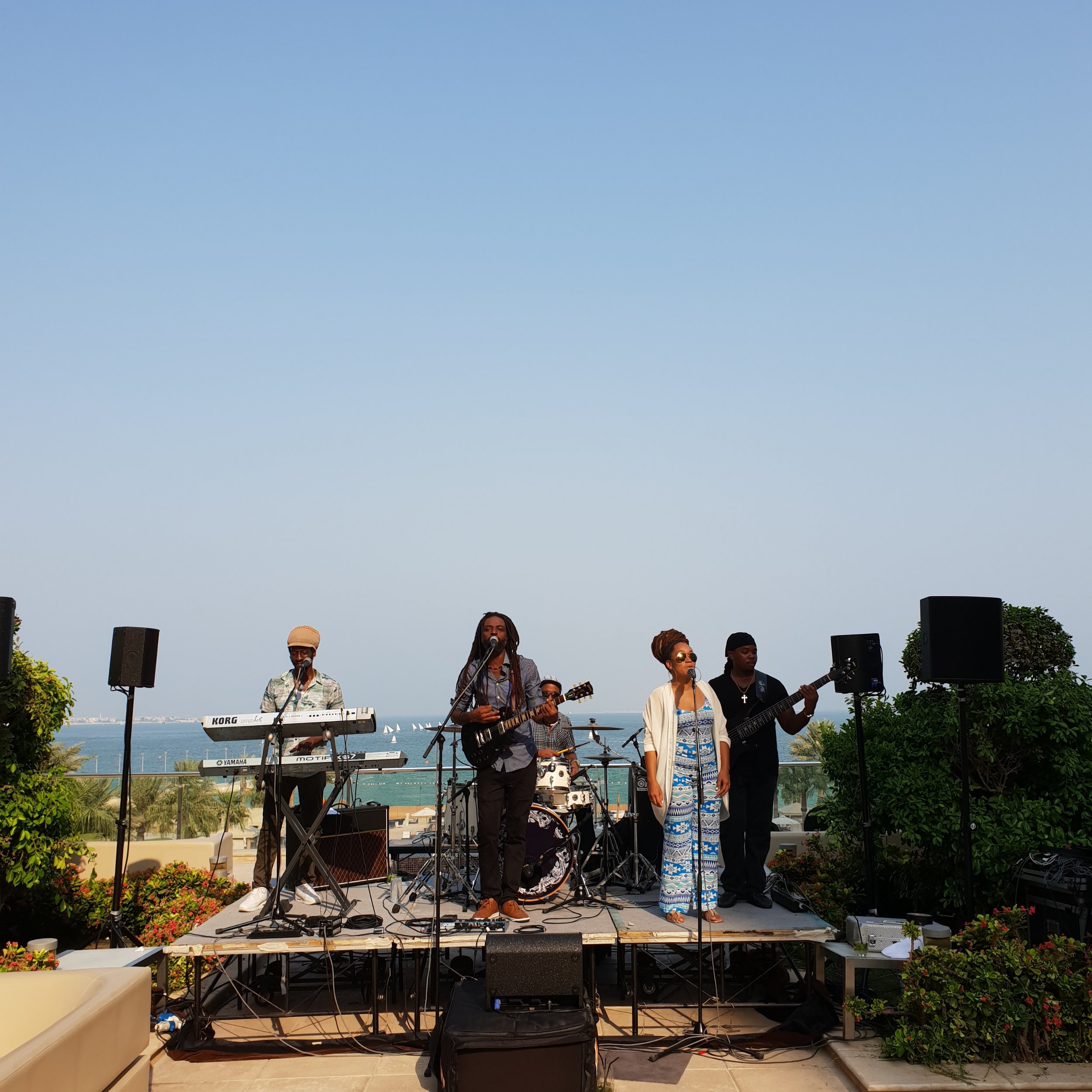 With a Price Tag of Qar 350 with soft drinks and Qar 450 with enhanced drinks they needed to pull out all the stops to impress. Kids between 4-11years pay half price.
St Regis knows how to throw a party! I haven't been to a more relaxed, fun and very chilled brunch in a long time. It felt like a friends party, where everyone got to dress up casually, lounge around in the backyard, eat a GREAT DEAL of amazing food and enjoy the afternoon.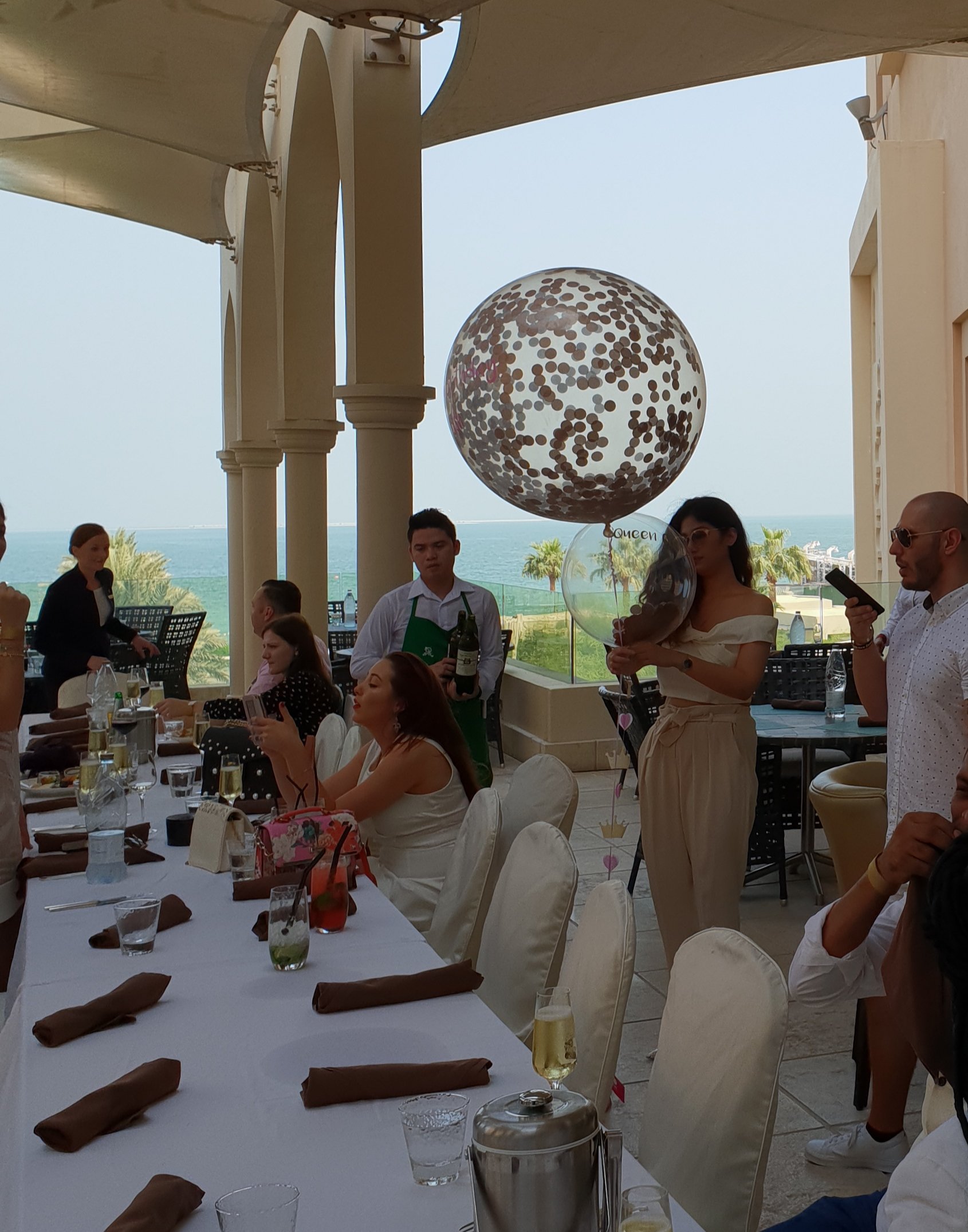 My top tips
Be Prepared.
Go VERY HUNGRY. The brunch is a collaboration of the fantastic in-house restaurants at St Regis. Guests are lucky to enjoy their favourites from all the award winning restaurants at St Regis and you need to go hungry.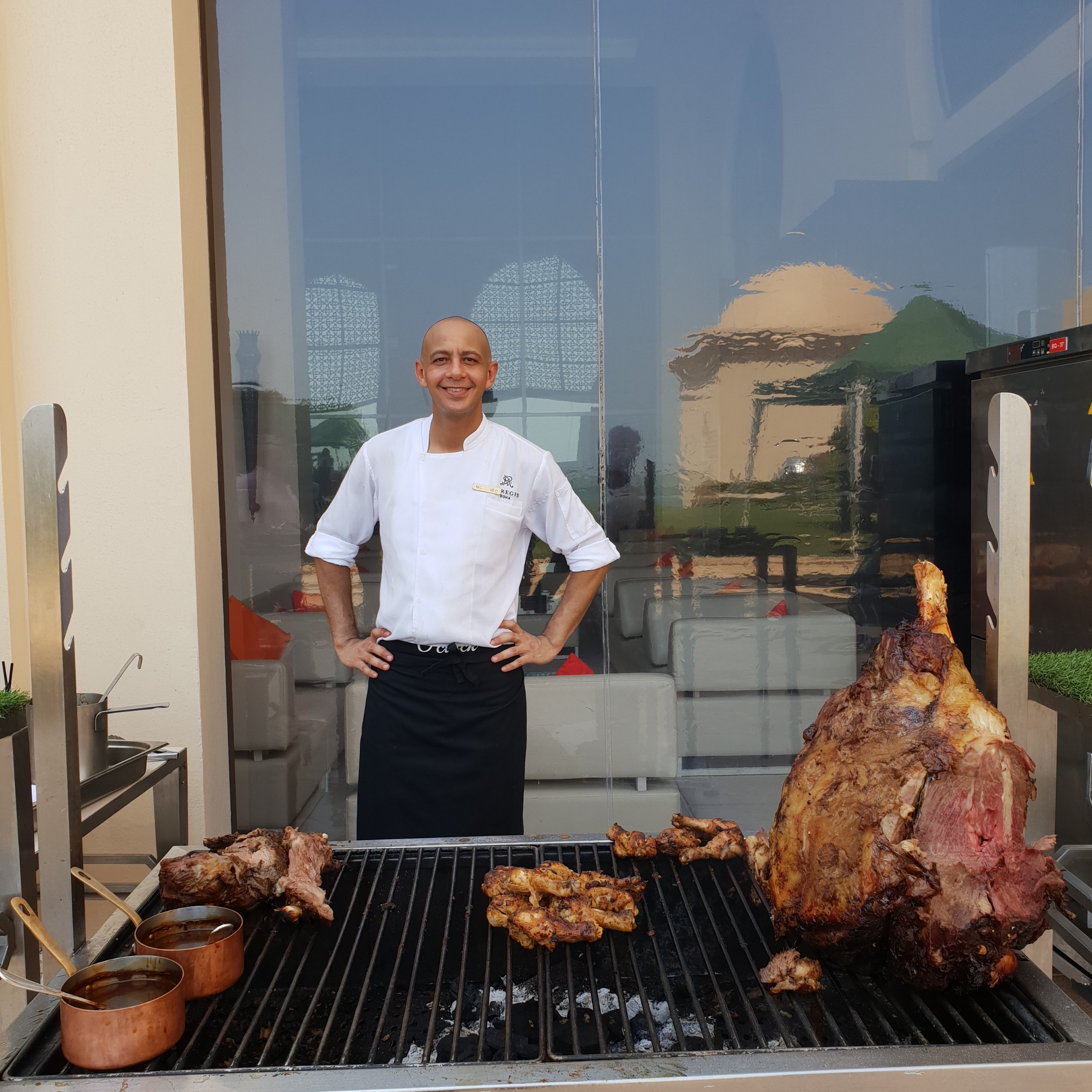 What to wear.
Wear loose clothing as it isn't only hot but you might pick up a few pounds. The dress code is casual chic as it is a very relaxed outdoor experience.
The Strategy.
Plan your strategy as there is such an array of delicious food outside on the patio and inside. It can be overwhelming to decide where to start! It is over 2500 square metres so be sure to not miss out on anything!
There are 16 food stations. If you are a sushi lover, don't miss the sushi which is available inside at The Raw Bar.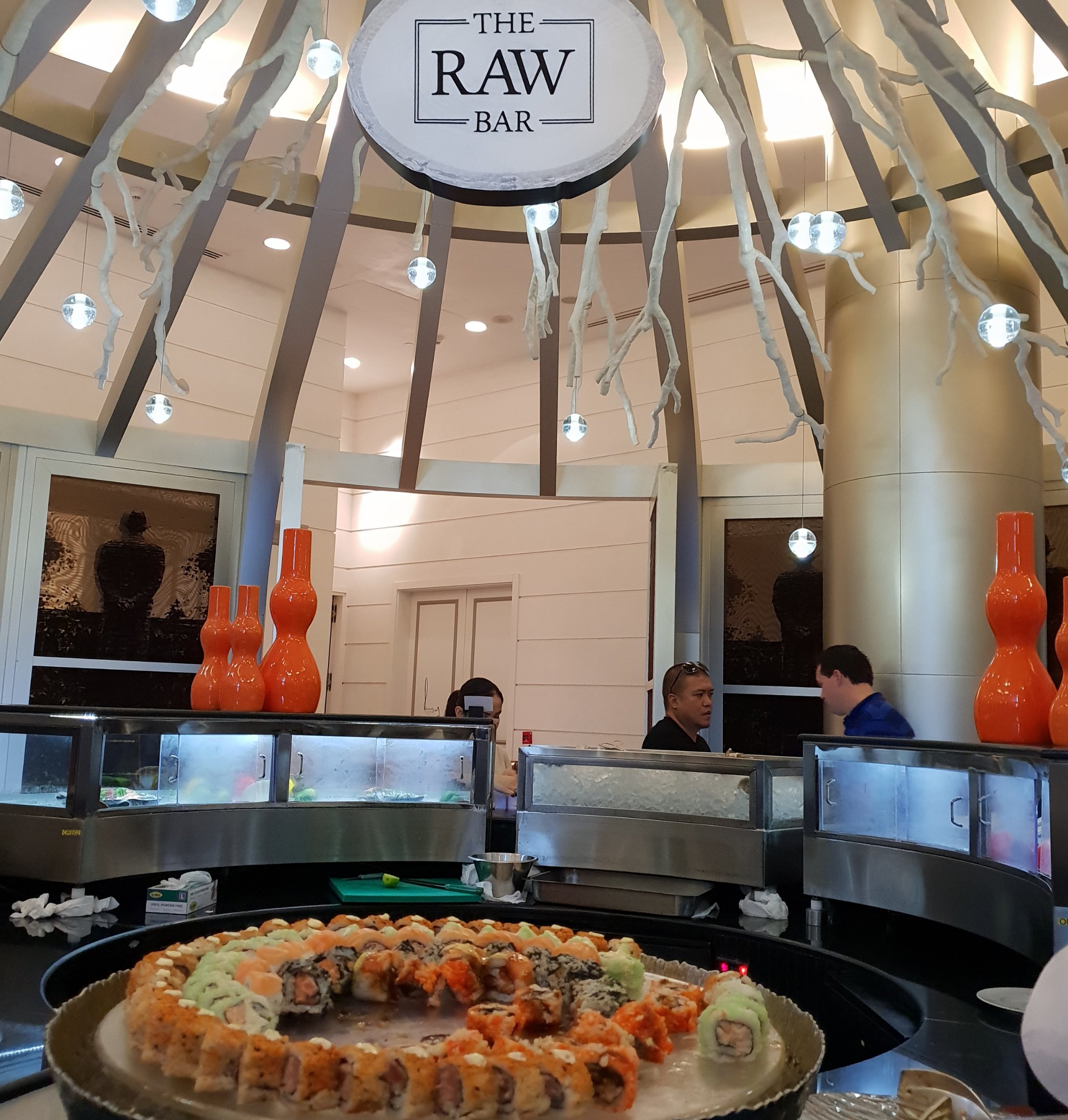 Pizza lovers get a chance to enjoy hot pizzas straight out of the clay oven inside at the entrance to Opal by Gordon Ramsay.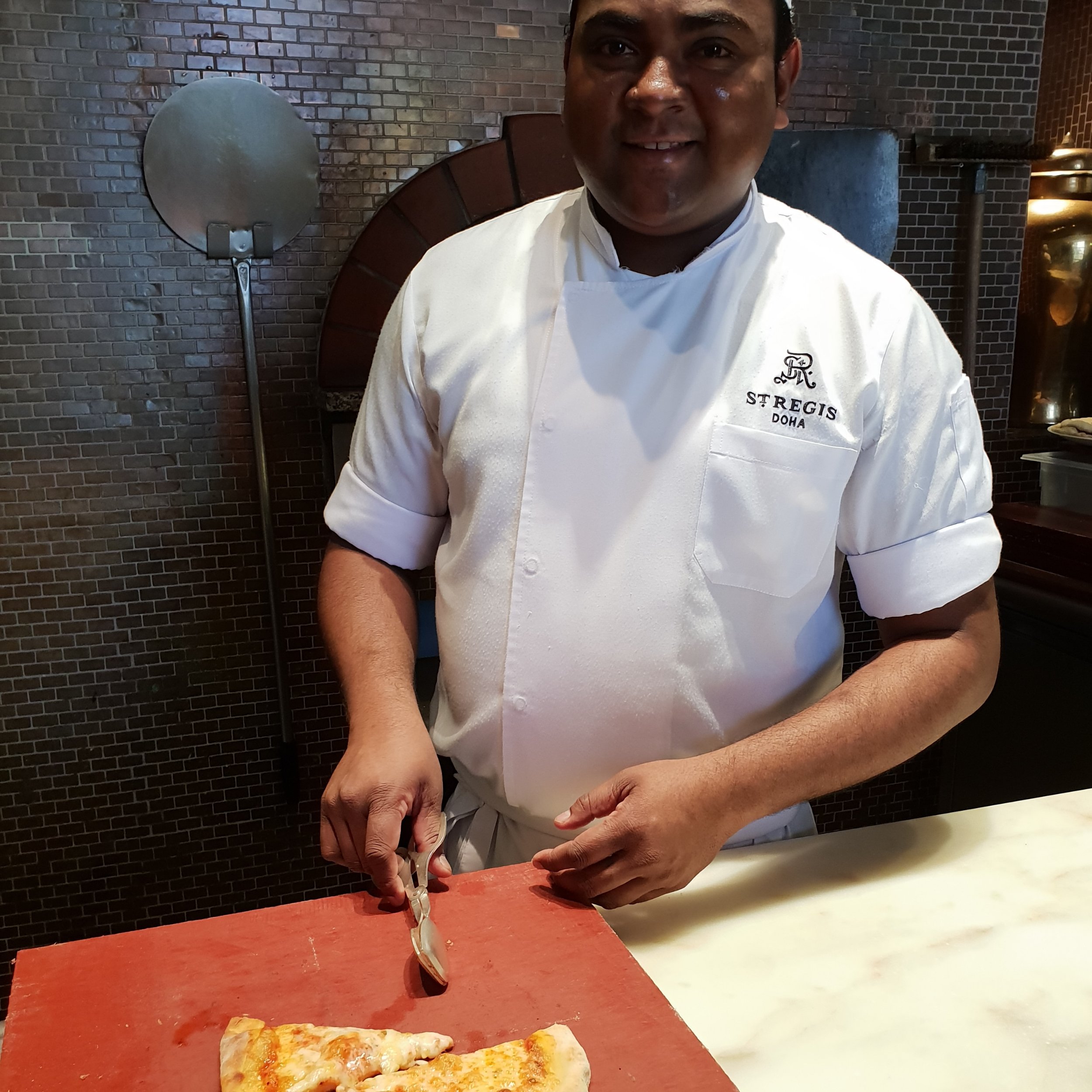 Plan your day around the brunch.
Go early and plan to spend the afternoon as this is one of those places you will never want to leave. With big comfy lounges outside overlooking the sea, decadent desserts and a live band, there are many reasons to want to stay as long as you can.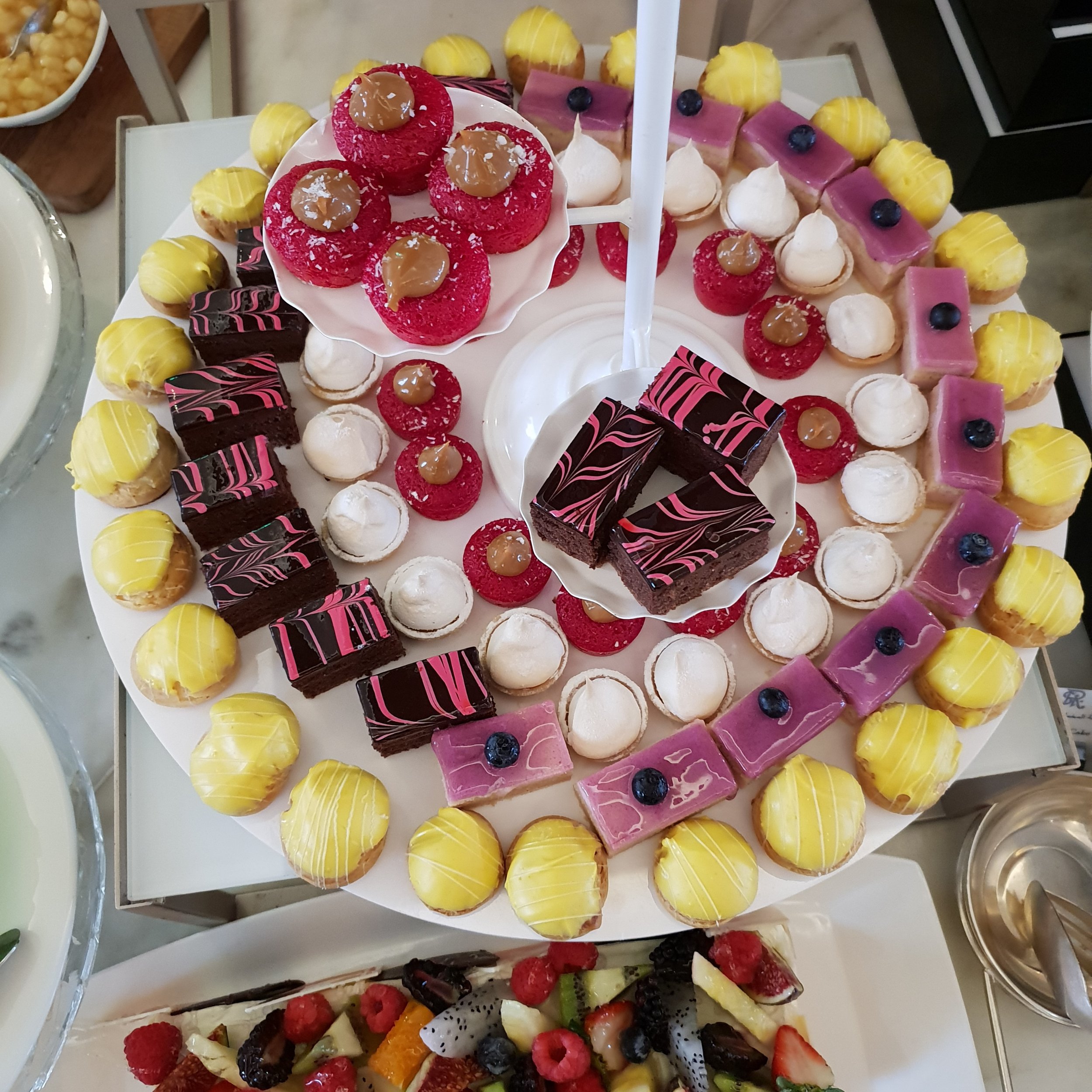 When to go.
Book now as this may be one of the largest and most popular brunches but the 700 seats go very fast! There are seating options inside the cool air conditioned restaurants and outside. I would recommend specifying which area you would prefer.
Kids
Kids are welcome. Kids have their own designated play area which will expand as the weather gets cooler into larger outdoor areas. There is even a kid friendly menu especially designed for the little ones and some fun arts and crafts to keep them busy.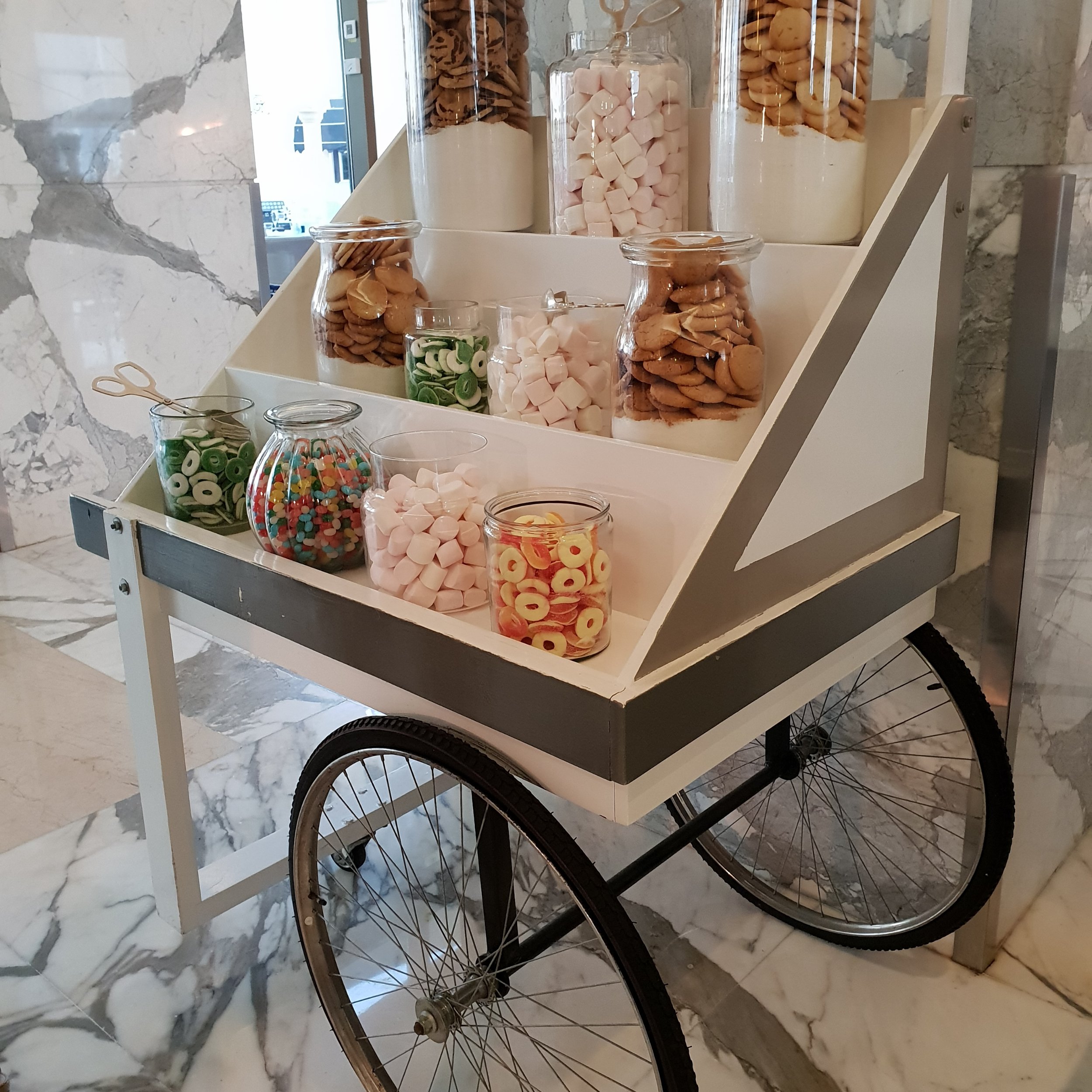 The Verdict:
This is one brunch not to be missed. I loved everything about it! It had something for everyone. Most food stations are live stations which I love, as I enjoy watching my food be prepared freshly in-front of me.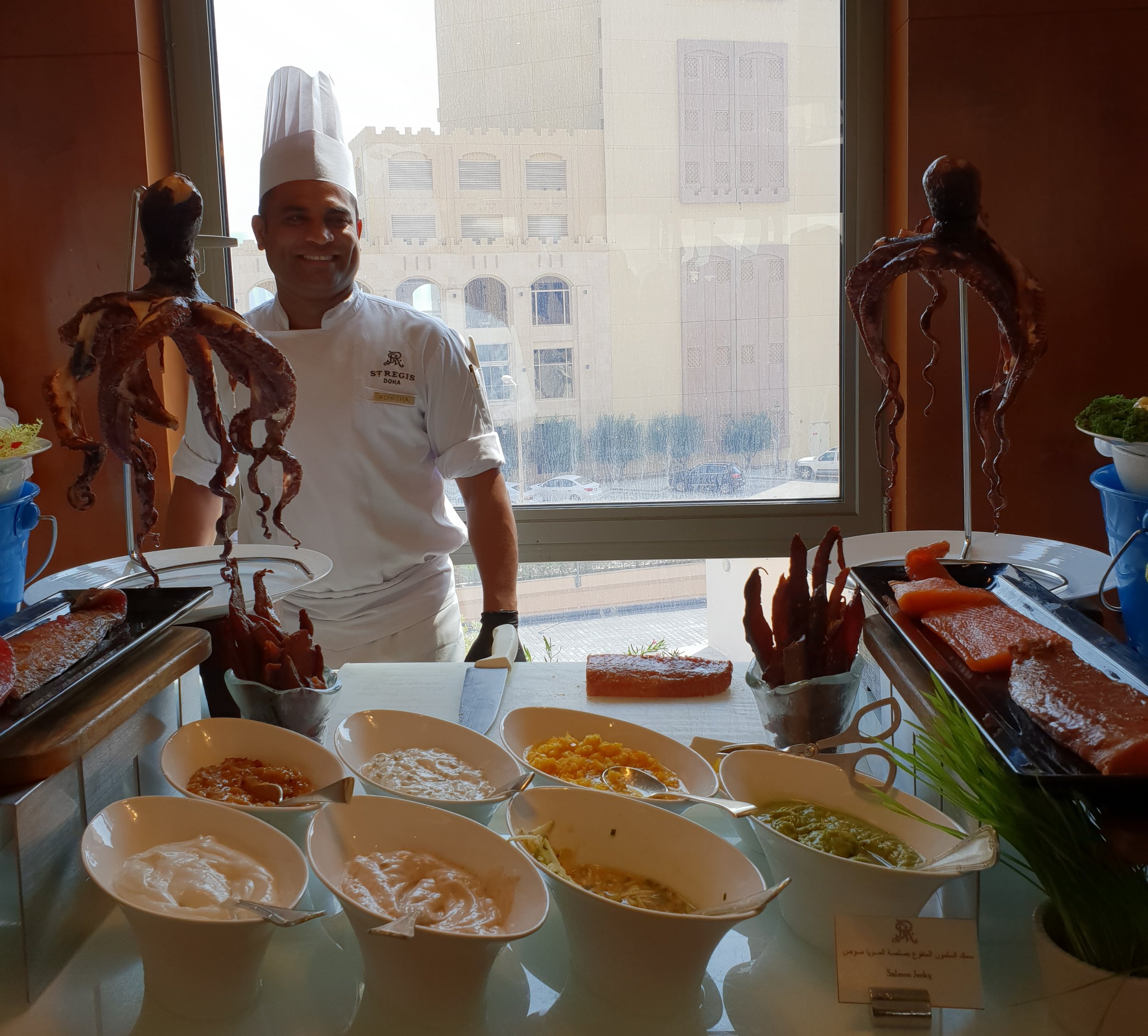 Time Out Doha Brunch Club
Time Out Brunch Club Members were given a 10% discount on this particular brunch that I went to.
As I was a guest of Time Out Brunch Club, we got a free spin of the Meal of Fortune. This will be available at each Time Out Doha Brunch.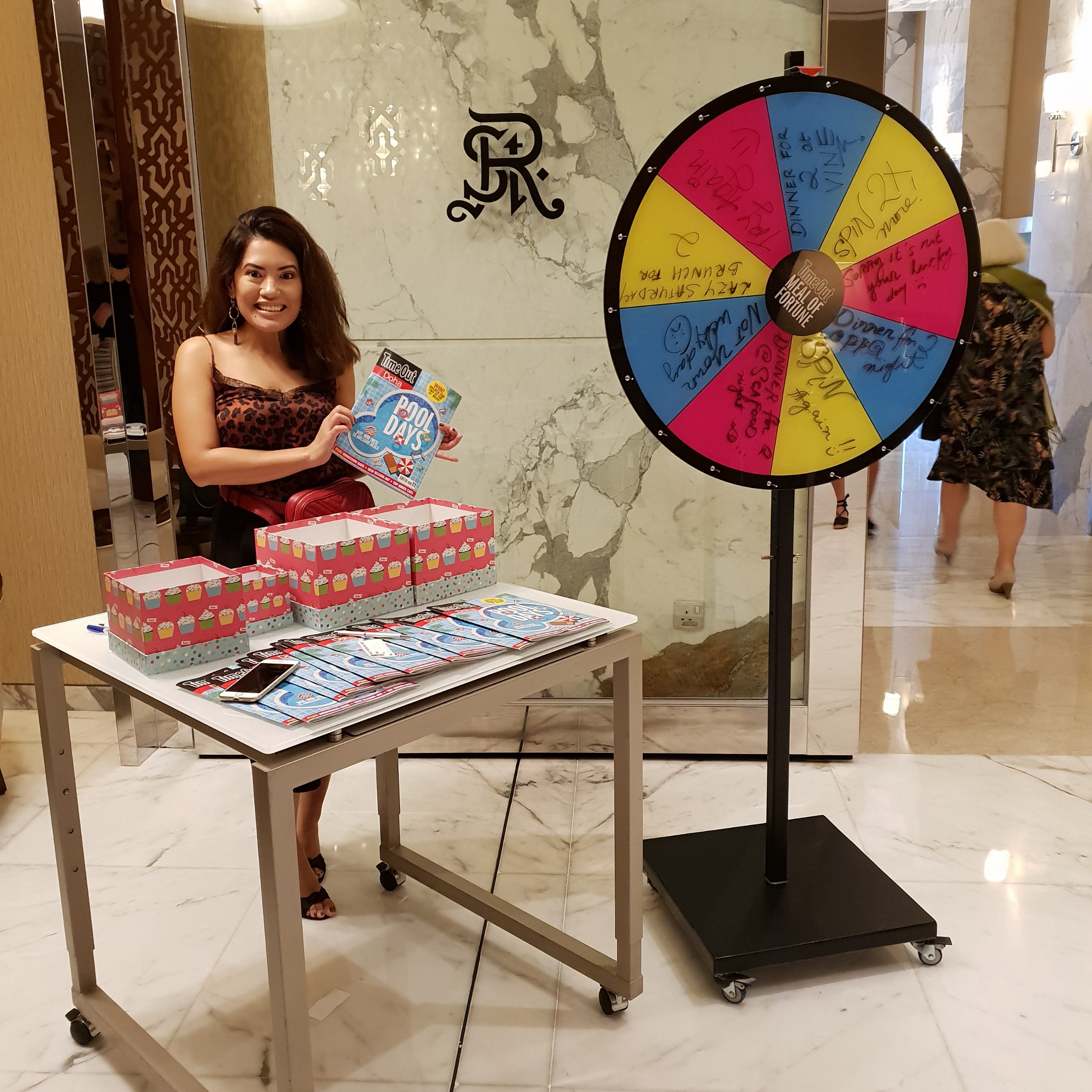 Membership is FREE, Members even get the chance to win prizes every single month, from free after-party drinks to free brunches, and even wads of cash.
Sign up for Brunch Club and be the first to know about the latest offers and promotions across Qatar via a monthly newsletter. There are no fees, no membership cards and absolutely no obligations.
Fill in your details on http://www.timeoutdoha.com/restaurants/features/84729-make-huge-savings-with-the-time-out-doha-brunch-club-%E2%80%93-heres-how-to-join
Deciding which is your favourite brunch in Qatar is the hardest choice you will be making!
St Regis Doha
📍 1st floor The St. Regis Doha
☎️ +974 4446 0000
📧 dining.reservations@stregis.com
The St. Regis Doha West Bay Qatar
#GrandBrunch #StRegisDoha #Doha #DohaFoodies
I was a guest of Time Out Doha. The opinions and views expressed on this post are my own. I make every effort to ensure the accuracy of the above information. However, I would recommend that you always call ahead and confirm the prices, time and other details as they are subject to change.