It's that time of the year where we all end up scrambling for gifts for loved ones. Every time I go back home I scratch my head and ask friends what to take.
I have taken out the guesswork and stress for you this year by compiling a list of authentic souvenirs or gifts for both loved ones in Qatar and abroad that are great gifts not only now but throughout the year.
For the expat friend who has everything and has no space left for more, the gift of Arabic lessons. A friend who is leaving Qatar but wants a memento, a photo session from some of Qatar's best photographers. There are even items for women and children.
"For it is in giving that we receive." ―St. Francis of Assisi
Arabic Classes
Reem is an Arabic teacher of Yemeni British origin. Her 8 week 'Social Arabic for Expats' course at The Pearl has been a phenomenal success. A conversational Arabic course that focuses on key social themes that she has designed with expats living in the Gulf in mind. Not only is it interactive but filled with practical and fun exercises that her students love! Reem goes the extra mile with her personal touch, WhatsApp speaking challenges and cultural snippets.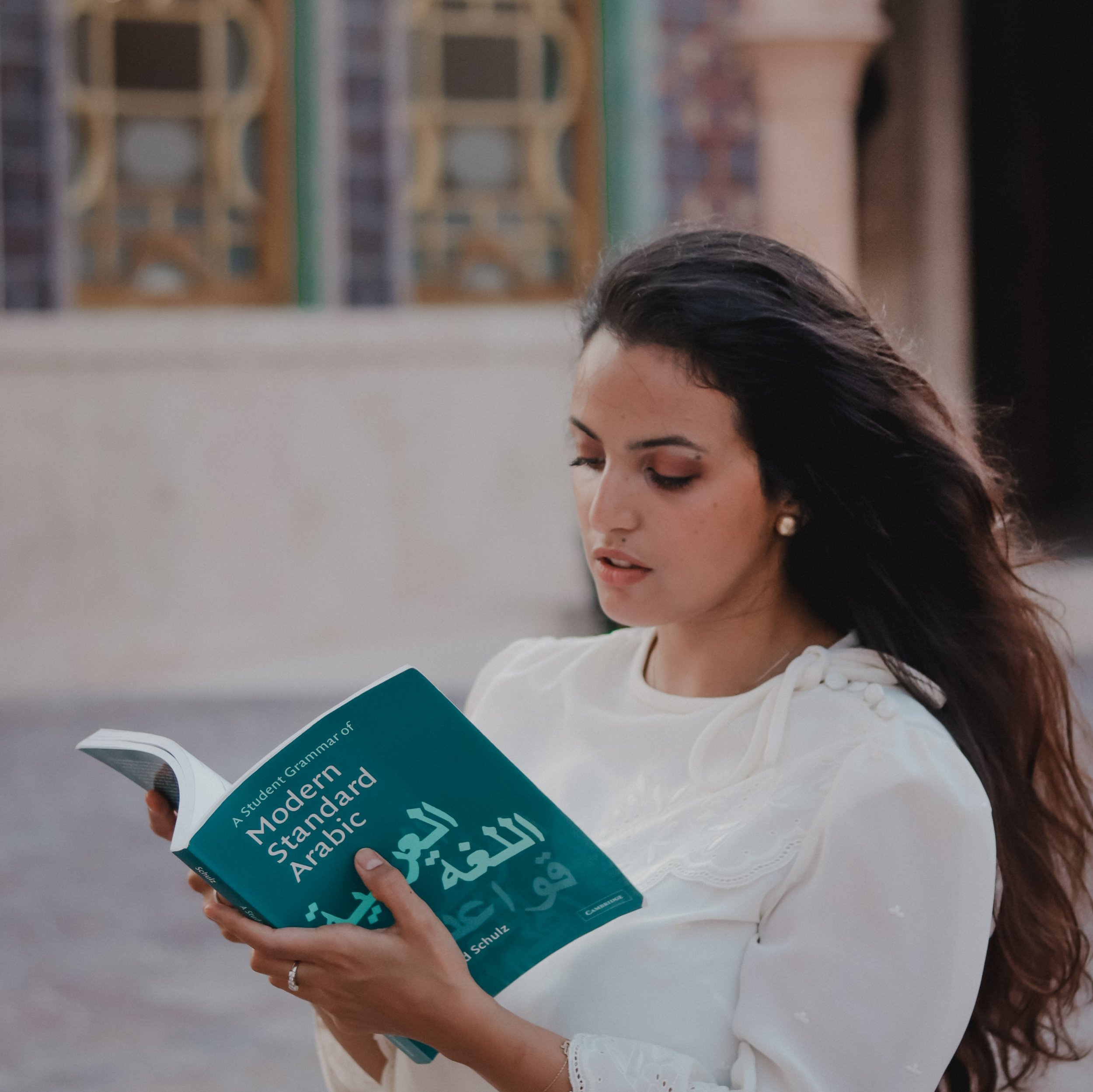 Arabic with Reem
How to book: Bookings can be made online on her website www.arabicwithreem.com
Cost: Prices vary by course. The 8 week Social Arabic for Expats course starting in January 2019 is priced at QAR 1,000 per person.
Contact:
www.instagram.com/arabicwithreem or
email Reem directly on info@arabicwithreem.com or via the contact page on the website at http://arabicwithreem.com/contact/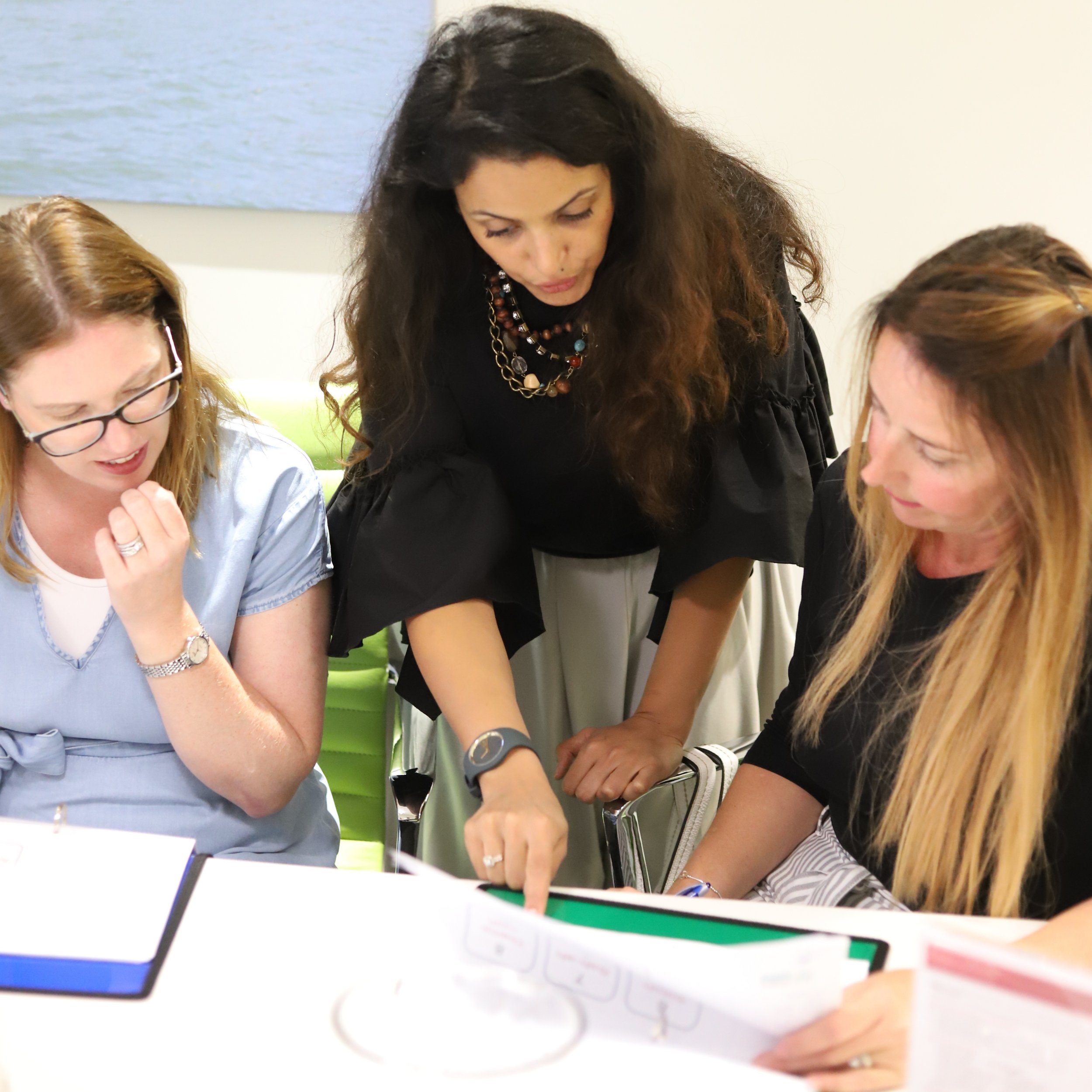 Arabic With Reem
Tracy Kassandra Photography
Tracy Kassandra combines her background in digital marketing with her photography, creating captivating portraits. She considers herself fortunate enough to be able to spend a good amount of time on personal projects, collaborating with talented people, and hiking with her family. Check out her website for her latest professional shots at www.tracykassandra.com and her Instagram for her personal photos.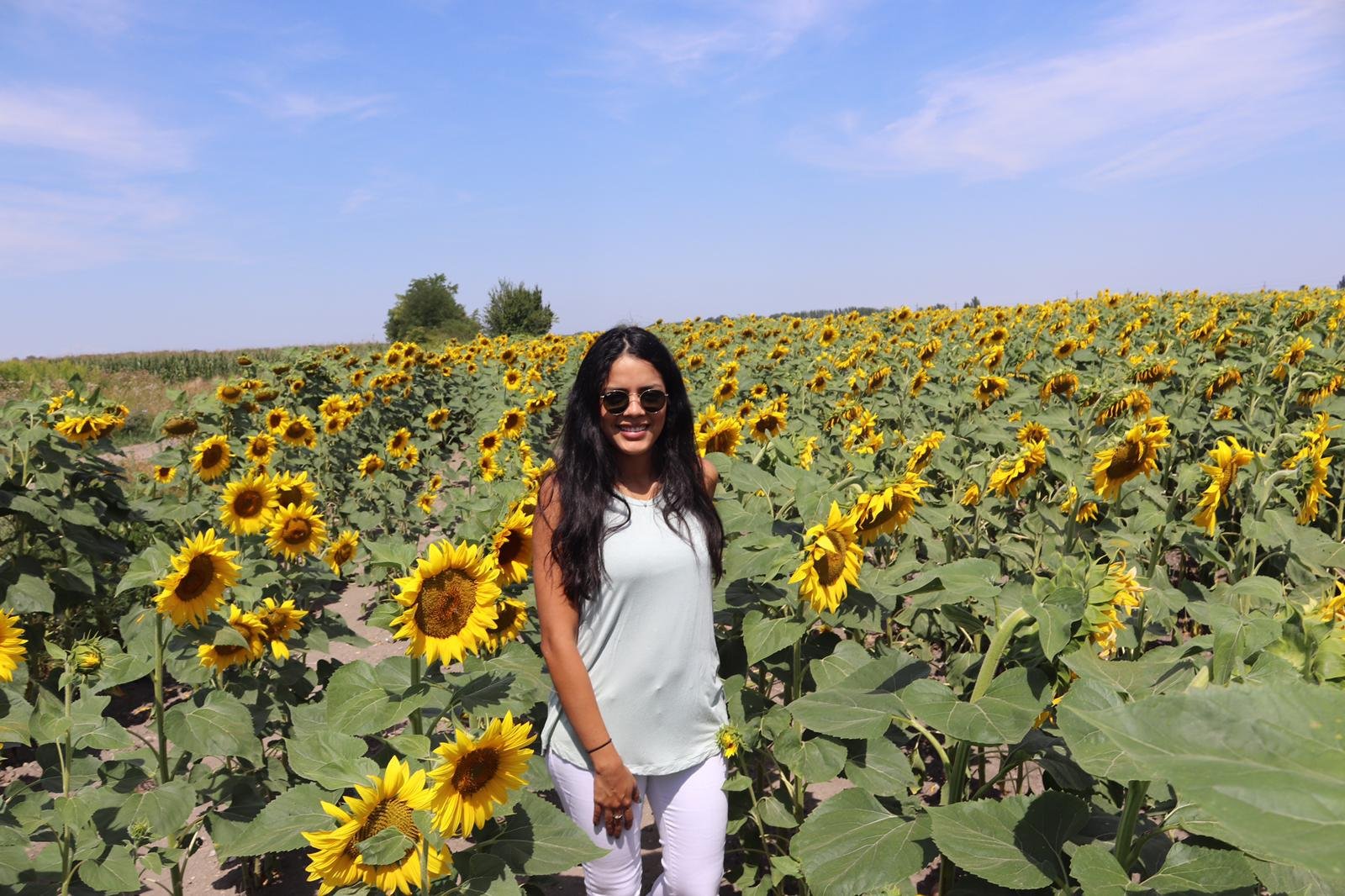 Tracy Kassandra
Cost: She is currently running a holiday special for New In Doha followers, get 5 professionally-edited images for only Qar 350, shot within The Pearl. Thank you Tracy!
Contact: Tracy can be contacted on Instagram @tracykassandra or by email at hi@tracykassandra.com.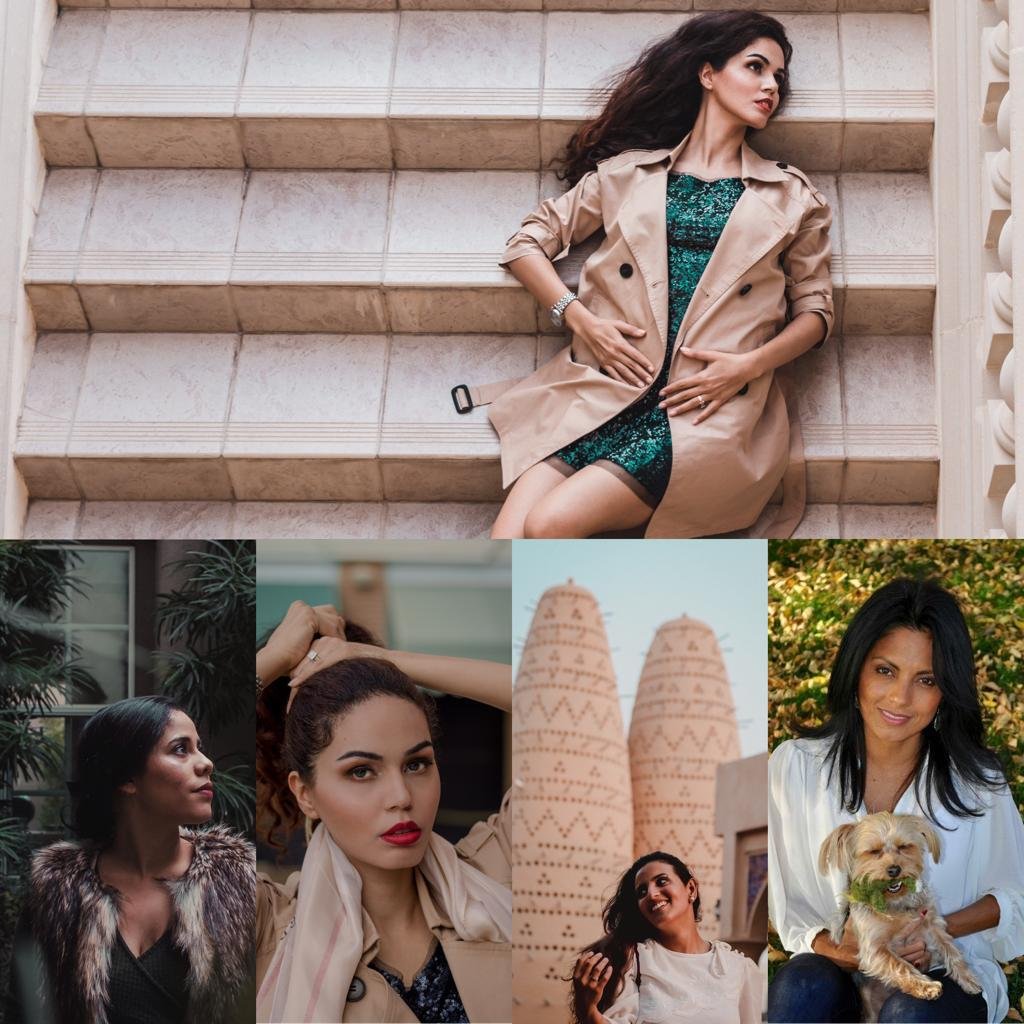 Tracy Kassandra Photography
24Hr Clicks
Dionne is a freelance photographer based in Qatar, calling Qatar home for 14 years. With a love and passion for the country that shows in her photographs. Dionne also does photo shoots for couples and families at different locations around Qatar. With prints delivered within 24-48 hours.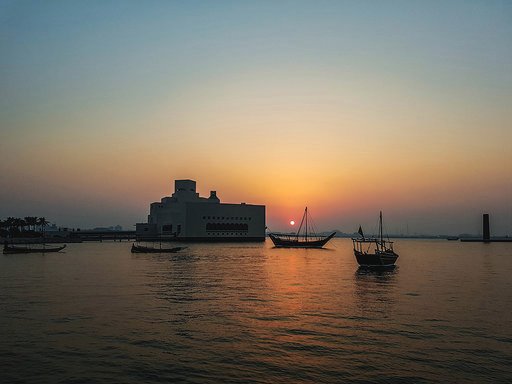 24HrClicks
How to purchase:
All Dionnes photographs can be purchased via email directly.
Cost: Prints cost between QR 350 – QR 600 depending if it is a print or a photoshoot with a print.
Contact: Instagram @24hrclicks or via email dionnelobo@hotmail.com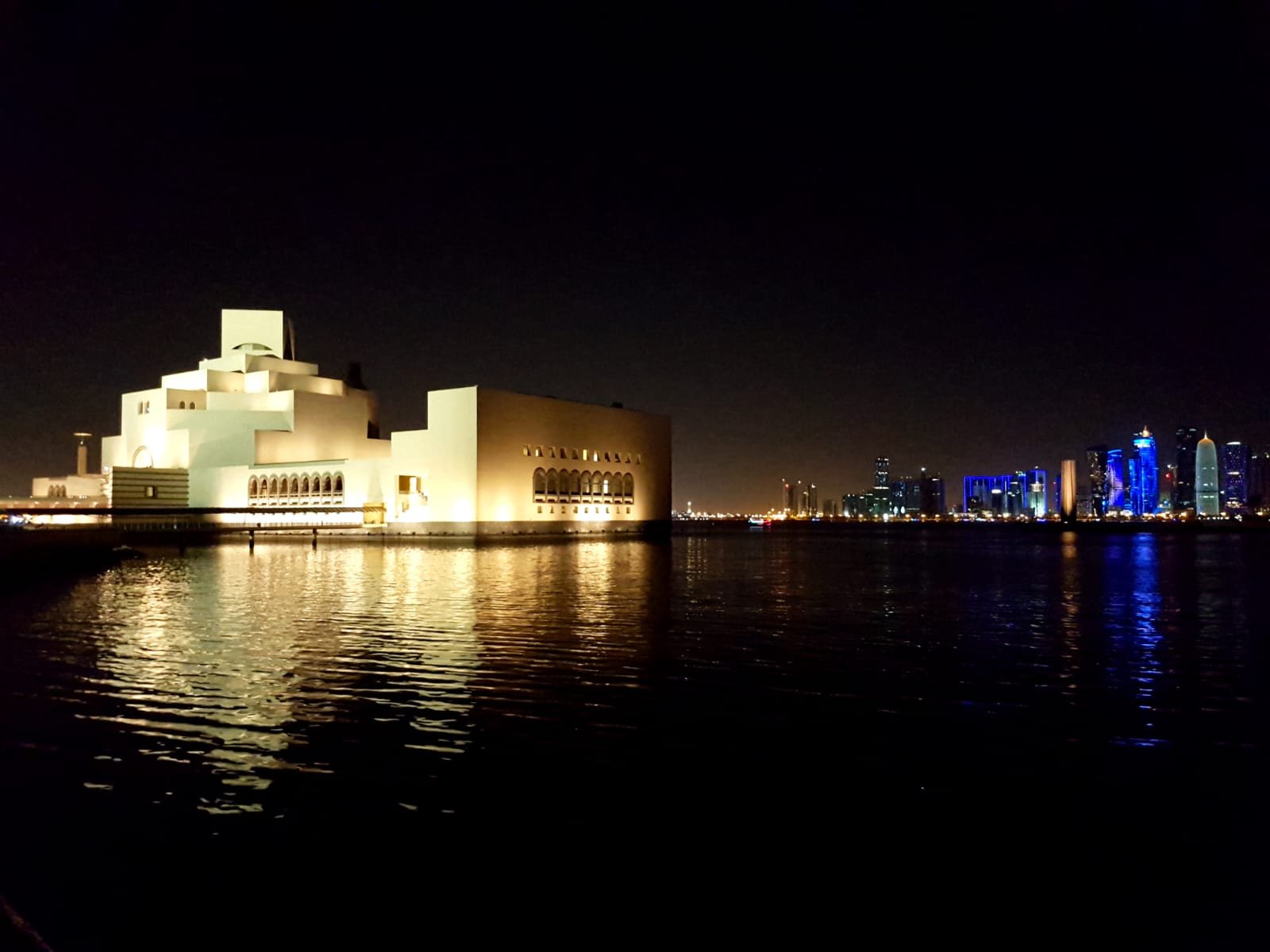 24HrClicks
N Studio
Noorul Firdhouse Zafarullah is a Amigurumi artist and Nstudio is her brand name. Amigurumi is a Japanese way of toy making using a crochet hook and thread and is one of the oldest forms of toy making. Amigurumi vary in size, shape and style. The Amigurumis are all handmade with passion.
Noorul Firdhouse is a Guinness World Record holder for the worlds largest blanket, world longest scarf and the longest display of crochet sculptures. These records were made with crochet techniques .
Amigurumi toys like camels, penguins, Pokémon, cars, elephants are created. Customized crochet is also available for a babies photoshoot.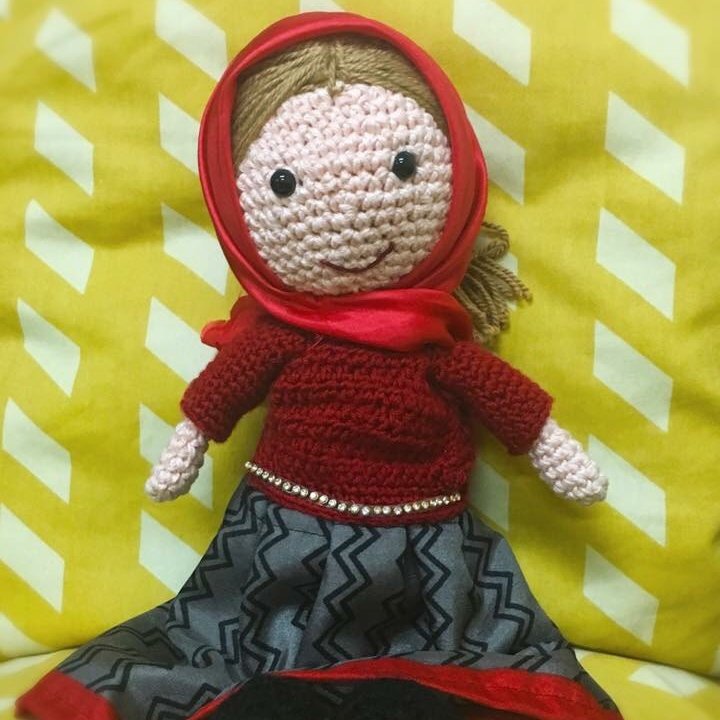 N Studio
How to purchase: Through the Instagram and Facebook pages and also in QatArt handmade market at Katara.
Cost: From Qar 50 to Qar 350.
Contact: Instagram @NStudio247
or via Facebook Nstudio247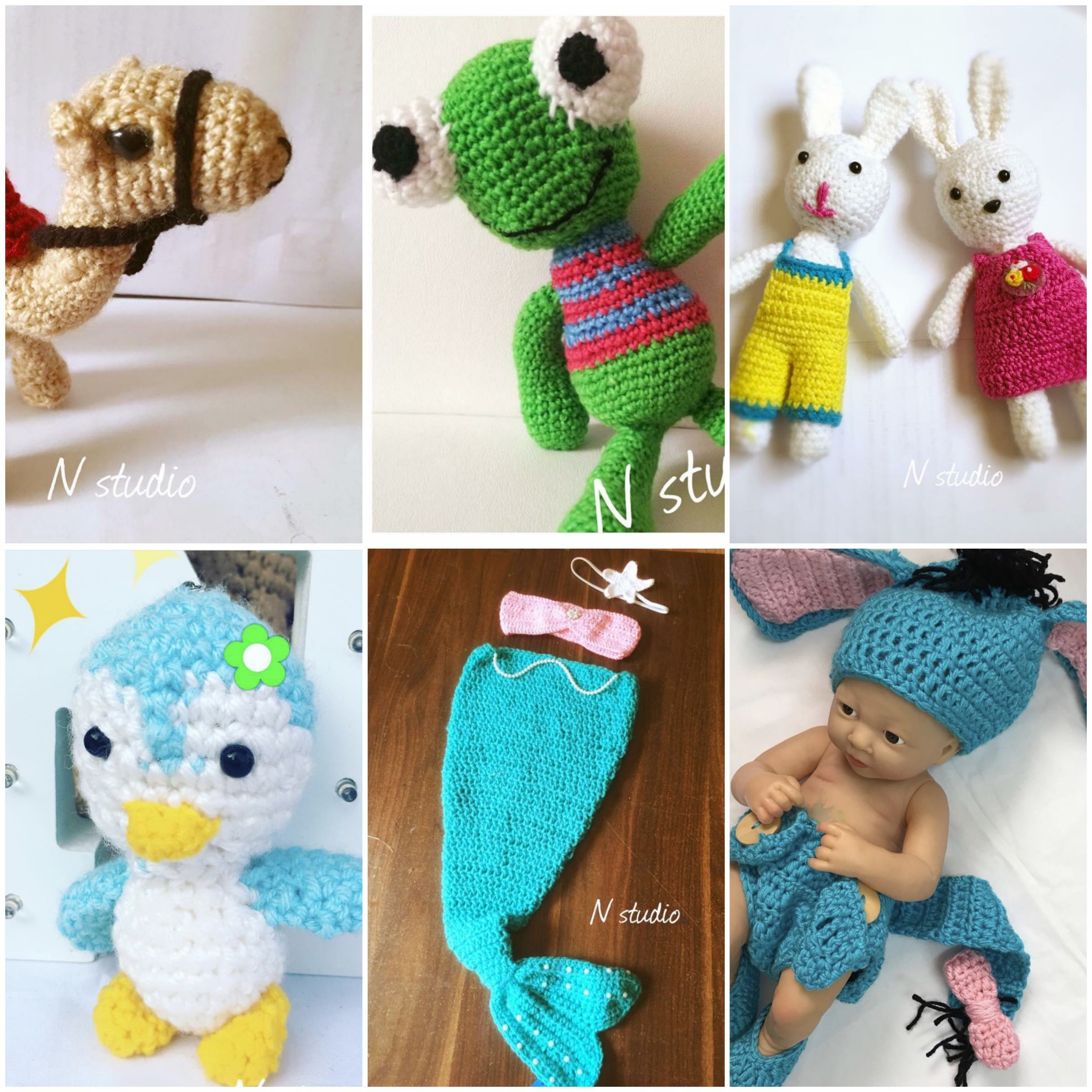 N Studio
Dot and Curves
Faiza Nakib not only has a PhD in Architecture but she is also an Artist/designer, creator and owner of Dots & Curves. She does original paintings focusing mainly on women empowerement, cultural diversity and architecture, as well as print, handpainted souvenirs and home decor accessories. Her artwork is authentic, vibrant and mixes tradition with modernity. It is based on simple elements like dots and curves to create intricate designs that convey a message.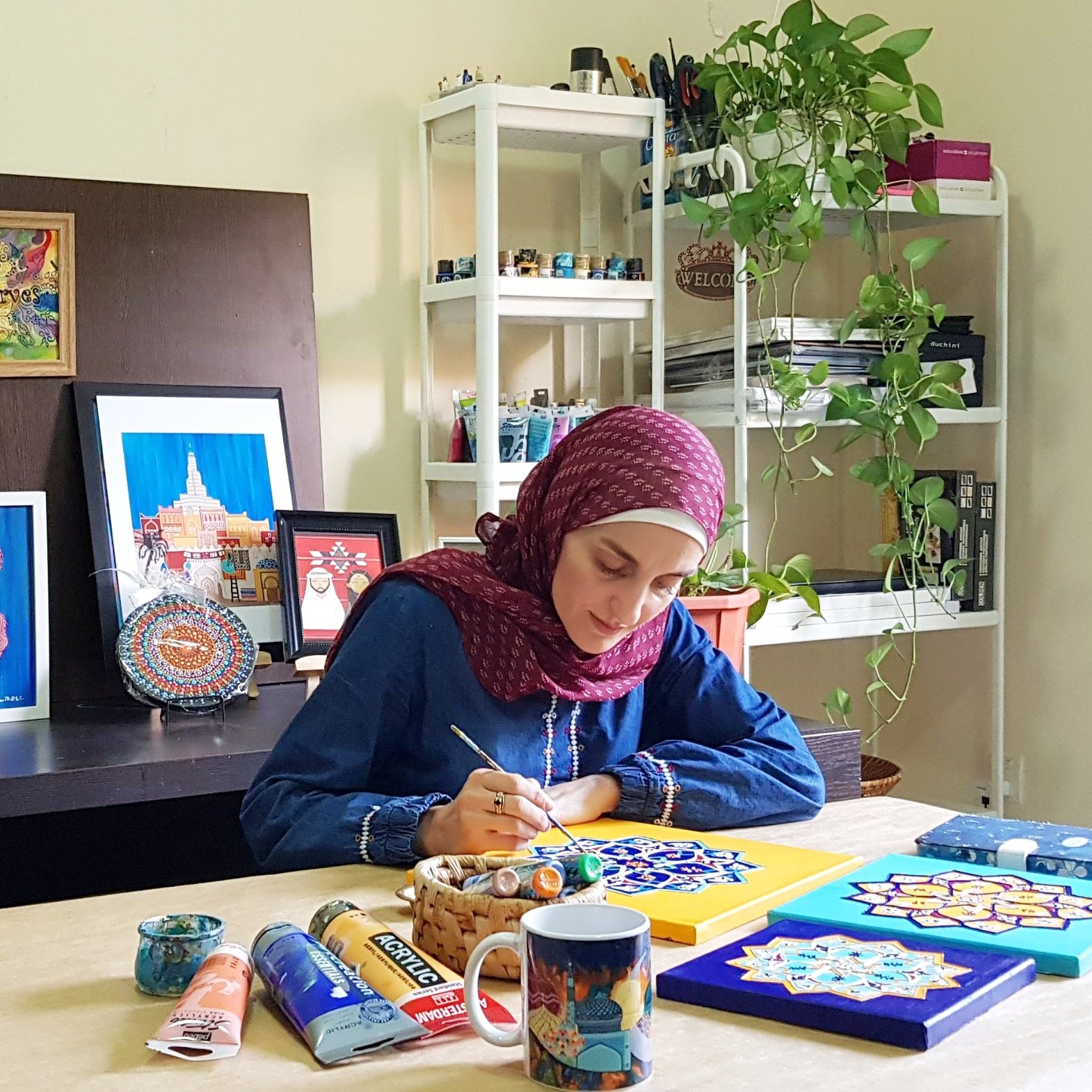 Dots and Curves
How to purchase: She sells her artwork via Facebook, Instagram as well as local markets and fairs in Qatar.
Price: range between QR100 and QR5000.
Contact: Via Facebook: www.facebook.com/dots & curves or Instagram www.instagram.com/dots.and.curves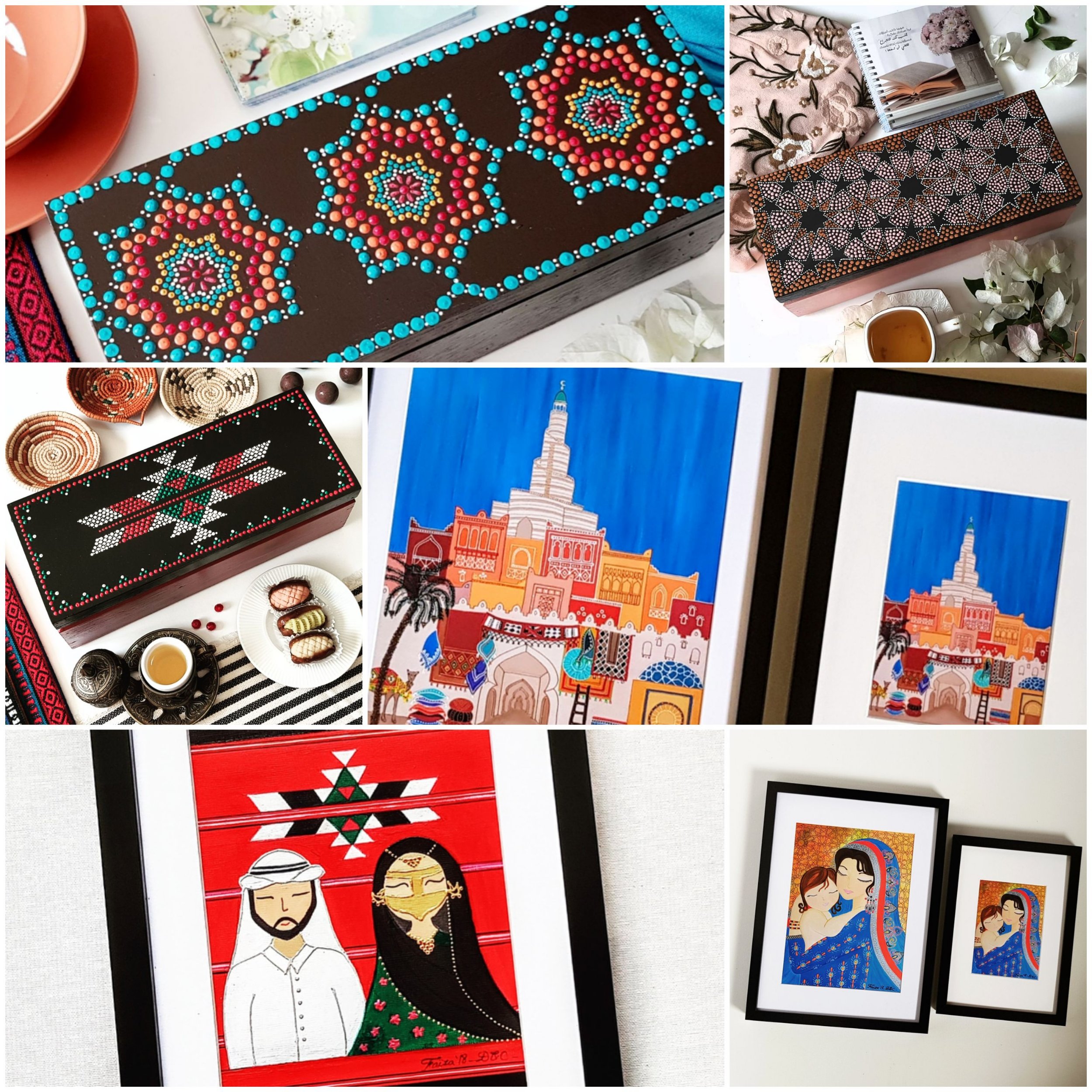 Dots and Curves
Precious Pieces of Earth
Periham is a working mum with a passion for empowering women through each piece of jewellery she designs. By using precious stones and making every piece special. Periham does special sessions for customizing the perfect piece that matches your character and your aura/energy.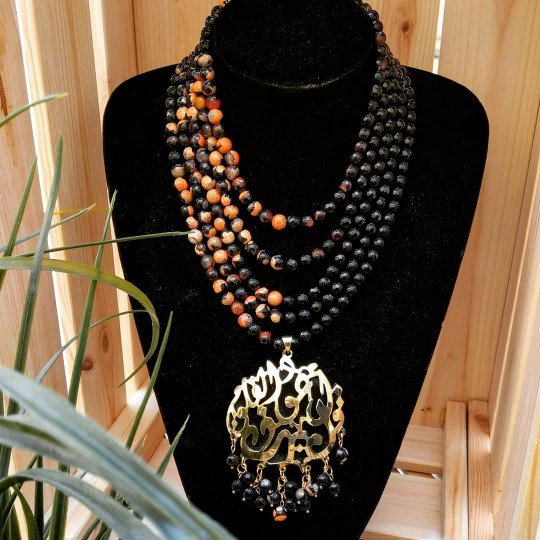 Precious Pieces of Earth
How to purchase: Online, house calls, markets and soon in some stores
Cost: Items start from Qar 25 up to Qar 3000+ depending on the type of stone and design.
Contact: Instagram: @precious_pieceofearth
Email: Perihan.mohamed@live.com
Mobile: 33696958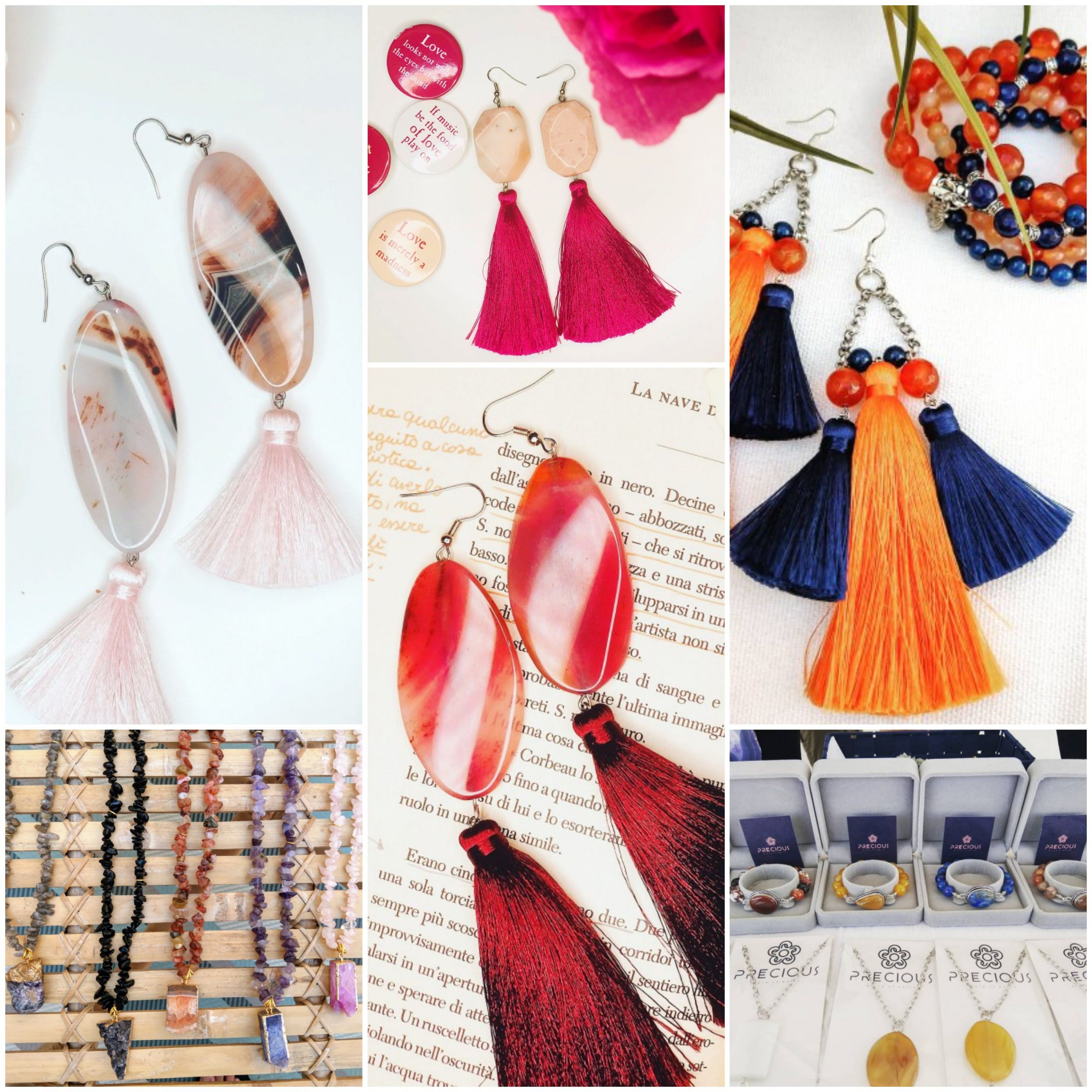 Precious Pieces of Earth
La rose art design
Lamiaa Mostafa graduated from the faculty of fine arts. She has participated in the making of mosaic wall arts featuring famous icons. Using ribbon art on her paintings to create extra dimensions and bringing her frames to life. She focuses on the sensual nature of art, aiming to depict the complications of nature through the combination of color and texture.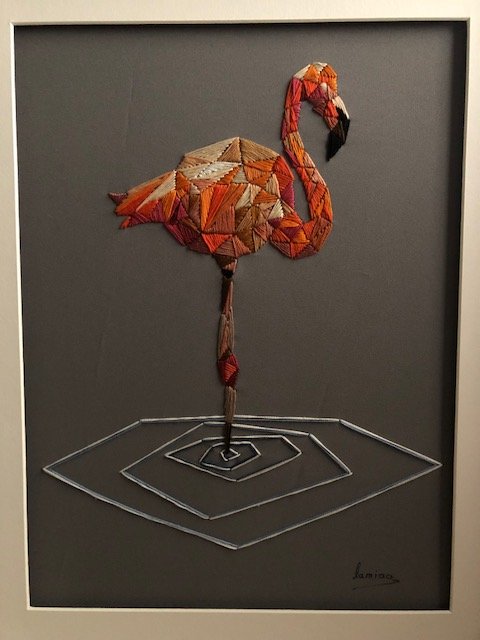 How to purchase: Sold online, in markets and in exhibitions .
Cost: It depends on the size and complexity of the design, but the average cost of the (10*13cm) frame is 120 Qr and the average cost of the (30*40cm) is 450Qr. Other sizes are available.
Contact: Instagram: @la_rose_art_design or via WhatsApp: +97477614057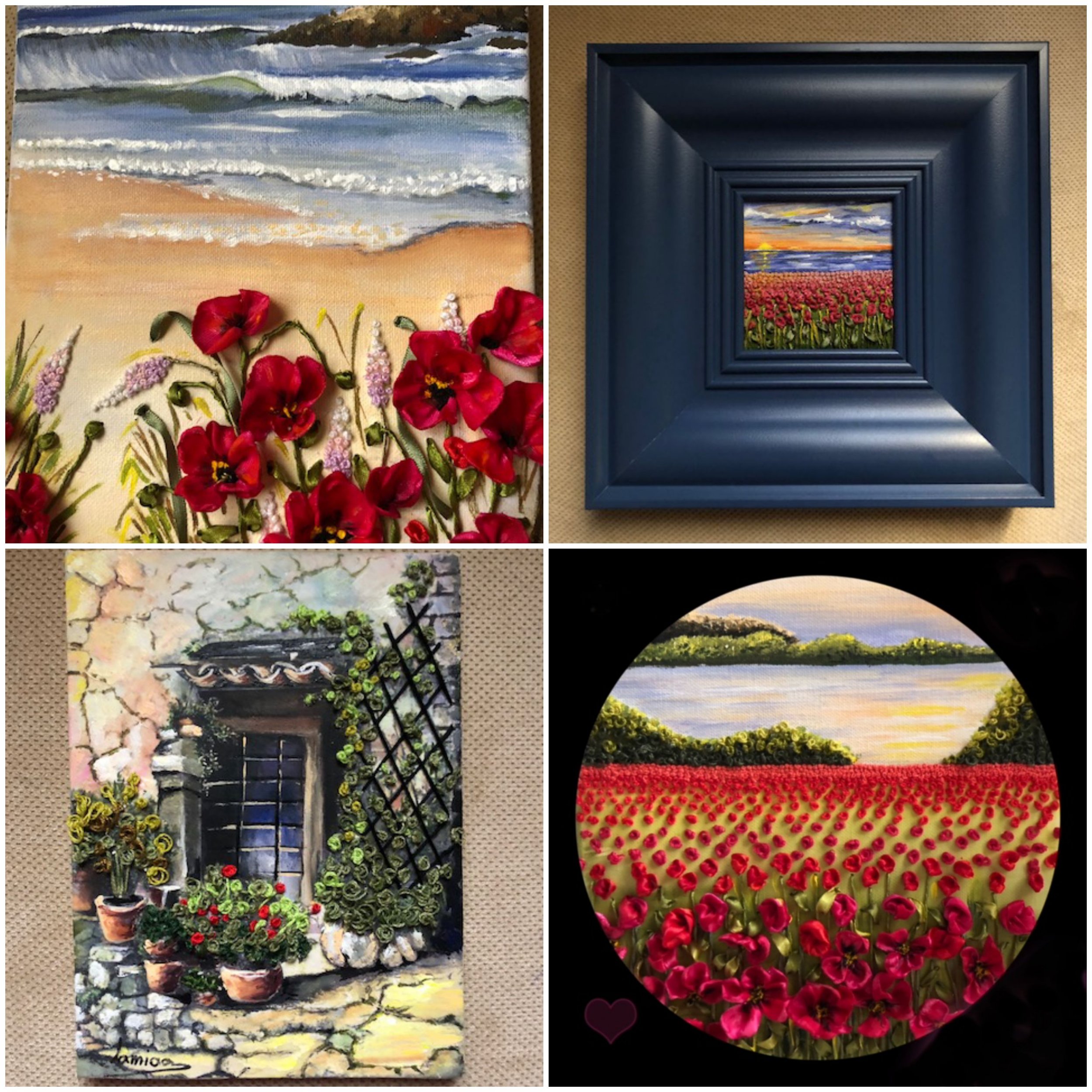 Macramè
Sally hails from the Gold Coast, Australia and specializes in 'custom' macramé designs. Macramé is a form of textile produced using knotting techniques. Bespoke pieces from small to large wall hangings, pot hangings, wedding arches and handbags/purses. Group workshops to learn macrame are also offered and a great gift for friends.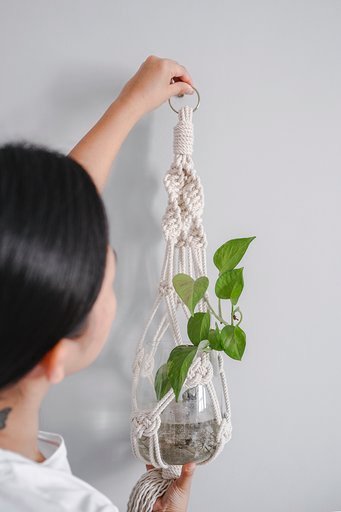 How to purchase:
Contact Sally via her Instagram account.
Cost: The price can really vary depending on the difficulty and scale of the design you are after. A pot hanger for Qar 100 to a whole wall design or arch for Qar 3500.
Contact her on:
Instagram @macrameqatar
Direct message her on Instagram.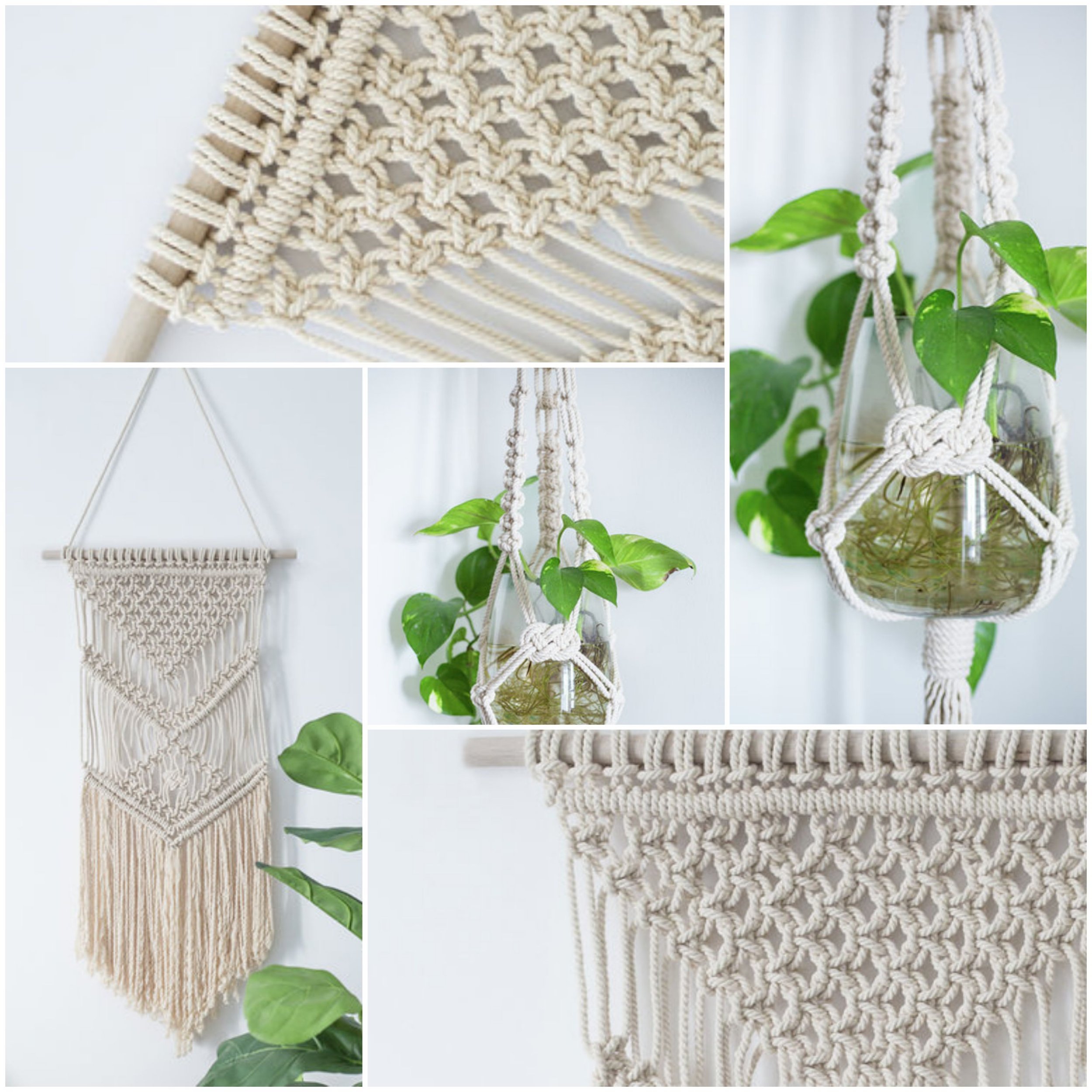 Macramé
Andreazdolls
Andrea is from Austria and has been living in Doha for 16 years. Creating handmade dolls, soft toys, animals, teddy bears and doll clothes. Each item is unique (Andrea never makes two similar items), carefully designed and sewn and is suitable for little hands.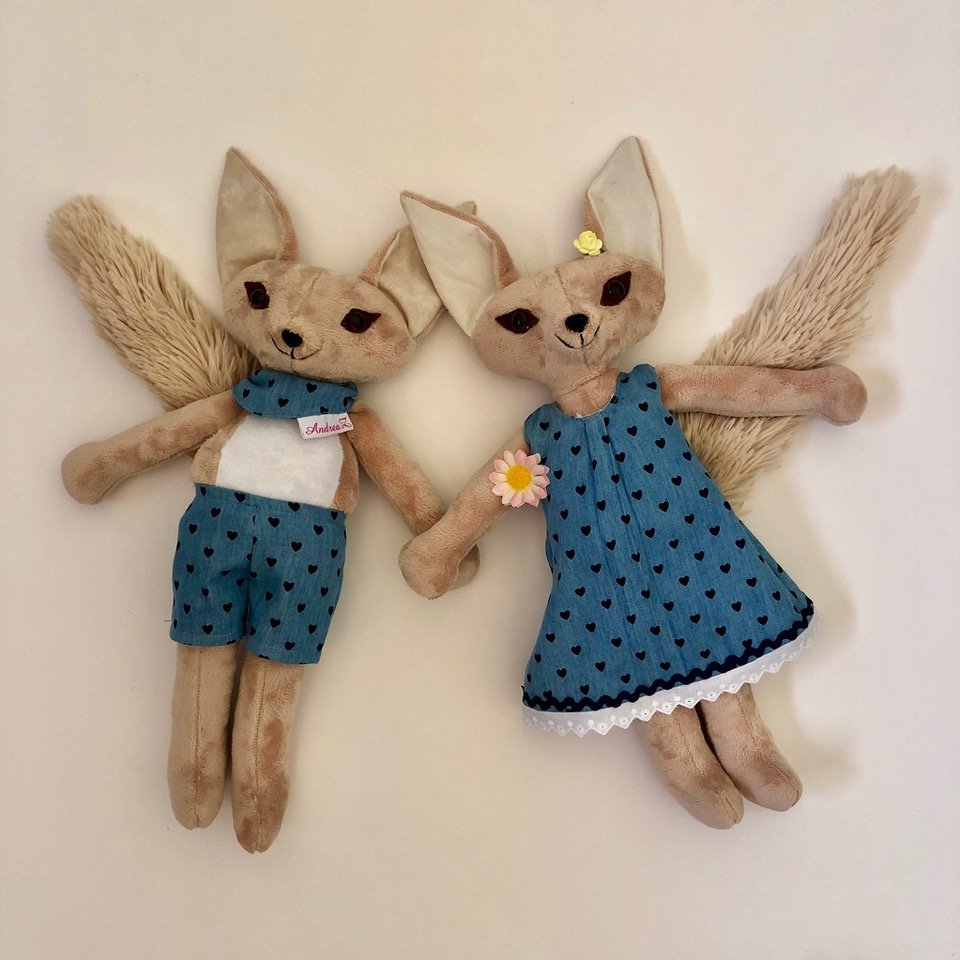 Andreazdolls
How to purchase: Items are available at the QatART markets in Katara and at other craft fairs around town. People also contact her via her FB page or Instagram.
Price: Items range from QR 40 for simple doll clothes up to QR 300 for handcrafted bears with natural materials.
Contact: https://www.instagram.com/andreazdolls/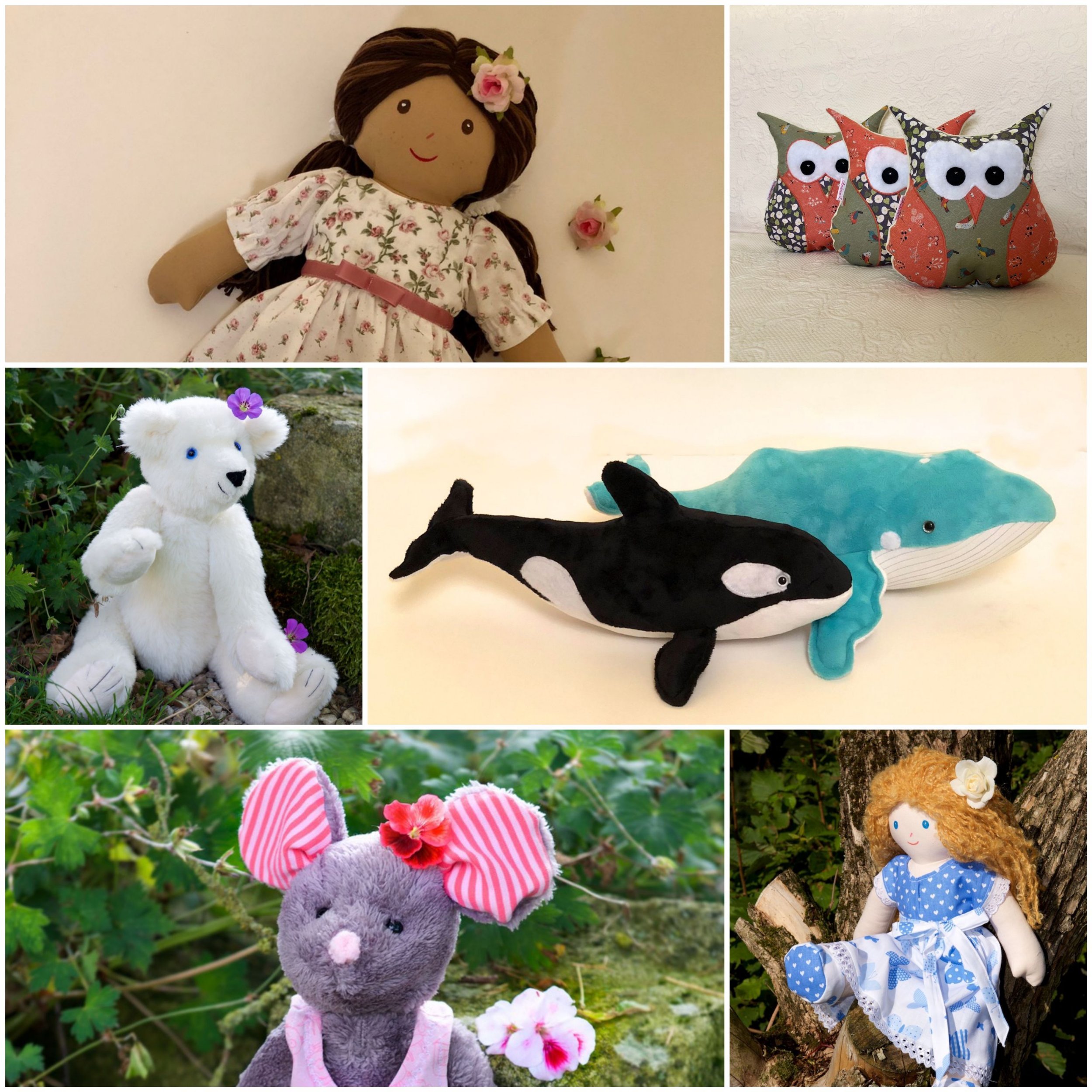 Andreazdolls
@FLUTTERBYSQATAR
Nidhi Katkar started "Flutterbysqatar" in 2014 and she is part of the handmade artists and crafters community in Qatar, called QatArt. Each of her bags is designed, hand stitched and meticulously put together piece by piece here in Qatar. She also customizes as per clients requirements. The fabrics used are 100% cotton, hand blockprinted and plant dyed, making the product entirety unique and special.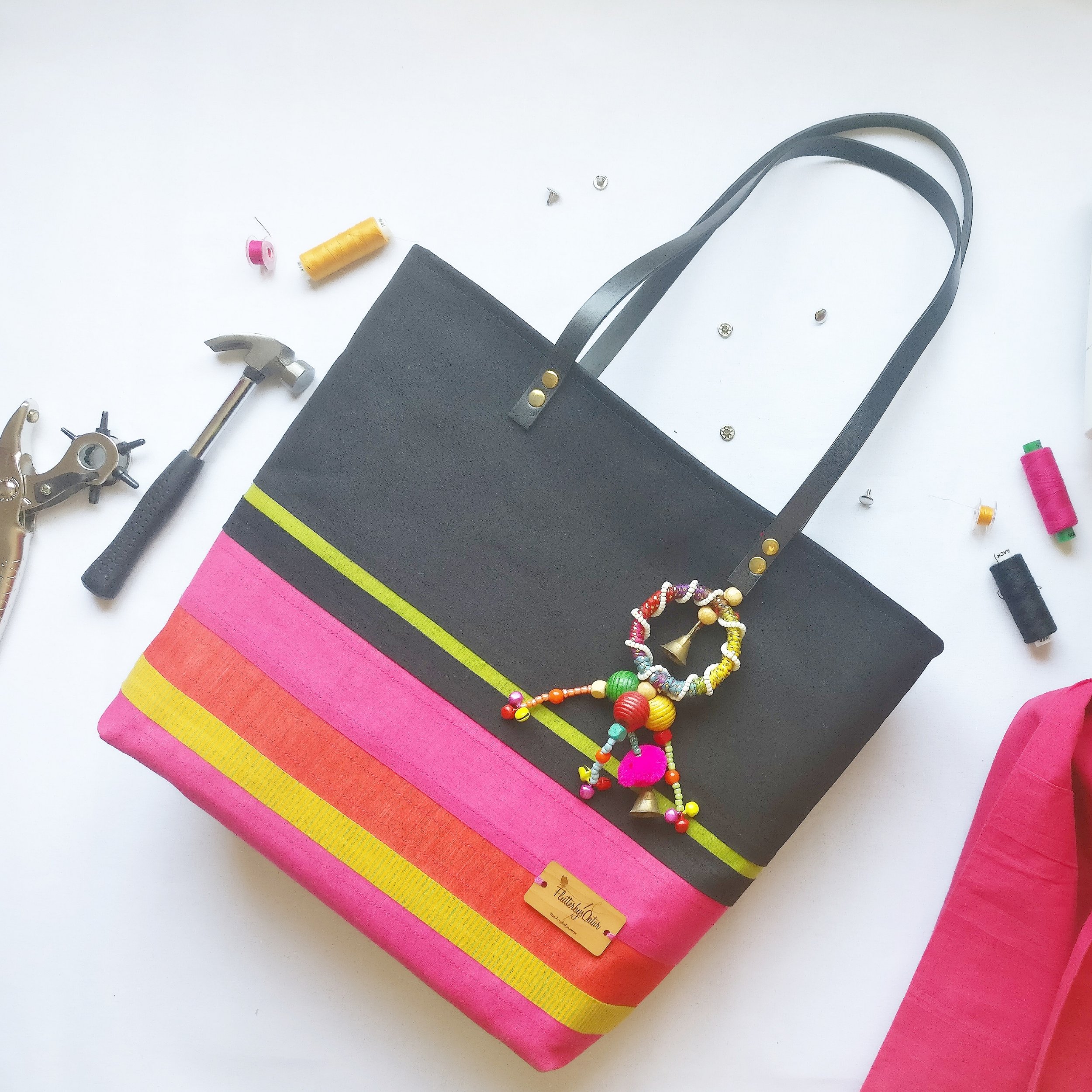 Flutterbysqatar
Price: The average price of a bag is Qr 350.
How to purchase: From the QatArt Makers Market, happening once a month at Katara Art Studios, building 19 or at other fairs. The next QatArt Makers is on the 14th December 2018.
Contact: On FB ( www.facebook.com/flutterbysqatar31 ) or via email flutterbysqatar@gmail.com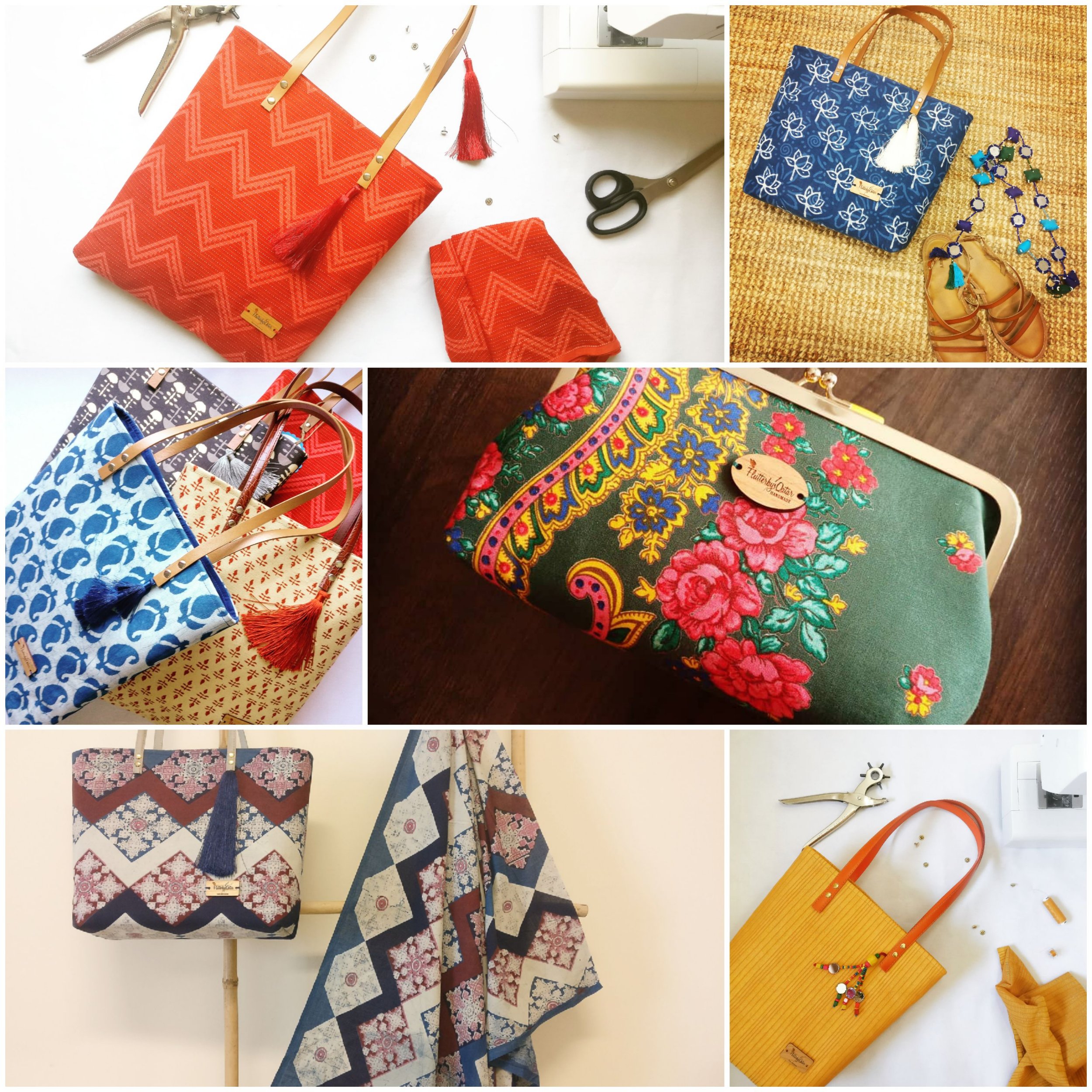 Flutterbysqatar
Inspiration
Instagram is filled with online stores selling some beautiful, unusual and fun items that would make a great gift.
Here are some of my favourites.
Qatar Museums Gift Shops
One does not need to go to a museum to purchase some of the beautiful pieces that can be found at Qatar Museums gift shops.
www.inq-online.com is an easy, fast way to scroll and purchase some unique items from Qatar.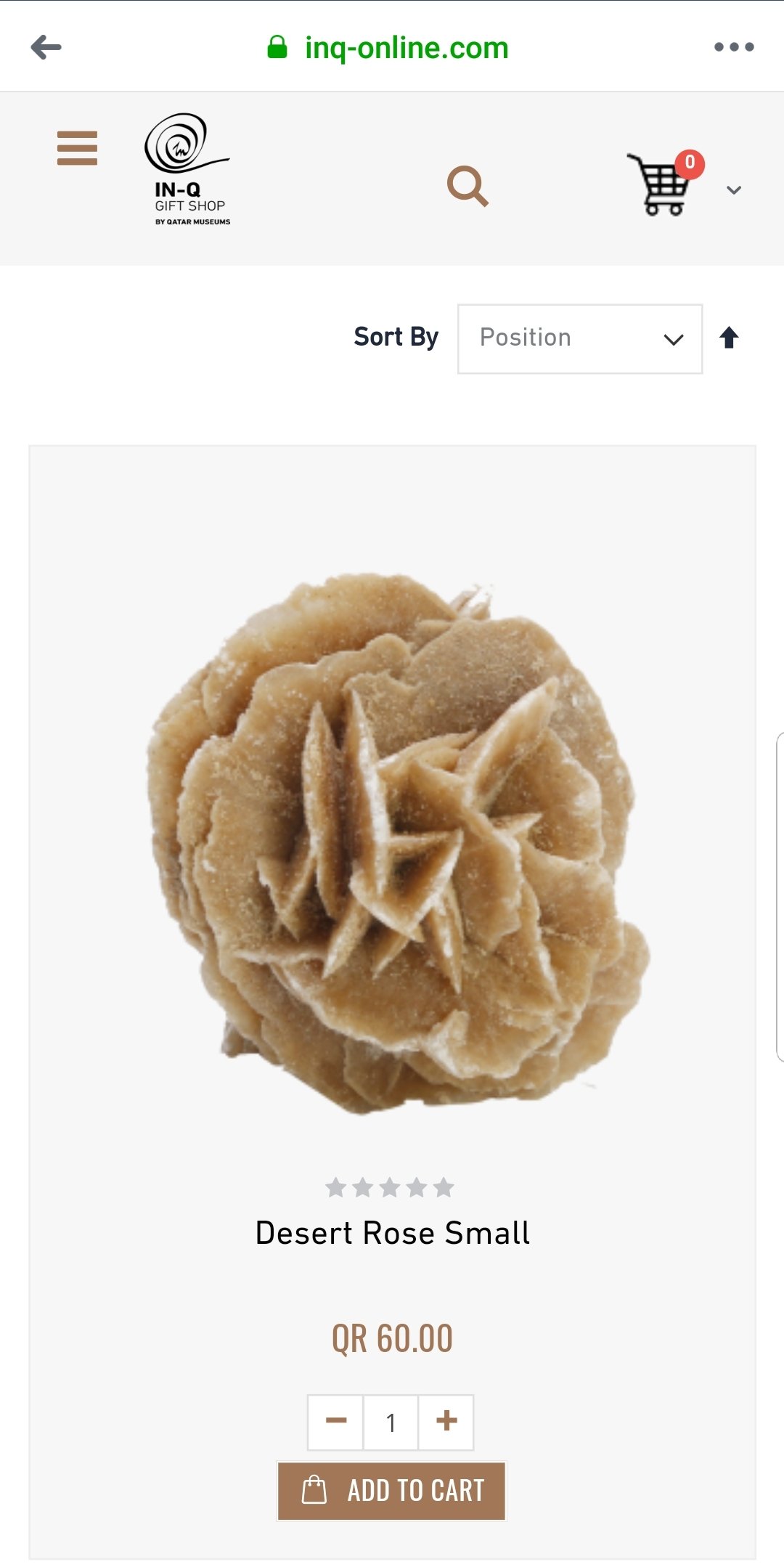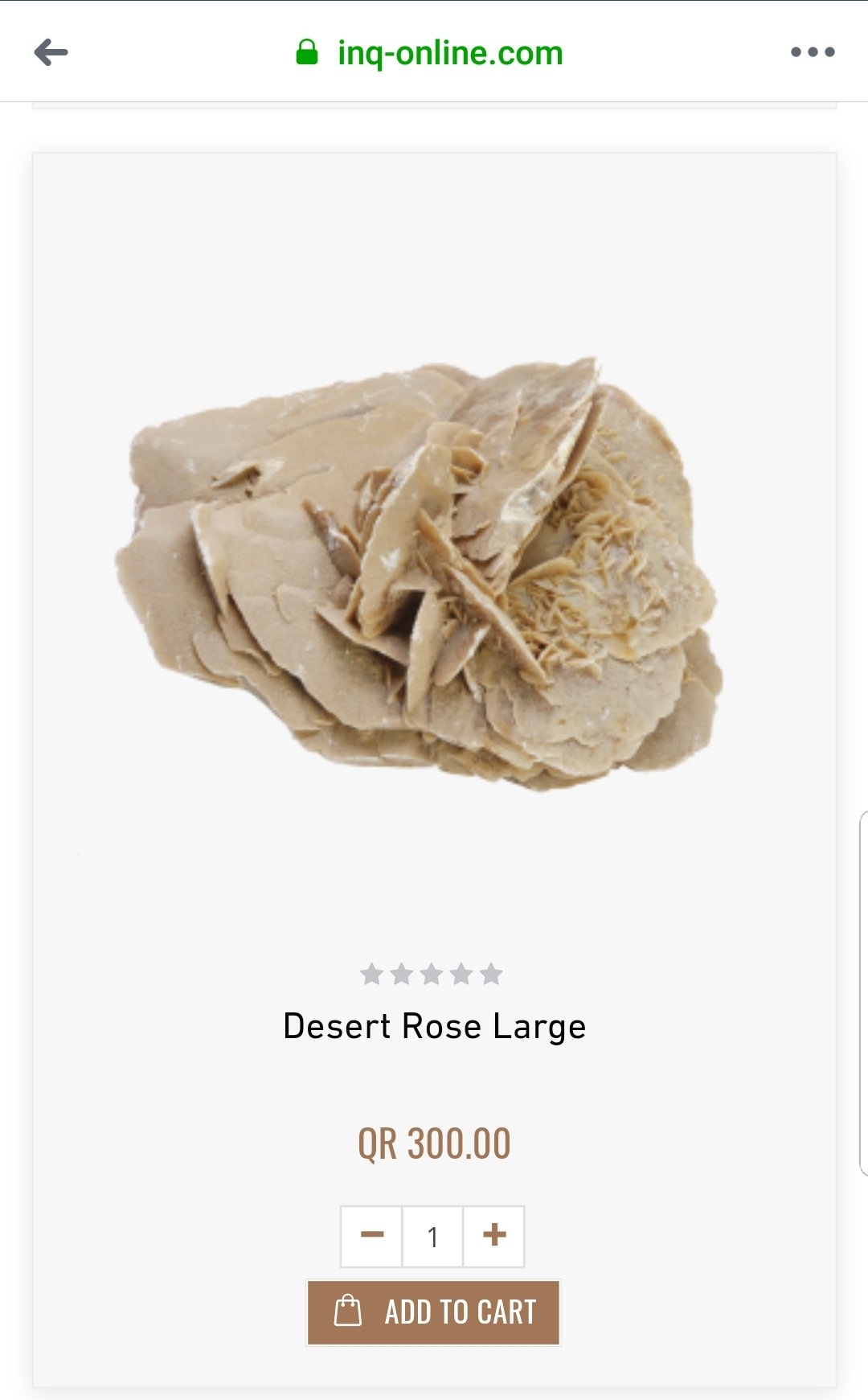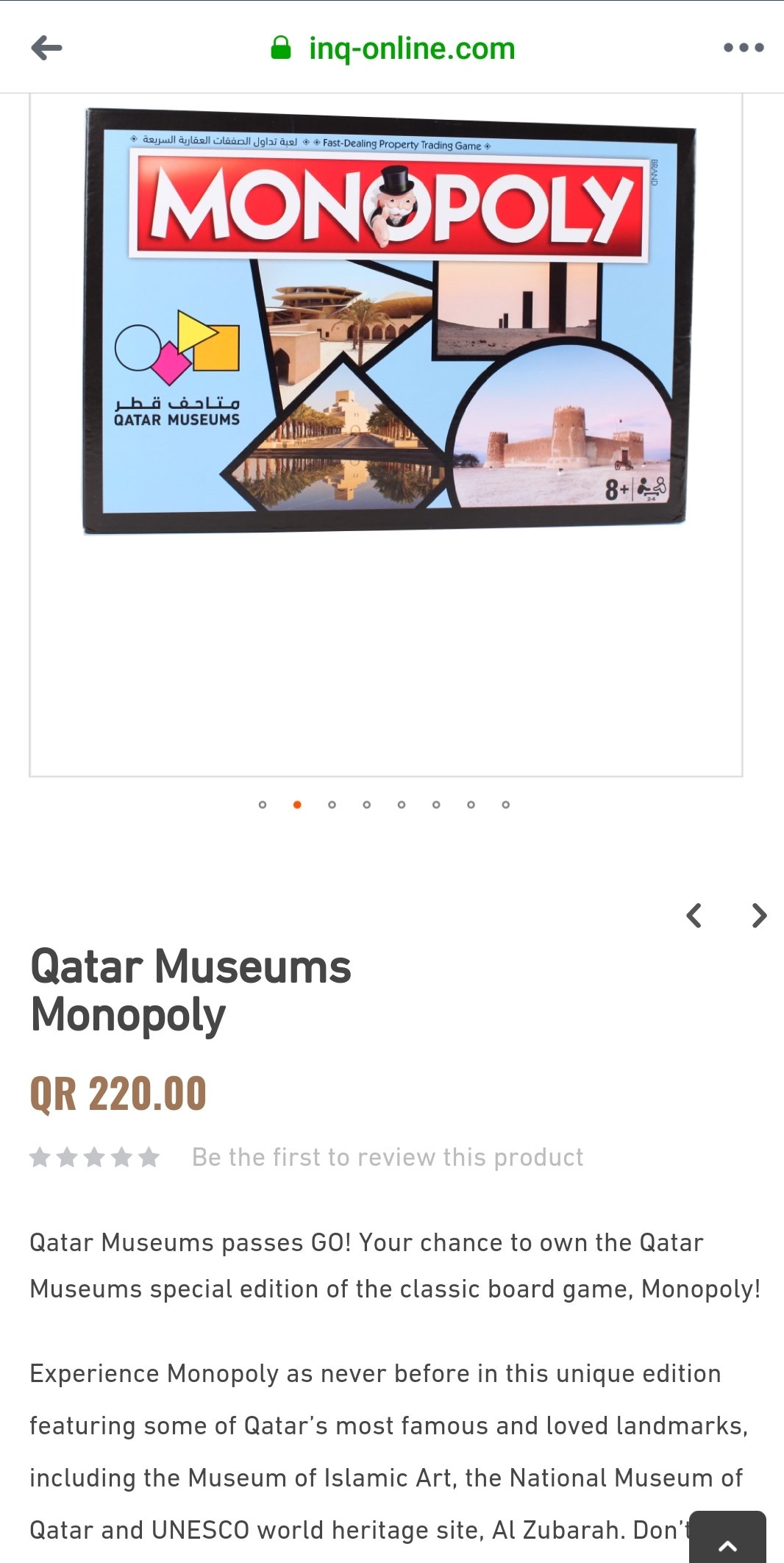 More Inspiration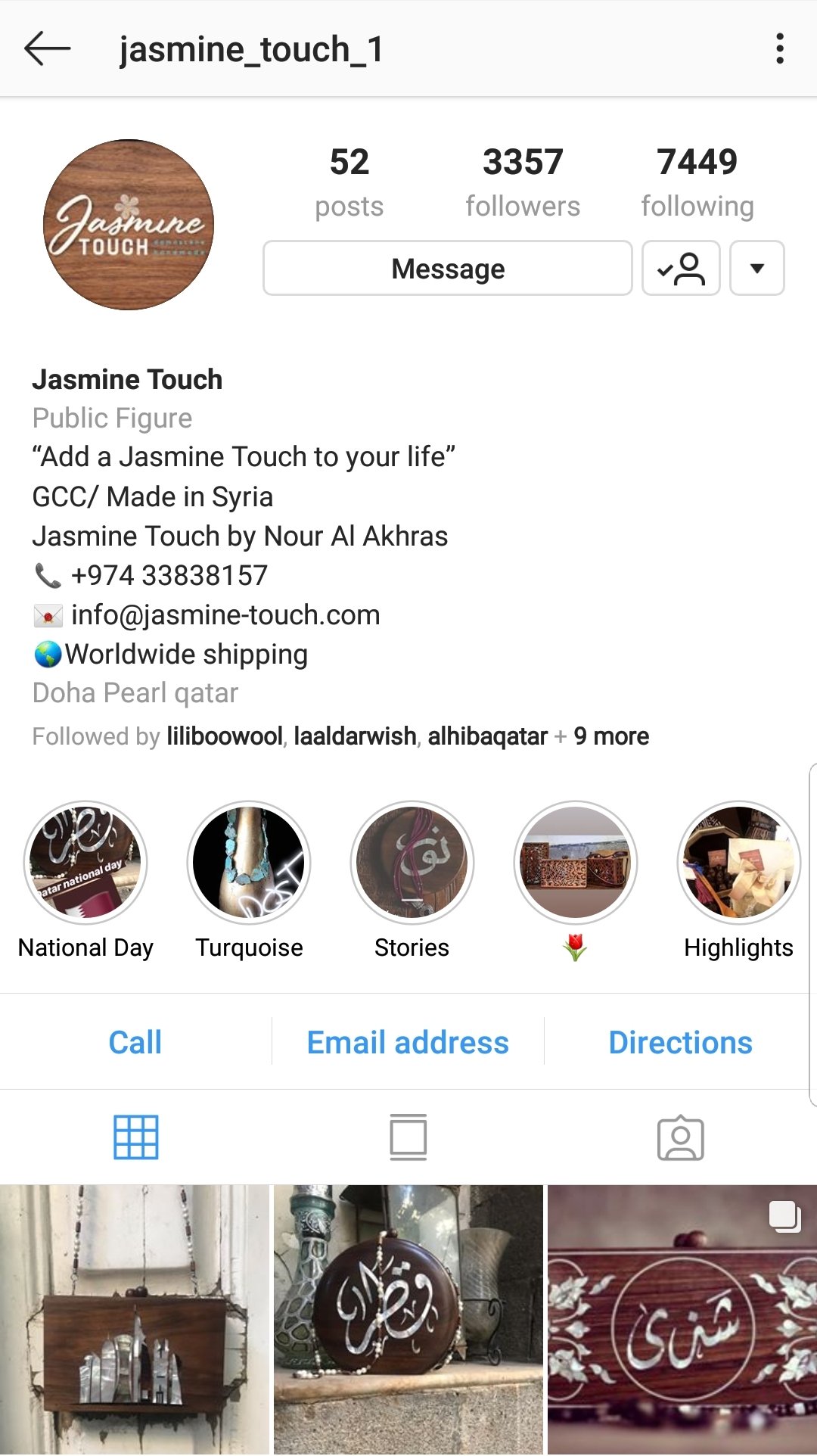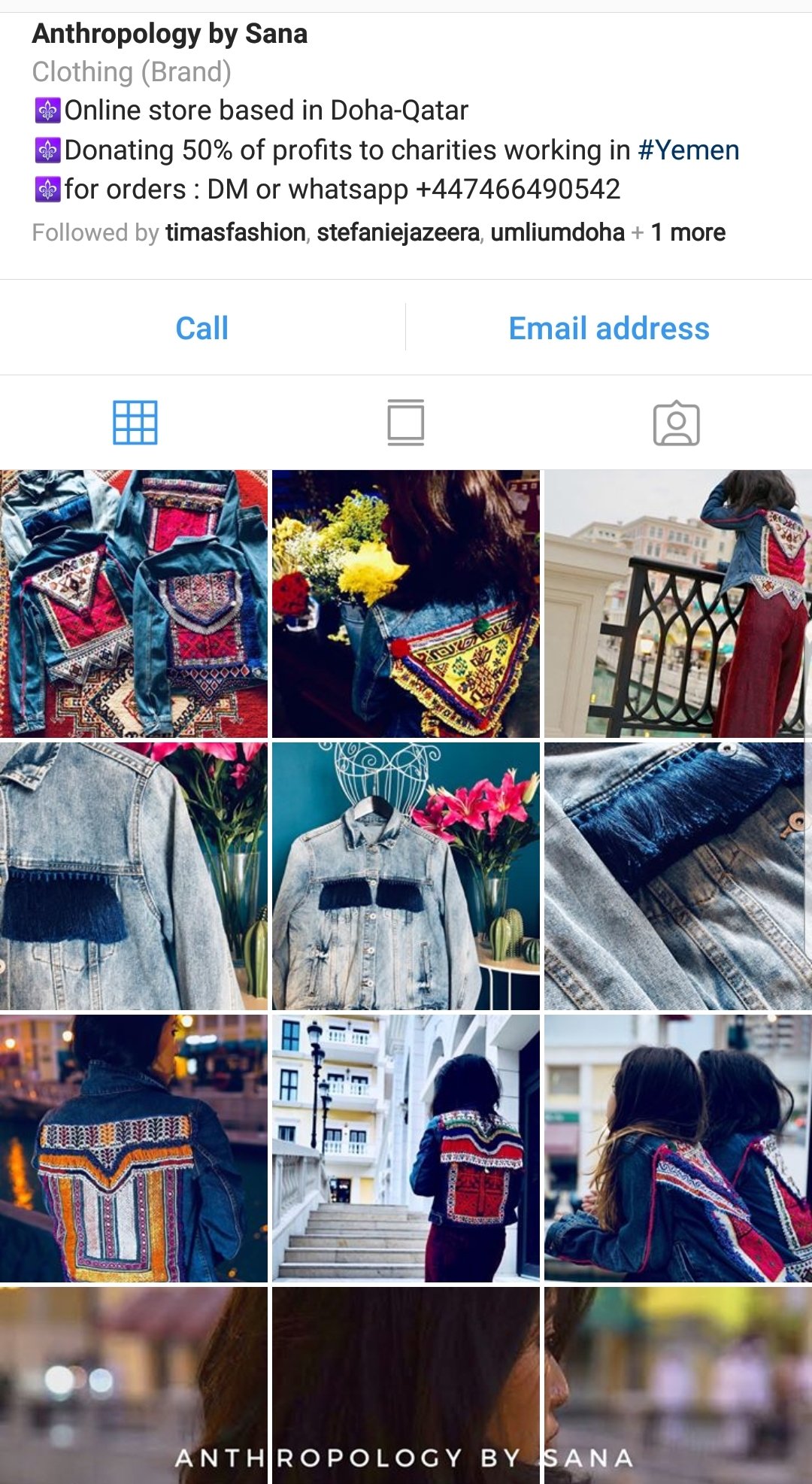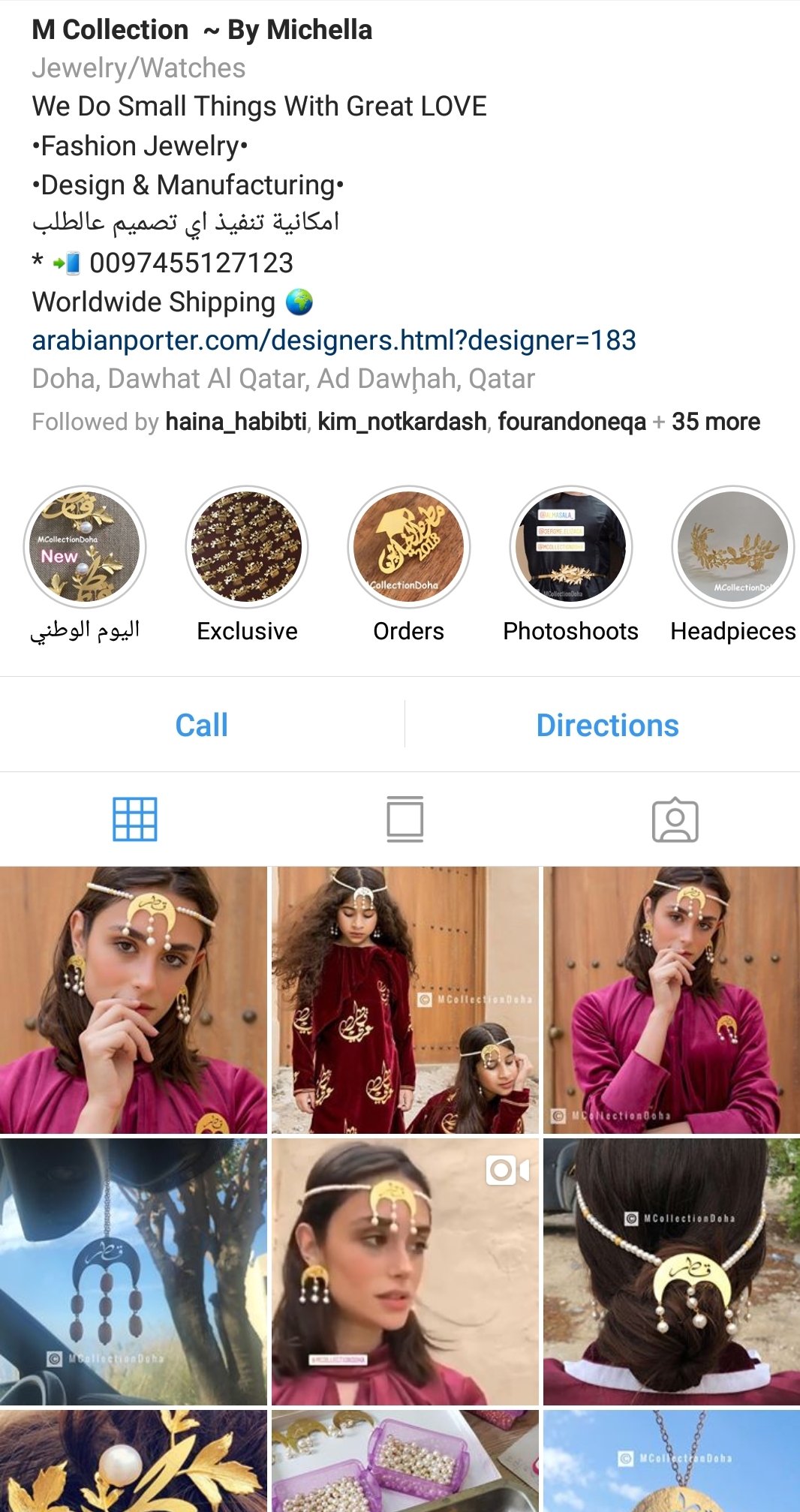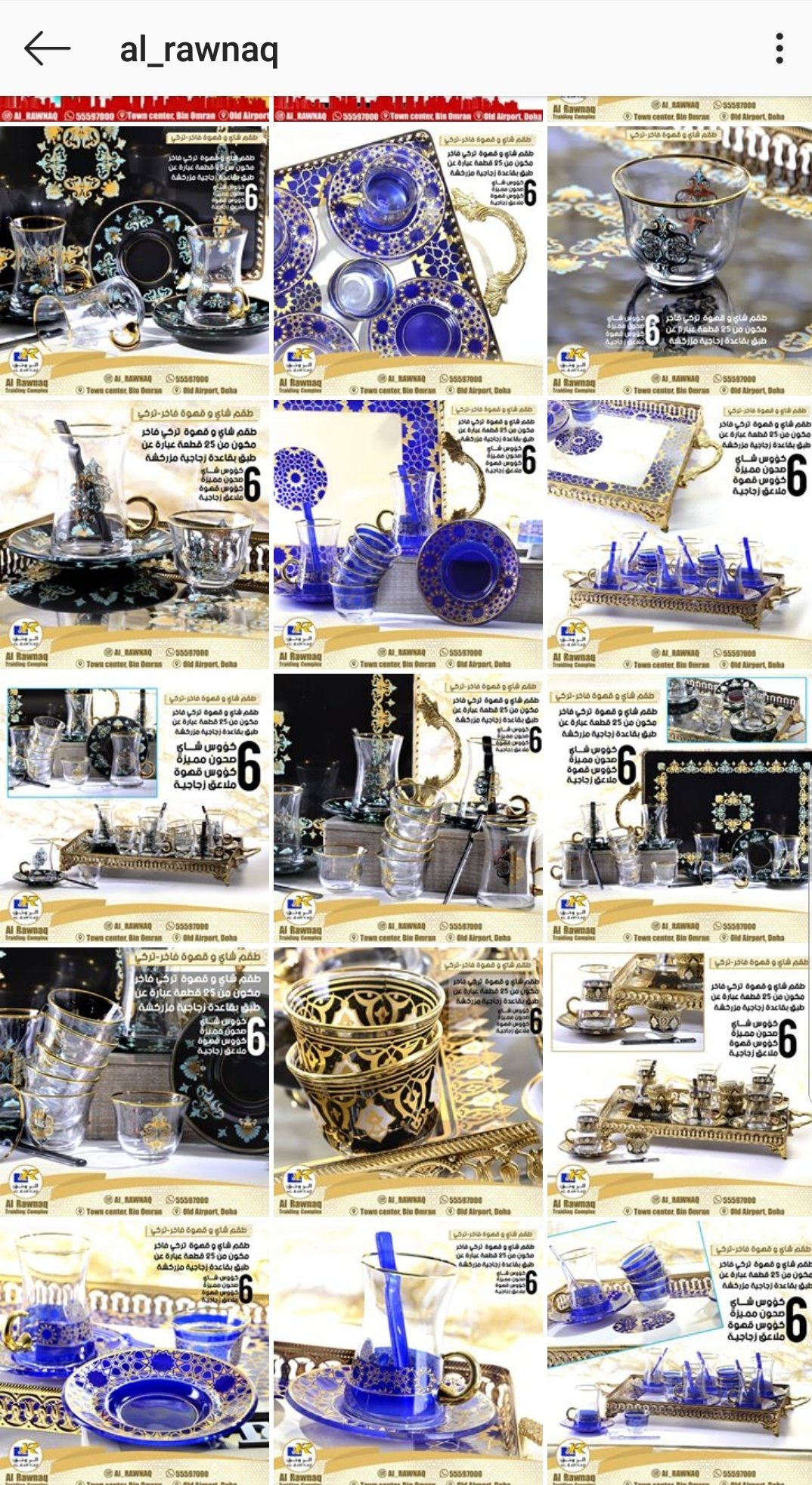 "Giving" does not always have to mean toys? I loved this post about Gifting experiences. Check it out:
https://www.mother.ly/life/experience-gifts-to-give-instead-of-toys
I would love to hear from you. What do you like to gift to loved ones that is unique?